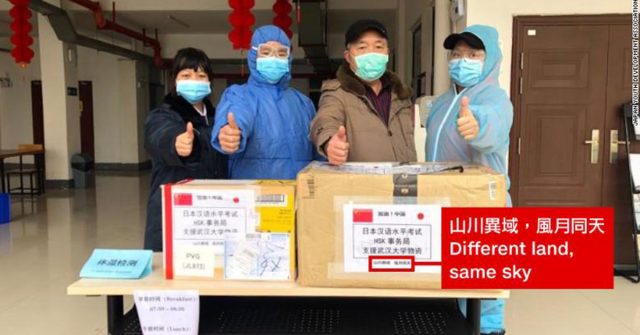 Japan lovingly sent millions of face masks to China to help their citizens stay safe from the coronavirus.
The boxes included a 1300-year-old poem which was originally written by the grandson of the emperor of Japan and addressed to a Chinese monk named Ganjin.
"Even though we live in different places, we live under the same sky," the message on the boxes read.
"Though separated by a mountain, we share the same clouds and rain; A bright moon does not belong to a single town."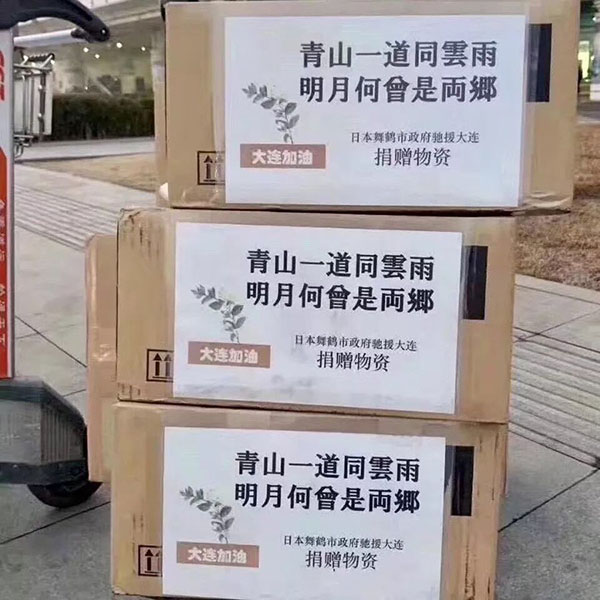 Ganjin was later inspired to travel to Japan where he spread the teachings of Buddhism.
Japan has donated more than 3 million masks as well as more than 43 million yuan ($6.3 million). The Japan Youth Development Association packed and sent boxes full of masks and emergency medical supplies. A Kyoto organization sent 15,000 masks themselves. People and groups from around Japan have been pooling together to help their neighbor overcome this difficult situation.
"I thought the poem best described how we feel right now," said Keizo Honda, the secretary-general of the Japan Youth Development Association.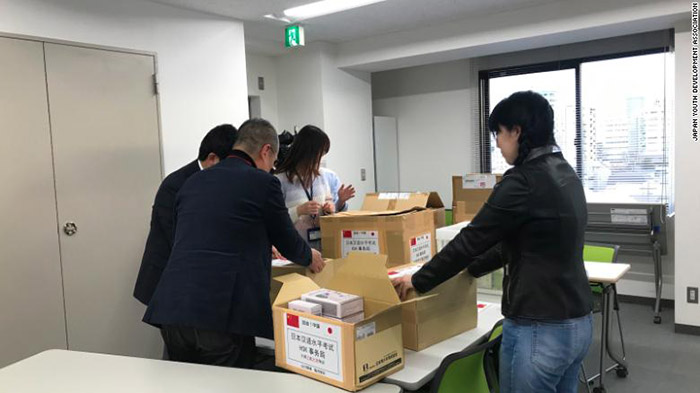 Japan has also sent China 380,000 pairs of gloves, 150,000 Protective suits, 75,000 protective glasses, as well as numerous thermometers and antiseptic solutions.



Chinese medical professionals were touched by the compassionate gesture from Japan. They said thank you by sending a thumbs up picture with the boxes of masks they had received which will help save hundreds, if not thousands, of lives.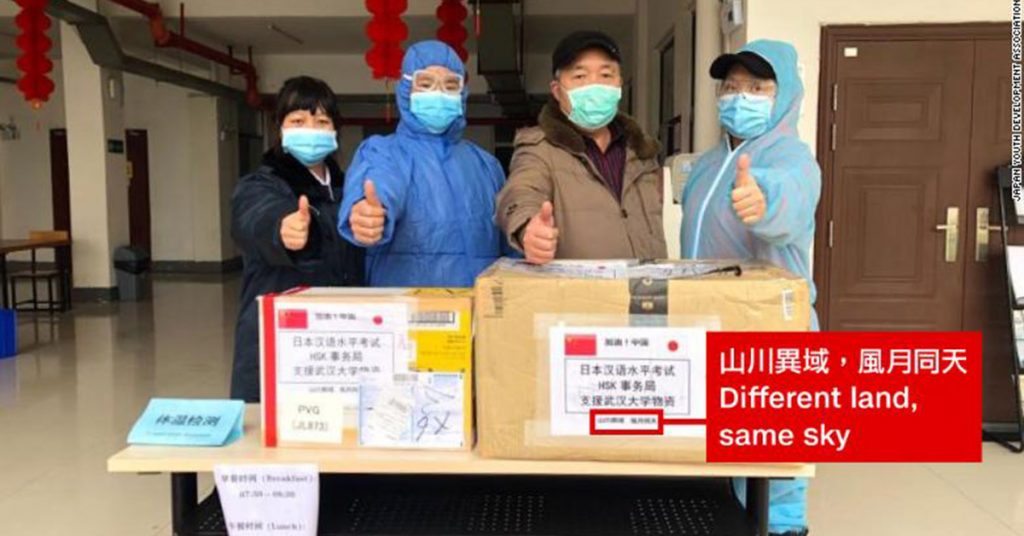 "After 1,300 years, I also cried over the poem," wrote one Chinese citizen.
With numerous countries suffering from the coronavirus outbreak, it's important that the world works together to love and help each other overcome this difficult situation. Thanks to the kind example of Japan, we're able to see how beautiful and dearly important it is for countries to come together, to send resources and support to one another, and to ultimately people from all countries around the world.
You are Loved.
See Also: Let's Cheer For This Brave Toddler Who Is Celebrating After Beating Stage 4 Cancer