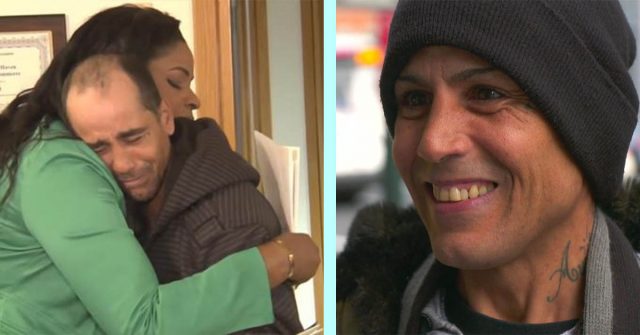 When a homeless man found a check for $10,800 on a street corner, he decided to call the number on the back to return it, and it has turned his life around.
Elmer Alvarez had been living on the streets of New Haven, Connecticut for years, and originally became homeless after struggling with a drug addiction. As he struggled through that difficult time of addiction, he was one day able to quit for good. Yet he continued to live on the streets.
While walking one day he found a check on the ground, and it happened to be a check written for $10,800. Even though Elmer had nothing, rather than signing and cashing the check, he decided to call the phone number written on the back and return it to its owner.
"I got to look for this person," Elmer recalled thinking. "[Cashing the check] never crossed my mind because I made a decision to turn my life over. I've been clean for three years."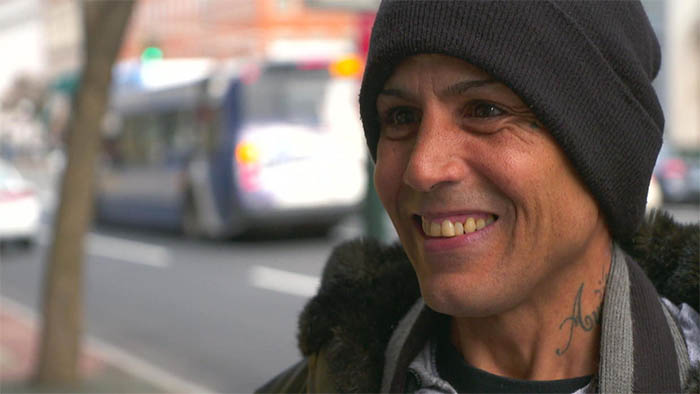 Elmer found one of his friends and asked if he could use his phone to make a phone call. The check belonged to a New Haven CT real estate broker named Roberta Hoskie, and when she answered the call, she had not yet realized that she had dropped her check while running errands.




Roberta quickly came to meet Elmer, and while she expected to find a fellow professional returning her check, it ended up being a homeless man.
"I expected to find a guy all nice, clean shaven and blue suit," she said.
But instead it was Elmer. After realizing that he was homeless, Roberta immediately offered him a reward, which caused Elmer to cry.
"I thought, 'what a good samaritan.'"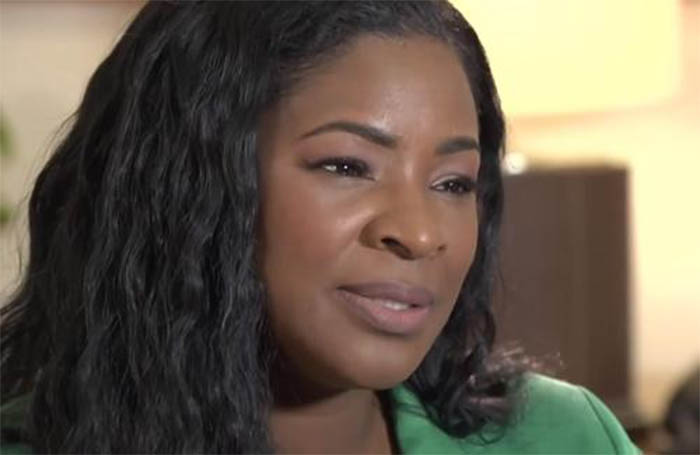 "It shattered the stereotypes," Roberta said, as a homeless man with nothing had returned such a large check to her.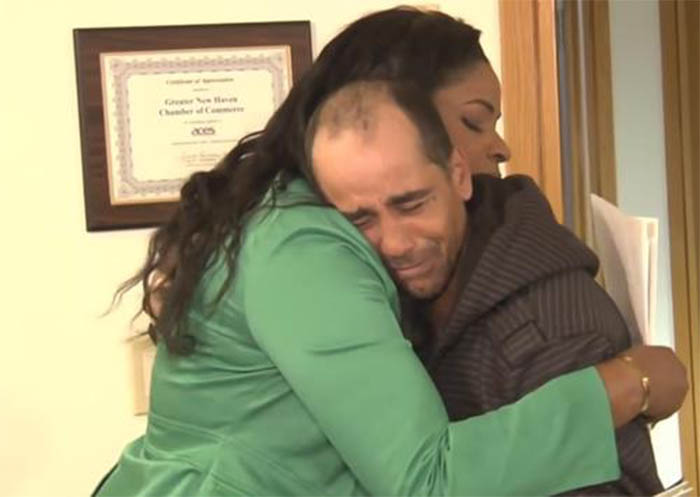 Yet Roberta could relate to Elmer's situation. She now runs a multi-million dollar business, but at one time in her life, she was a homeless single mother herself.




"I remember. I remember what it felt like to be in that shelter," she said.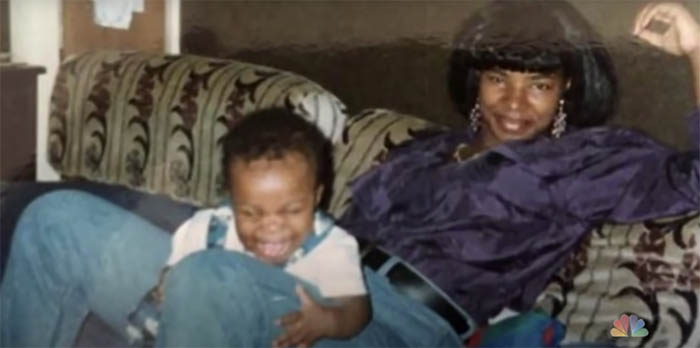 Roberta recalled a time when she was a teenage mom growing up in poverty, and when her and her child had nowhere to live, with only around $400 to her name. A kind person had helped her turn her life around, and that act of kindness had helped turn her into the success she is today. She vowed that one day she wanted to pay it forward.
Wanting to do more to help Elmer, she decided that she was going to go beyond just give a reward to this honest homeless man. Roberta helped Elmer find an apartment and paid his rent for seven months until he was back on his feet. She also put him through her real estate school and gave him a seat on the board of directors for a project her and Elmer will champion: opening transitional housing for teens and young adults who are experiencing homelessness and also providing crucial services which can help them recover their lives.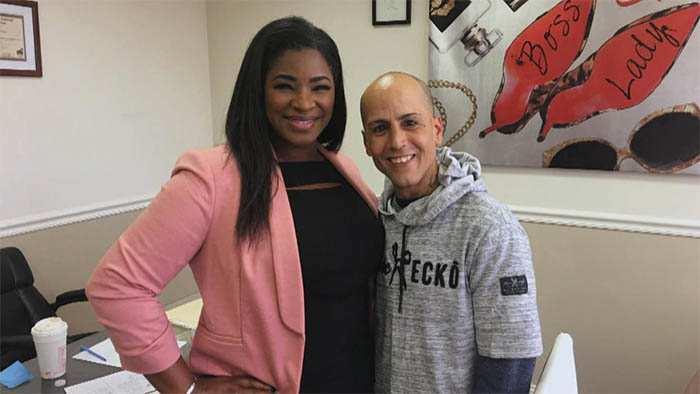 "I know what it is to be homeless. Nobody deserves to live like that," Elmer, now housed, warm, and well-dressed, said.
Watch the following video of Elmer meeting Roberta:
You are Loved.
Subscribe for free to Understanding Compassion on YouTube and help us make the world a kinder place.
Related Stories:
Homeless Man Returns Diamond Ring That Was Given To Him By Mistake, Is Praised By Thousands
Former Homeless Man Donates $10,000 To High School After 2 Kind Students Helped Him In A Blizzard
Kind Homeless Man Gave His Last £3 So College Student Could Get Home; She After Raised £46,000 For Him
View this post on Instagram