During a young man's wedding, his kind father and brother fastened their legs to his and lifted him to his feet so that he could dance with his bride.
Hugo Rohling had planned a special wedding for his bride Cinthia Zanuni, and one thing he wanted to make sure to give her was a wedding dance she would never forget. Hugo has been paralyzed for five years and uses a wheelchair to get around, but he hasn't let that stop him from living the life of his dreams.
During their wedding, Hugo danced for a while with his bride using his wheelchair, and then to everyone's surprise, his father and brother pulled up chairs next to him. A friend then came over and quickly fastened Hugo's left leg to his father's leg, and his right leg to his brother's leg.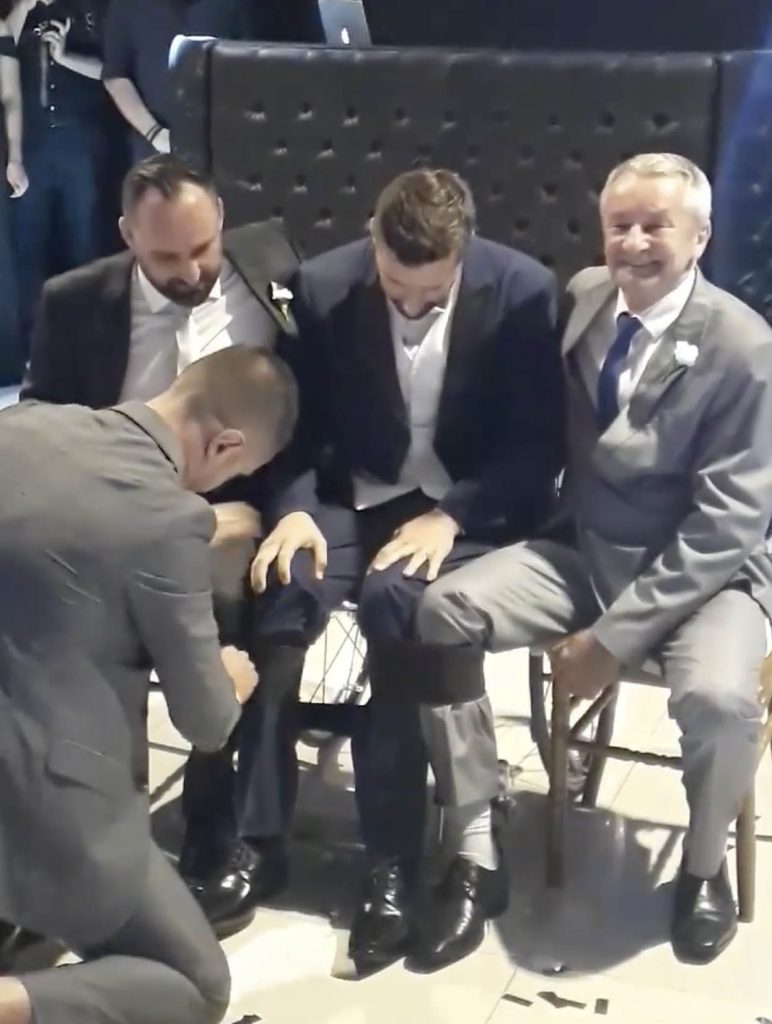 Hugo put his arms around them both, and then they then all stood up together.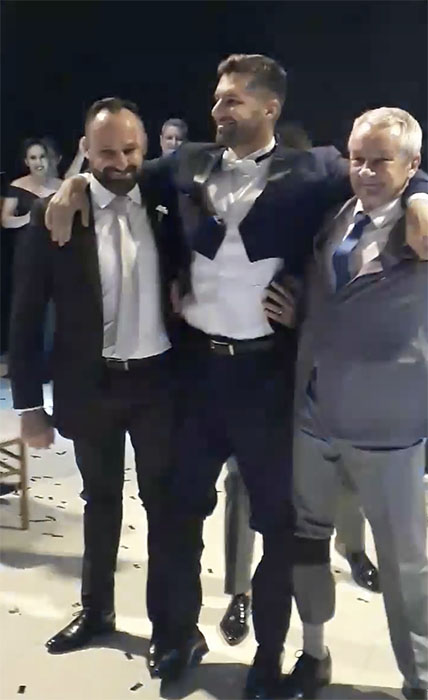 One of the couple's friends, Marcelo da Silva, shared a video of the sweet moment.
"I had the pleasure of participating in this incredible wedding of my friends Cinthia Zanuni II and Hugo Rohling, and I'm going to share this video of what Love is really capable of," Marcelo wrote.
The couple were then able to slow dance together while standing upright.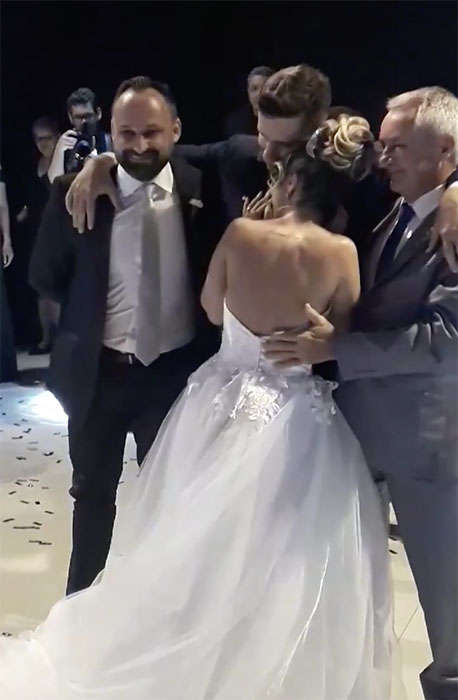 Millions of hearts online have deeply appreciated and been moved to tears by this special moment for the couple.
"Get yourself some real friends like this guy has," wrote one person.
"Love is patient. Love is kind," wrote R. S.
"I tried but I just couldn't hold back the tears," shared Wesley M.
"He was standing with the most high," wrote another.
"This is the power of love, first between man and woman, and then shoulder to shoulder, with his brothers and fellow man. We should not fight for trivial things but promote brotherly love… so that we can feel safe, loved and respected," commented M.K.
Watch this video of Hugo being helped to his feet and dancing with his bride:
You are Loved.