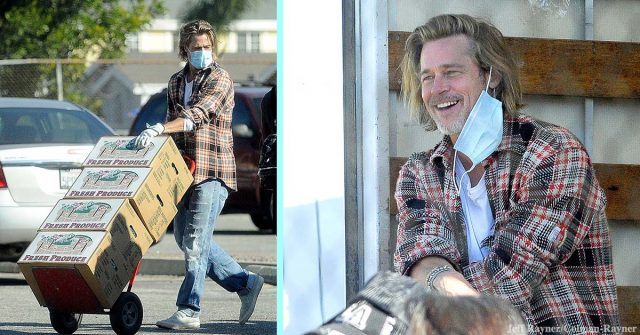 In South Central Los Angeles, Brad Pitt has been spending his time delivering and handing out groceries to low-income families in various housing projects.
Most of the people picking up the groceries did not realize that it was Brad Pitt delivering them, as he wore a face mask and sunglasses for most of the day.
A few of the charity workers caught a glimpse of his face when he took a break, and they were able to share some good-spirited conversation as well as a few hugs.
"He was completely committed, you could see it wasn't a case of him turning up and showing his face," one eyewitness shared after seeing Brad volunteering for more than 3 hours. "He had his gloves on and he was involved as much and probably more than anyone else there."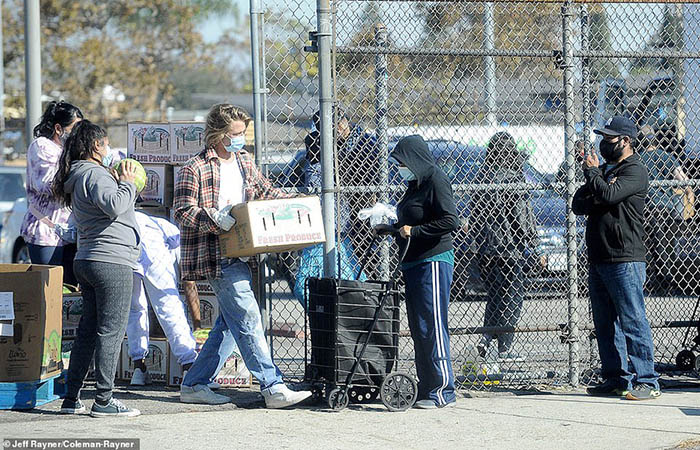 "His heart was in it and it was just a hats-off moment. It seemed like it was the real Brad Pitt, which we don't really ever get to see. He was there between three and four hours and he would only stop every hour or so to have a quick three-minute break… and then he was back at it."



Brad did surprise a sanitation worker, Darnell Rudolph, who thanked him for the work he's done with his Make It Right Foundation, which has built new homes for residents of New Orleans since hurricane Katrina.
"Man, I love the work you've done after Katrina," Darnell told him.
"That's so appreciated, I've got such a love for that city, and we so appreciate what you're doing," Brad said.
Brad Pitt has been seen multiple times showing up to help those living in poverty in Los Angeles. Brad has been active for years with charity work, and his foundation with Angelina Jolie, the Jolie-Pitt Foundation, has donated more than $40 million to dozens of beautiful humanitarian causes across the globe.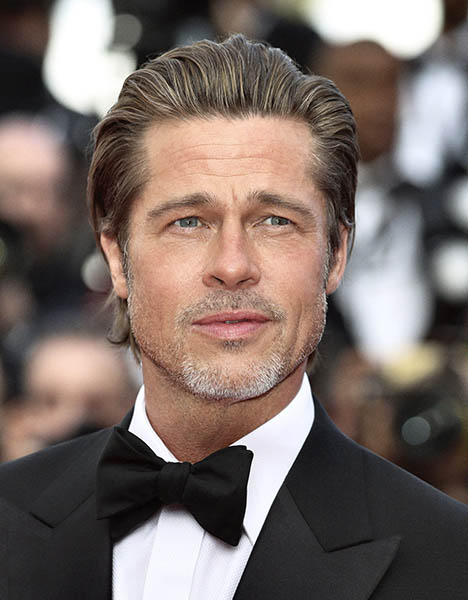 Brad has been active in promoting stability, healthcare and education in Cambodia. He also teamed up with George Clooney and Matt Damon to create Not On Our Watch, a project which aims to support human rights and prevent mass atrocities by raising media attention and awareness to areas of the world which are not often given priority, such as Darfur and Burma. Brad also donates to support the LGBTQ community, has funded refugee agencies, and supports various health centers in Africa.



At the 2020 Golden Globe Awards, Brad had a message to share with everyone at the end of his speech:
"Hey! If you see a chance to be kind to someone tomorrow, take it. I think we need it," Brad said.
Truly living by example, Brad Pitt is using his own income and influence as a celebrity for helping others.
You are Loved.
See Also: Forrest Gump Star Gary Sinise To Build Custom Smart Home For Veteran Who Lost Both Legs In Service
View this post on Instagram