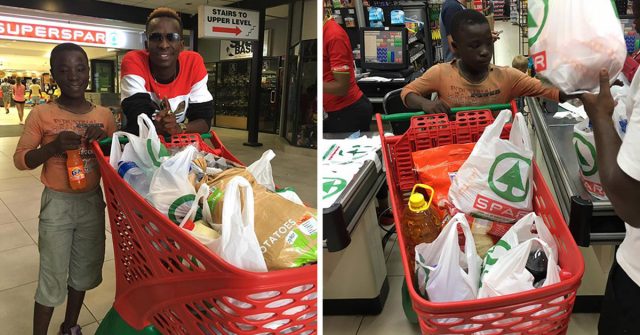 When a child came up to him asking for spare change to help feed his family, Duncan Skuva initially gave him a few coins and then walked to his car, but something in his heart told him to turn around again.
When he did, he saw that the child was on his knees, and he decided to go back to talk with the child, and later shared the following story:
"So today I went to Gateway with my friend to get a few things. When We were done we walked over to the parking lot. On the way there we saw a young boy begging for money, he walked towards us and together we gave him a few coins as that was all the cash we had at the time.




We told him not to buy any drugs with that money. His response was that if we think he's gonna buy drugs then we can buy him food like a pie or a loaf of bread. We then told him to use that money to buy something to eat and then we left him there and we walked to the car.
As I was opening the door something said turn around…and there he was kneeling on the ground and it seemed like he was praying. My heart just sank. So I put my goods in the car and walked back to the young boy (mind you, he is only 14 years old). When I got to him he was indeed praying so I waited for him to finish his prayer. I then asked him to tell me how he ended up begging in the streets. He said he comes from a poor family, his mother is a domestic worker and he lives with his grandparents. On most days they have no food so he comes to Gateway to beg for money.
I wanted to believe him, really did, but a part of me had its doubts…could he be lying or trying to get money for a quick fix. He looked dirty like those boys that smoke wonga…but he was young so I thought to myself even if he tried to do something we would over power him. We're two big guys and he's just a little boy. I told him to come with me and we got into the car and drove to my place. I dropped off my goods and we then drove to Spar in Durban North.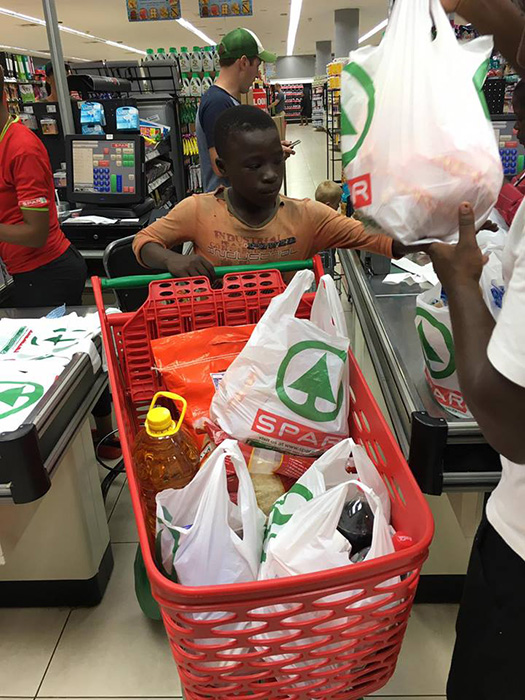 As we walked in…my goodness, the looks we were getting O_o. We took a trolley and filled it with almost every necessity an average household would need to survive. I looked at him and his face was filled with joy, repeatedly saying :"Ngiyabonga malume" (thank you uncle) I then realized that he doesn't know who I am.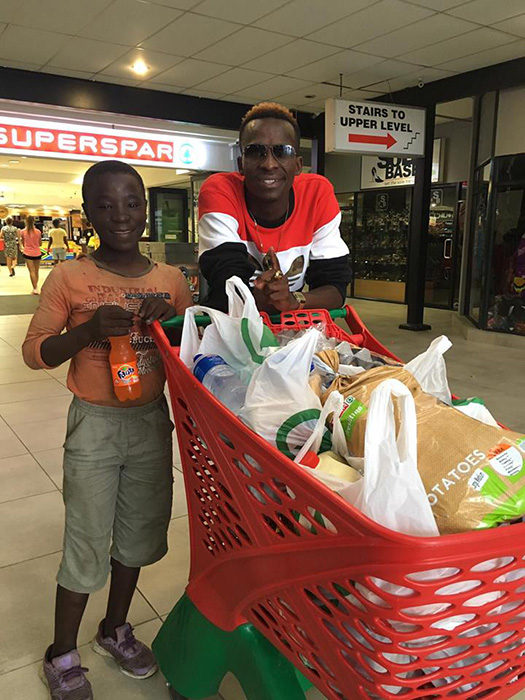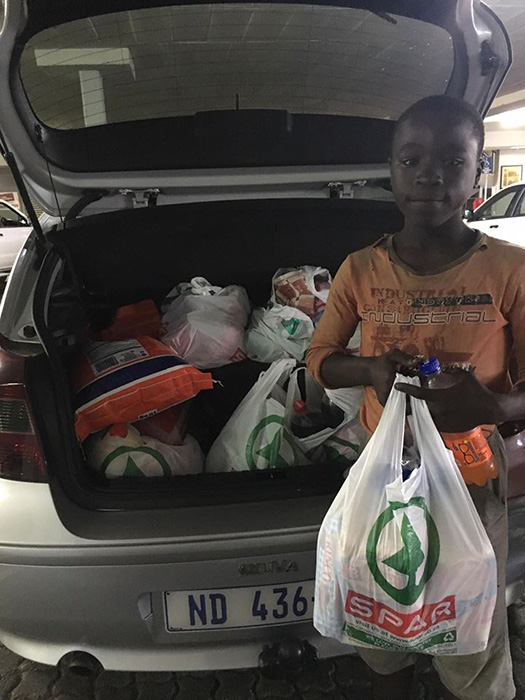 So we left the store and I drove him home. He only realized who I was at the robot when a taxi driver and his passengers shouted out my name. He was so surprised. He told me he can't wait to go home and show off to the other boys about what he's experiencing. The young boy lives in a squatter camp so I couldn't park my car in his yard. So he had to run home and call his mother so that I could give them their groceries.




His mother came to us with two of her neighbors. They told me how poverty stricken the family was, the boy was really being truthful. His mother burst into tears of joy and was speechless. She didn't even have to say anything, I could see and feel her gratitude. They thanked the Lord and asked the almighty to bless me. All the other neighbors came out and rejoiced.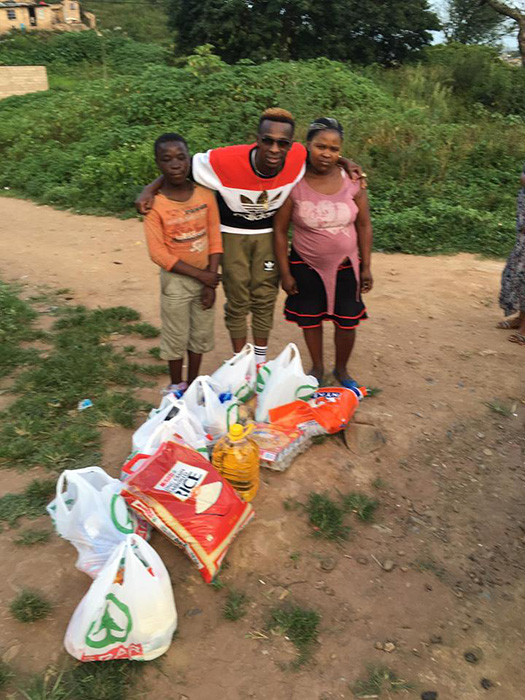 I was so happy to have made such an impact towards this family. Time was not on my side and I had to leave. It was starting to become somewhat of a spectacle and that was not my intention. Moral of the story: Umuntu umuntu ngabantu. I am where I am because of the support I get from my fans. Help other people with the little that you have, it could be worth more than you could ever imagine to them. There is no such thing as a Lone Ranger. Sphelele Mditshwa…I may have touched you in ways I can't even fathom, but you also touched my heart. If there's anyone who also wants to help this boy and his family in any way (blankets, old clothing, long storage foods) please inbox me. Let's make a difference👏"
Story courtesy of Duncan Skuva.
It's not easy asking for help, especially when you're a child. Dealing with hunger, with sadness from watching your beloved family members not have enough to eat, with feelings of shame as people try to pass you by and ignore that you need help… all of these put together make for a very stressful and difficult life for any young one. Thankfully this day, the kind heart of Duncan was moved to show compassion and love for this struggling and sweet young man who cares for his family.
The next time you see someone asking for food, stop for a second and listen to your heart. Consider going a little out of your way to buy them some groceries and to show them that they are loved. It's a wonderfully healthy practice to set aside a portion of our income each month to use to help the poor, and these acts of kindness truly help make the world a better place for all of us.
You are Loved.
If this story inspired you, please share it with your friends and family to help spread the message of compassion.
See Also: Good Samaritan Helps 70 Homeless People Stay In Hotel During Winter Storm