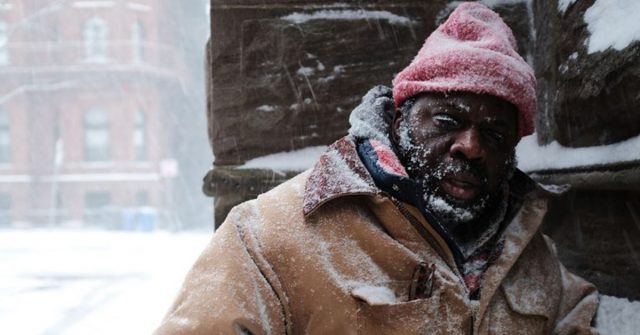 When one of the coldest storms of the winter came through Chicago, many of Chicago's homeless population were in serious peril, as the city of Chicago hadn't allocated enough resources to help the homeless stay safe or warm during the freezing storm. One kind-hearted woman realized what needed to be done, and she opened her heart to help over 70 homeless people stay in warm and comfy hotels for five days during the bitter storm.
"Some wonderful person is going to put all of them up at a hotel for the rest of the week," Salvation Army's spokeswoman Jacqueline Rachev said.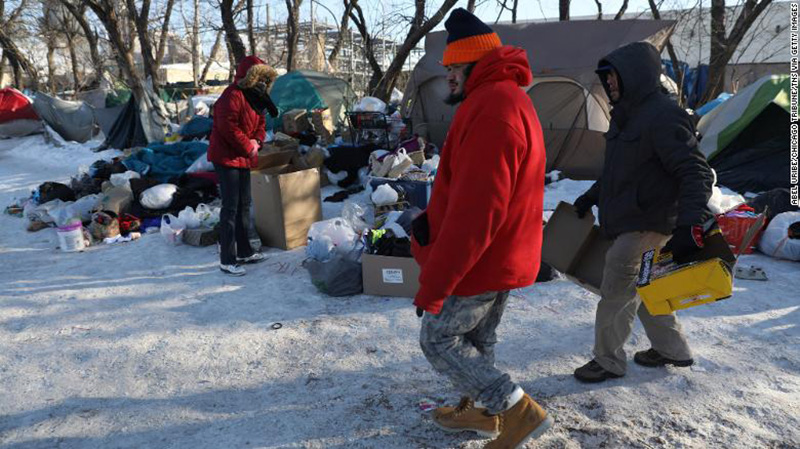 The good samaritan's act of compassion undoubtedly saved the lives of dozens of cold and shivering human beings. While remaining anonymous at first and unaware that her act of kindness was receiving national attention, the media eventually figured out that the good samaritan was the Chicagoan Candice Payne.
Candice was initially trying to stay out of the spotlight, but when people started speculating that it was some wealthy or famous benefactor renting hotel rooms and driving all over town picking up the homeless, she felt it was necessary and important to let the public know that it was done by just a regular person; or as she says, "a working black woman."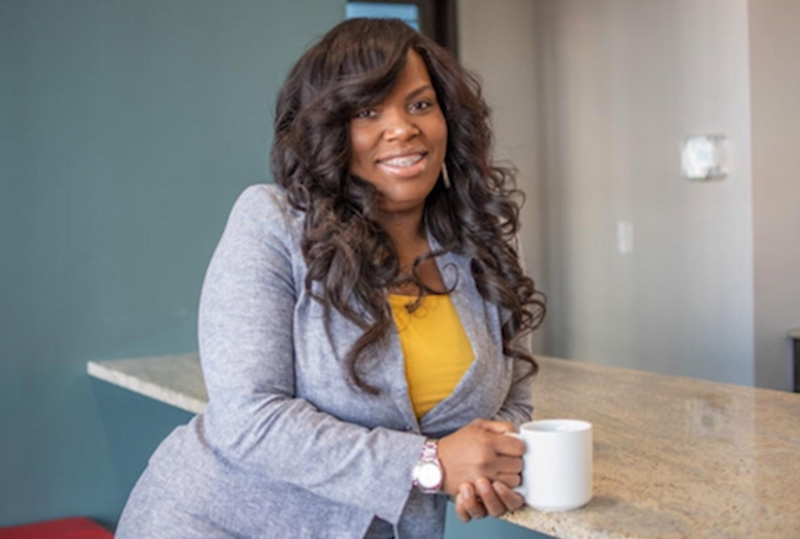 Candice was familiar with the homeless people who stayed at a homeless camp near Roosevelt Road and Des Plaines Avenue because she often drove past it while heading towards the Dan Ryan Expressway. She arranged with some of her friends to drive around Chicago, and offer homeless people they encountered a ride to a warm and free hotel, most of whom were shivering while trying to use tents as shelter in -20F (-29C) weather.




"It was going to be way too cold that Wednesday, so I told my employees not to come in to work. I'd planned to stay in bed, watching TV and on my laptop. Then I started thinking, 'Man, what about the people who don't have anywhere to go tomorrow night?" Candice said.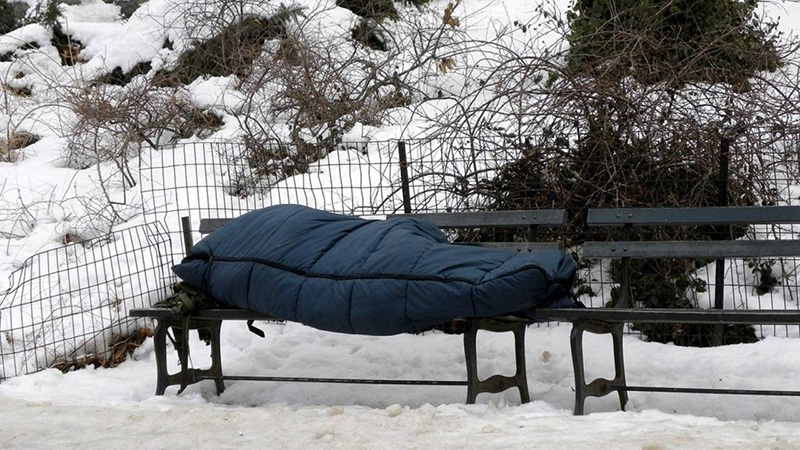 "I instantly said, 'I'm going to put 20 hotel rooms on my American Express card.'"
While Candice had such a beautiful idea of helping her fellow human beings survive and not suffer, not all of Chicago's hotels were interested in being compassionate themselves. Candice explained that it was quite difficult to find a hotel willing to let her buy the rooms, even if they had the rooms available.
"No one really wanted to allow us to bring them [homeless human beings] to their establishment. They'd say, 'Oh, we want a credit card and ID for each person.' Well, come on now, they're homeless," Candice said as she faced struggles in trying to save the homeless people from freezing.
But a light and blessing appeared, as Candice found The Amber Inn located in Chicago's Bronzeville neighborhood. This was the only hotel that agreed to take them in, and also offered her the cheapest rates they could.
"This is just regular people trying to help," Candice said.
Candice and her friends paid for the hotel rooms, coordinated meals and brought warm winter clothes for these cold homeless people in need. After hearing that the public also wanted to help, Candice setup a GoFundMe page to support the cause, and generous people from around the world helped raise over $28,000 which helped pay for everything the homeless needed. Volunteers also came to join in the relief efforts which helped Candice and her friends a lot.




Candice and her compassionate team ultimately helped 122 homeless people stay warm during the bitterly cold winter storm. She personally still paid for 30 rooms, but the donations helped cover the rest of the rooms as well as meals for over 100 people daily, and clothes and toiletries.
"I didn't do this for any reason other than to help, but I'm glad it's raised awareness and gives me a platform to help the homeless on a larger scale," she said.
"Those five days gave me a new purpose: For five days, my life, my heart, was there with the homeless. For them to share their stories with me, to listen to them, cry with them, understand there are so many different reasons for why they're where they're at. I realized that was just a temporary fix."
Candice started a nonprofit called Action For A Cause Now and plans to help construct multi-unit housing for the homeless, as well as to create night shelters for the homeless out of the large shipping containers.
Ellen DeGeneres heard of Candice's beautiful act of compassion and invited her to be on her show. While on the show, Ellen presented Candice with a $50,000 gift from Walmart, which Candice then donated to her nonprofit for helping the homeless.
Candice's beautiful heart showed us all that regular working people can step up and make a seriously beautiful and significant difference in the lives of the homeless. Many wonderful people from all around the world responded by donating to her cause to help the homeless as well, and over 100 human beings were treated with compassion, love, respect and dignity because of it.
When we sit down and talk with the homeless, we realize that they are just lovable people who have had very difficult lives. They deserve just as much love as everyone else on this Earth does.
You are Loved.
See Also: Kind Homeless Man Picks Up Young Girl With Down Syndrome: Their Singing Is Absolutely Beautiful