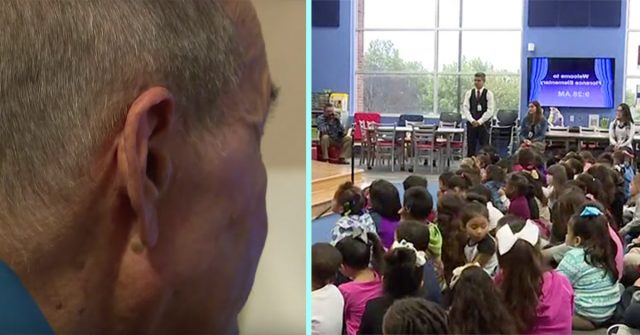 When Don Douglas read in the newspaper that the majority of children at his local elementary school were unable to afford eating lunch each day, his kind heart decided that he was going to personally make sure that none of these precious little ones were going hungry.
Don is 84-years-old and lives down the street from Florence Elementary. His wife passed in 2006 after 50 happy years of marriage, and his children are grown and have moved away from Don's hometown of Mesquite, Texas.
Don spends most of his time at home now, and due to loss of vision, he has become legally blind. His computer has a projector which allows him to read one large-sized word at a time from his daily newspaper. This is how he first learned about the large number of low-income children at his local elementary school that were not able to eat lunch each day.




"It kinda upset me a little," Don said. "Or maybe a lot."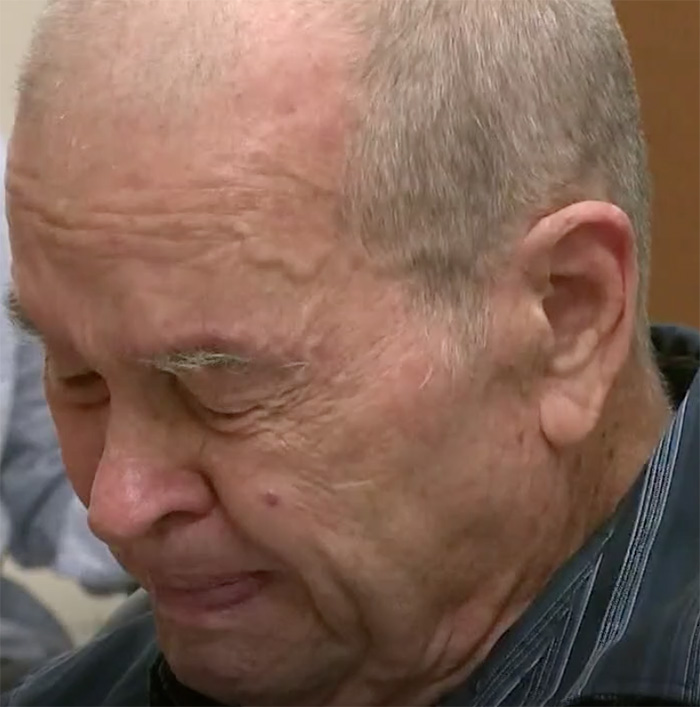 Don couldn't stand the fact that 6 and 7-year-olds right next door to him were going hungry each and every day, so he walked down to the elementary school and demanded to speak with the principal.
"He walked in here and said, 'I need to see the principal,'" explained Florence Elementary Principal LaDonna Gulley. "He was concerned that maybe there were students here at Florence that were not eating."
Don learned that nearly all of the 580 children at the school were not getting enough to eat as they could not afford lunches. The school allowed some of the students to eat for free, while others were asked to pay just 40 cents, but often they could not afford that as well.
Without hesitation, Don told the principal that he would pay for all of the children who could not afford lunch.




"He literally went into his billfold, pulled out $100 and said, 'I'm giving you this money, and this is to make sure that every single student in your building has the opportunity to eat,'" LaDonna explained.
Each month since this first visit, Don has been stopping by the school to kindly pay for every single lunch that any student can't afford.
It's important to know that Don is not a rich man. He lives off of his limited social security income, and every dollar that he donates comes out of his retirement. Don says that it is worth every penny.
"It's a feeling I get," he said. "I feel much better knowing they're able to learn better when they get a good, hot meal."
The elementary school Principal, LaDonna Gulley, deeply appreciates Don's kindness.
"I think it is priceless," LaDonna said. "I think at the end of the day it just becomes really priceless and priceless for our kids."
Word began to spread within the school of Don's kindness and the media reached out to him for an interview. He resisted at first and told LaDonna that he wasn't seeking recognition, but then he paused and asked her,
"If I do this interview, do you think it will encourage other people to help these kids?" LaDonna smiled and nodded yes. Then Don said, "I'll do whatever it takes."



Don's acts of kindness was praised by thousands and many kind people from around the country began sending the school donations to pay for the children's lunches. Many were inspired to donate to their local schools as well, as they followed Don's example of kindness. The city of Mesquite even named a day in his honor.
After reading Don's story, a man named Steve Harris who works for a company called Seeboost donated a specialized visual device that allows Don to now see clearly again. When asked what he wanted to see first, he said he wanted to see the faces of the children at his local elementary school. He was invited to visit them at the school, and he was able to read an entire story to the children.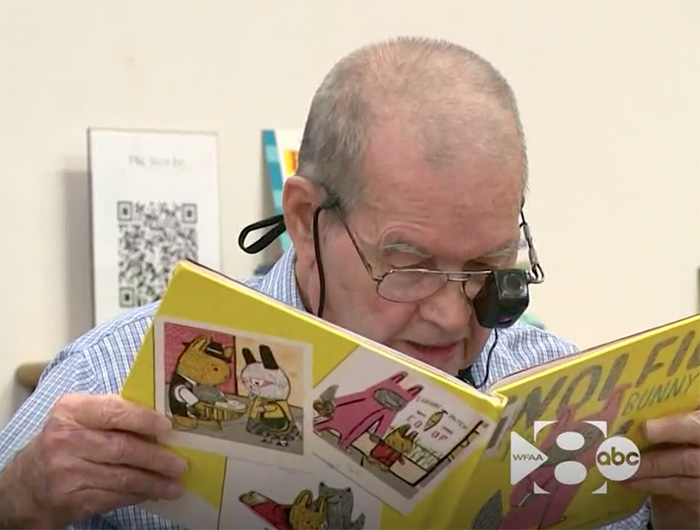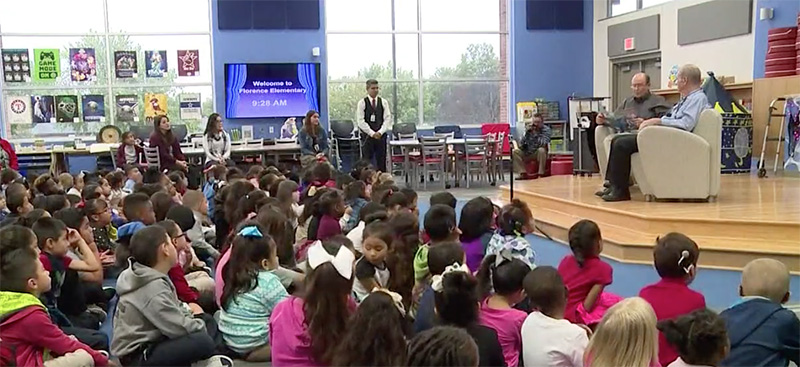 The experience was deeply moving for Don.
"You're a beautiful bunch of kids," he said while holding back tears. "When I think about the future, I'm not worried because I know you kids are gonna have a great future for all of us. And I thank you for letting me read to you."
Don taught us that it doesn't take being rich to make a difference in the lives of the struggling children in our communities; it just takes having a kind and giving heart.
You are Loved.
Watch the following video of an interview with Don and LaDonna:
Please share this good news with others: when we share stories and examples of compassion and kindness, we inspire and encourage others to be kind and compassionate in their daily lives, making the world a better place for everyone.
See Also: Kind Man Saw A List Of 400 Students With School Lunch Debt In His Town, So He Paid The Entire Bill