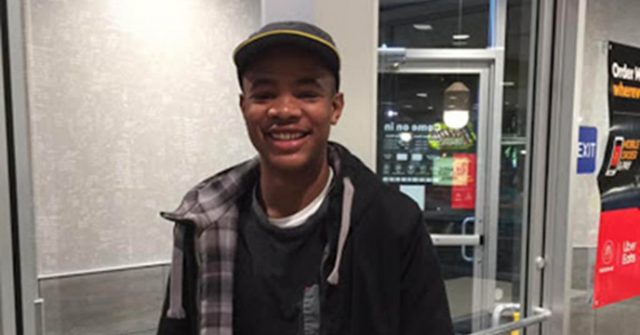 When Andrea Duncan reached the drive-thru window at a McDonalds in Reading, Ohio, she realized that she had forgotten her wallet. Feeling a little embarrassed, she asked the cashier to please cancel her order, but his kind response surprised her.
"This handsome young man is Jeremiah," Andrea wrote. "Friday was a long day at work, I didn't get a lunch. After leaving the barn around 9 I stopped by the McDonalds in Reading, OH to grab some dinner. I ordered my food but realized as I got to the window to pay, I had left my wallet at work. I told this young man to cancel my order. His response was, 'It's ok ma'am. I got you.'"
The kind young man then took out his own wallet and proceeded to pay for Andrea's meal.
"He then took his wallet out and paid for my meal. What an amazing young man! We hear so much about what's wrong with the world, I had to share a little of what is right. I am just now posting this because I wanted his permission and I wanted to repay him for his kindness."
"I asked him if I could hug him and told him to keep being who he is because he is an amazing person. He didn't know how tired I was or that I hadn't eaten or even if he would be repaid but he didn't even bat an eye and just acted ❤️ "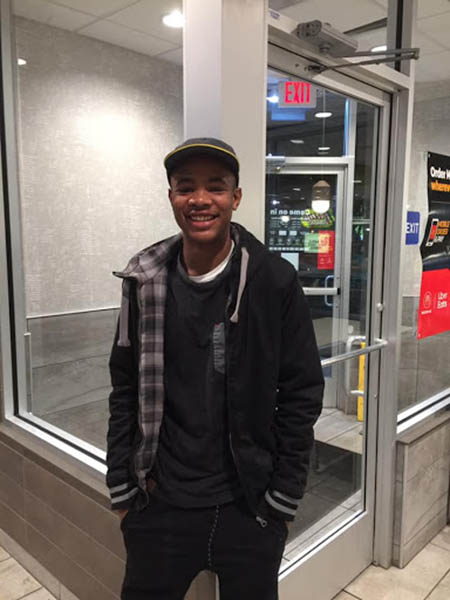 Many hearts have been moved by this young man's simple yet truly generous act of kindness.
"Jeremiah, you are a very kind soul. Thank you for being the person we should all look up to and pattern our lives after. You make me want to do and be better!" wrote Alice M.
"Seeing and reading an act of kindness always, always, ALWAYS makes me feel so good. We desperately need a day of friendship where we do an act of kindness for a complete stranger," wrote Robert B.
"Jeremiah, you are a very kind soul. Too many times we hear awful stories in today's world. How wonderful to hear of an uplifting act of kindness. You make us all [want] to live better and do better. May God bless you!" commented Myra W.
"You're a wonderful young man🤗 " commented Vivian J.
"Keep up the Amazing customer service and love for human kind young man, you are one of a kind…" wrote Sandra M.
"A wonderful young man Jeramiah Mcdonald-Hemphill. This is a truly "feel good to my heart" story! May he be blessed with great things in his life. And a BIG Thank you to his special mother! 😍😍 " wrote Paula E.
You are Loved.
See Also: Kind Cashier Used His Own Card To Pay For Homeless Man's Meal; Next Customer Tipped $100
View this post on Instagram