A kind young man spends his lunch hour at school joining any classmate he sees eating alone.
Denis Estimon's kind heart is making sure that no student at Boca Raton High School in Florida has to spend their lunch hour eating alone. He carries his lunch around the lunchroom and also the outside courtyard and looks to eat with students who may not have many friends.
Denis is originally from Port-au-Prince, Haiti, and he immigrated with his mother to the U.S. in the first grade. He grew up speaking Creole and French, so it took him some time to learn English after moving, and making friends was a real struggle for him.
"There was a language barrier… and my mom was always working and my father was still in Haiti at the time, so I wasn't able to talk to anybody," Denis explained. "I felt isolated… I felt lonely… and so I still remember how I felt not being able to speak to fellow students."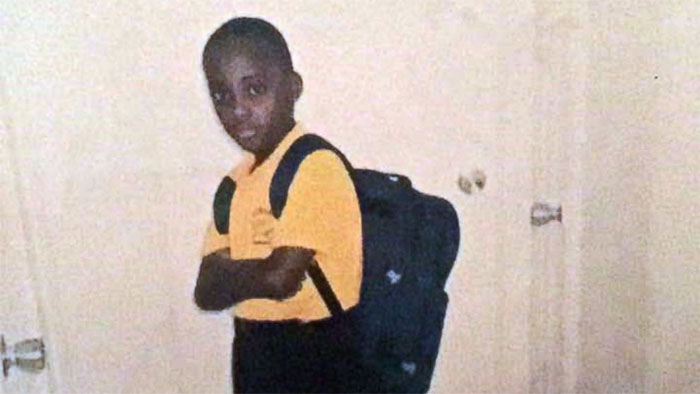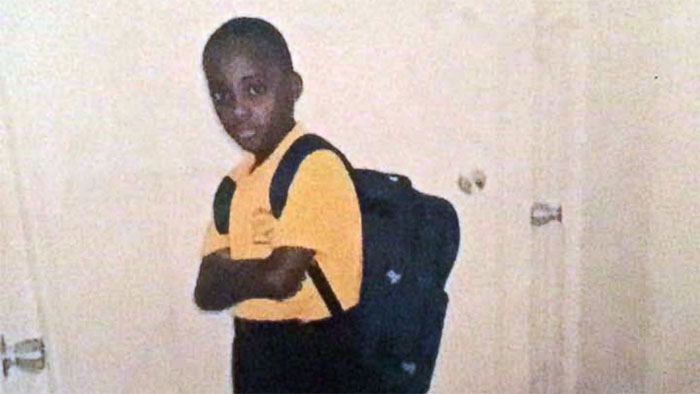 The isolation was difficult for Denis as a child, and as a high school student, it caused him to have more compassion for students he saw always eating alone.
"It's not a good feeling, like you're by yourself… and that's something that I don't want anybody to go through," Denis said.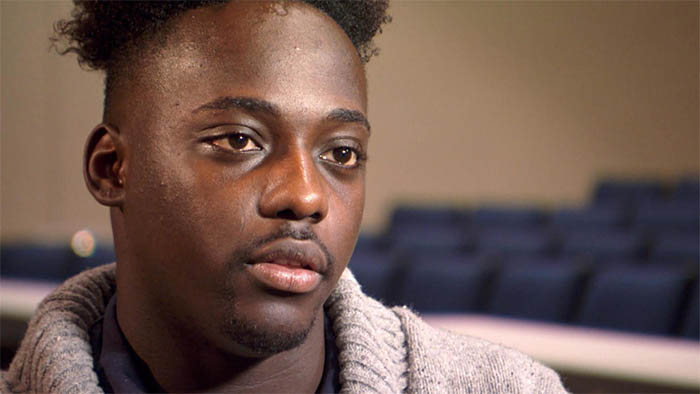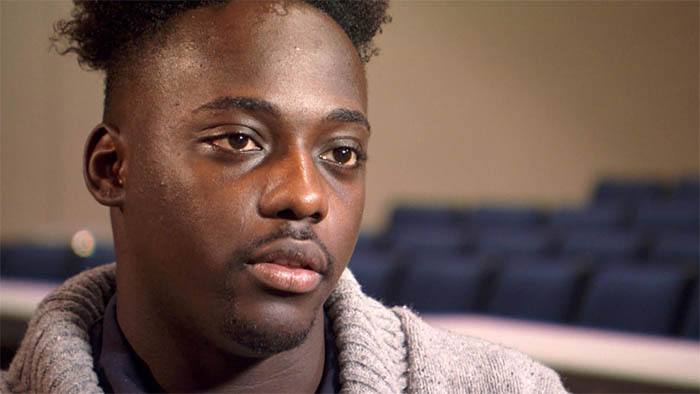 Denis became a popular football player by high school, yet he would notice in his school's cafeteria, that even with 3,000 students, they would often divide into large groups of popular kids and others who would eat alone off by themselves.
During a meeting with his after-school leadership program, Propel, he talked with his mentor about how it bothered him to see so many students feeling isolated and eating alone, just as he had in elementary school growing up.
"At Boca High, if you look at the cafeteria from a bird's eye view, on one side you'll see more isolated kids, and on the other side you'll see the football players," Denis explained. "I told him it shouldn't be this way. He challenged me to do something about it, and that's basically what I did."
"To me it's like, if we don't try to go make that change, who's going to do it?"
Denis created a school club called We Dine Together which brings together numerous students who reach out and sit with other students at lunch who may be struggling to make friends or who may be feeling isolated. Their goal is simply to be a friend, and to let others know that they are not alone.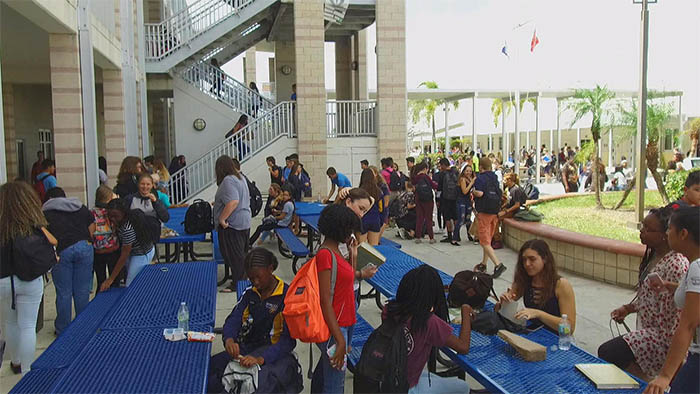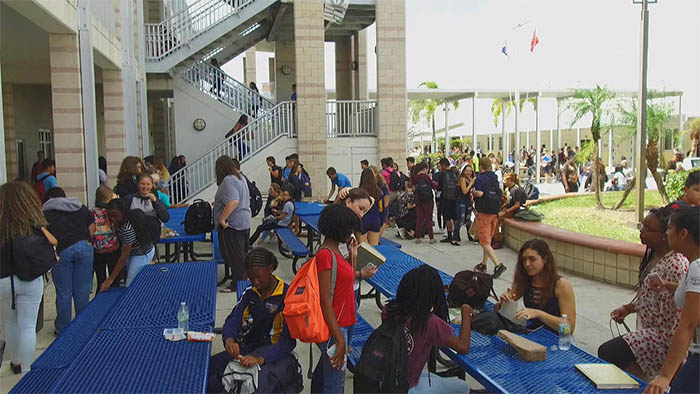 Denis' English teacher, Jordan Hernandez, helped him start the club, and within a few short weeks, what started as 15 students coming together for the club turned into more than 80 students.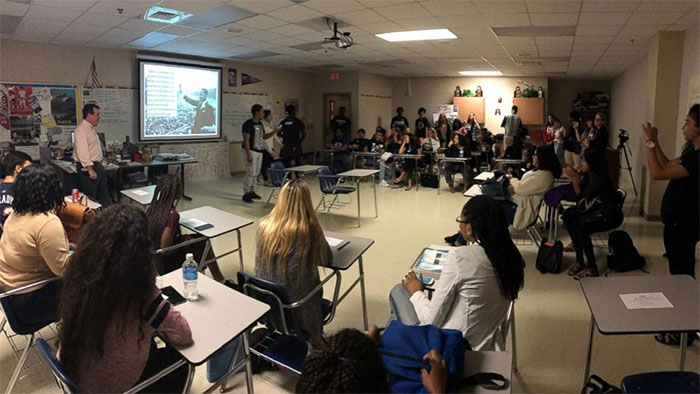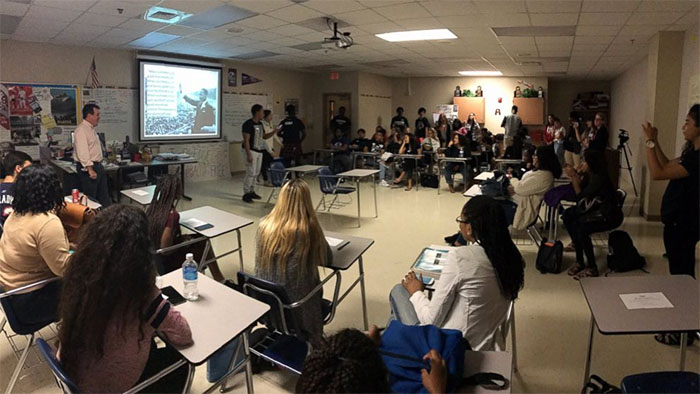 "Our mission is to build relationships over the table," Mr. Hernandez said. "We try to go out and find those who are ostracized or isolated and bring them into the club."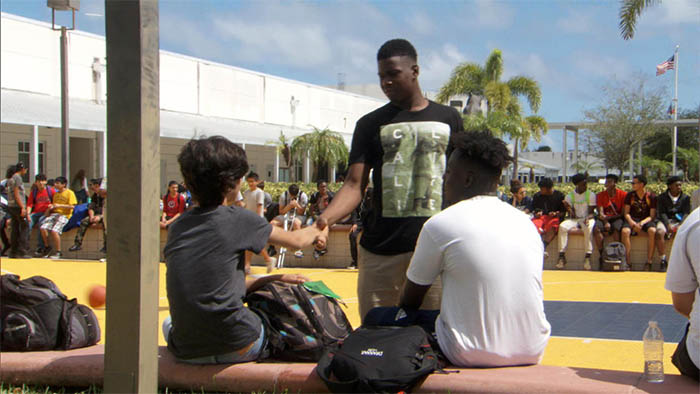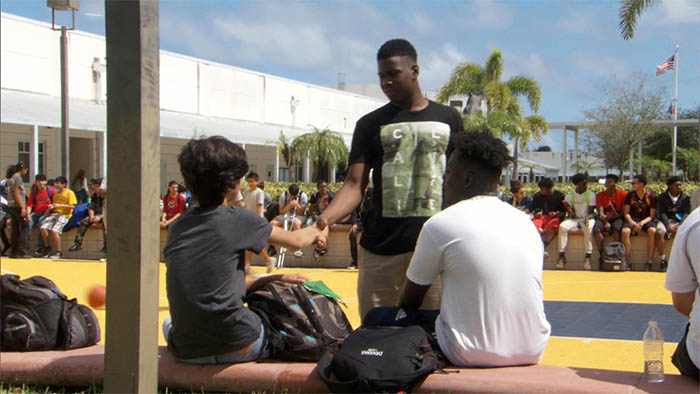 "It's a place where you are safe and accepted for who you are and for what you choose to be."
Denis shared that the feedback they've been given is "tremendous." Many students who've joined the club to have lunch with fellow classmates have shared how it's made them feel so much better, and many of them have even been bringing their newfound sense of companionship home and have been making an effort to eat with their parents.
"Kids have been telling me they started to try and eat at home with their parents," Denis said.
Denis made a plan to help students in other cities as well, and imagines students at various schools coming together to be there for one another.
"Could you imagine what a difference that would make?" he said.
Another student helping We Dine Together at Denis' school, Jean Meradieu, left the football team in order to spend more time with the club and to help more people.
"I don't mind not getting a football scholarship," Jean said. "This is what I really want to do."
One young woman who had been eating alone and joined the club, Allie Sealy, shared a bit about her experience. She transferred schools, and the lunch hours alone at her new school were the most difficult part of her day.
"I went from coming from a school where I always had friends, to coming to where I had nobody," she said. "It seems really unfair. It's honestly an issue… Meeting someone who actually cares and listens to what you have to say, really makes a difference. And that can happen at lunch, that can happen at our club."
Denis set a goal to open We Dine Together clubs at 100 more schools, and has been traveling the country giving talks about how much it has helped students who otherwise would have been alone, to feel accepted.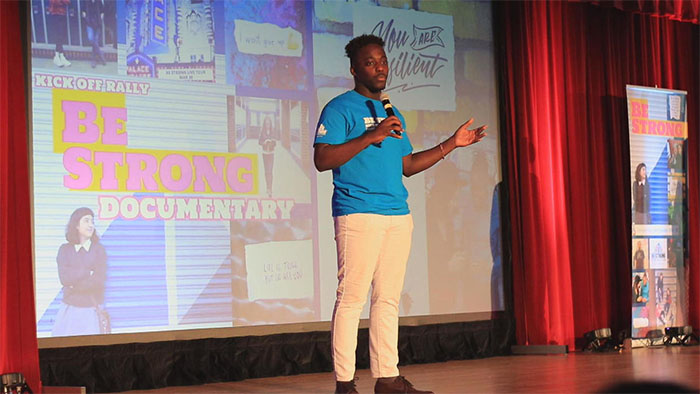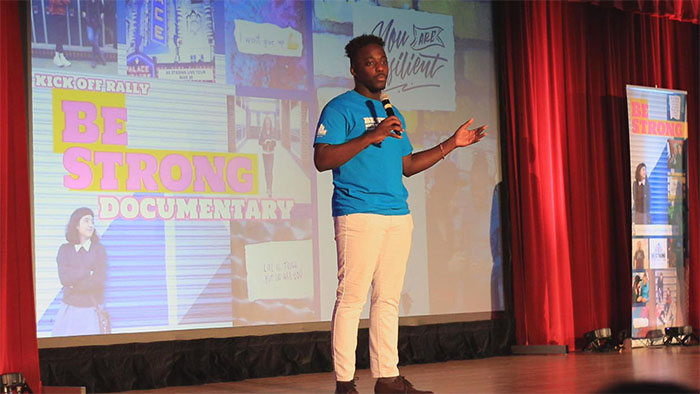 So far more than 15 schools have also started We Dine Together clubs, and we look forward to seeing many more take on this beautiful cause of acceptance and compassion.
You are Loved.
View this post on Instagram
Related Compassion:
This Kind Girl Befriended A Lonely New Boy At School Who Spoke Little English By Using Google Translate
80 Kind Classmates Shaved Their Heads In Support Of A 9-Yr-Old Girl With Cancer's Return To School
This Kind 6-Year-Old Girl Showed Compassion To A Homeless Man In Tears
Kind Teacher Wears The Same Hairstyle As Student Who Didn't Believe She Liked Her Hair