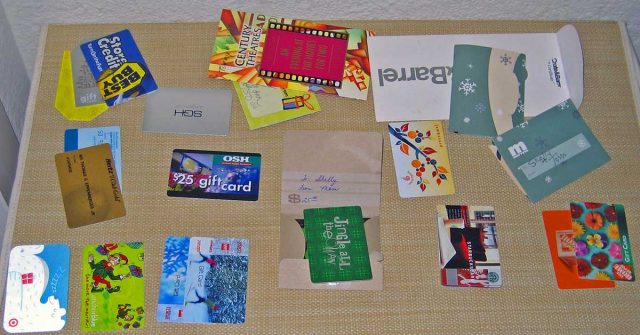 After reading a mother's request for a little support during the holidays, an understanding woman's heart told her that she needed to be the one to help.
Caryn Martin was reading posts in her local buy nothing group, which encourages giving, lending or sharing what one has with their neighbors, when she came across a struggling mother's request.
"Two weeks ago a woman posted in a buy nothing group that I'm a member of," Caryn said. "Three kids and one on the way, asking for help for Christmas."
While Caryn is now a grandmother of eight, she could relate the struggles the young mother was experiencing.
"I am now a grandmother of eight, but I was once in her shoes. For more than one Christmas, I struggled to provide my children with more than just a hotdog for Christmas dinner, and [with] one to two presents a piece. In August, my husband of 14 years, committed suicide. He was my soulmate. During that time I was out of work for eight weeks or more struggling to figure out how I was going to pay the bills if I did not get a job. I began working again… and when I saw this post two weeks ago from this stranger, I asked her what size her kids wore, and what her address was."



Caryn put together some goodies, along with a generous amount of gift cards and cash for the struggling family, and delivered them to their home.
"When I arrived at her house, I saw that they did not have much. I saw that look in her eyes that I had 25 years ago. I handed the children candy and snacks, and I handed her $1000 in cash and gift cards, and she began to cry and asked to hug me and said, 'You don't understand… you don't understand how this is going to change things for us…' and I told her, 'I do understand, because I do.'"
Caryn hopes that she was able to help tide them over for a little while, and she plans to save up to gift another struggling family next year.
"I wish I could afford to do it every day… her life will be changed, [and] if even for a little while, things will be better. I'm going to save up my money and do it again next year."
Thousands of hearts have been touched after reading about how one woman used what she had to help this struggling family.
"What a gracious thing for you to do. A gift that will always be remembered and someday she may pay it forward. God Bless you," commented Melicia H.
"? bringing me to tears ❤️" wrote Sarah G.
"They will always remember your kindness. How beautiful ❤️" wrote Stephanie J.
"God bless you. This is extremely inspiring. I paid that same amount to cover a best friends rent this year and it made me soo happy I could help him. He is one of the best people I have had the privilege to have in my life. Our friendship is stronger than ever because it was a gift and not a loan. Like you, I will do this again next year. You are an angel," wrote Janelle T.
"This post really touched my heart. As a single mama with two little girls and a special needs son I know how it feels to need the necessities and want things for my children. I have diminished my pride and ask for help everywhere I know to ask. So reading the story gives me hope. I know God is a way maker and he will provide for my children," wrote Bridget H.
You are Loved.
See Also: These Kind Neighbors Repaired And Painted The House Of A Lonely, Retired School Teacher For Free
View this post on Instagram