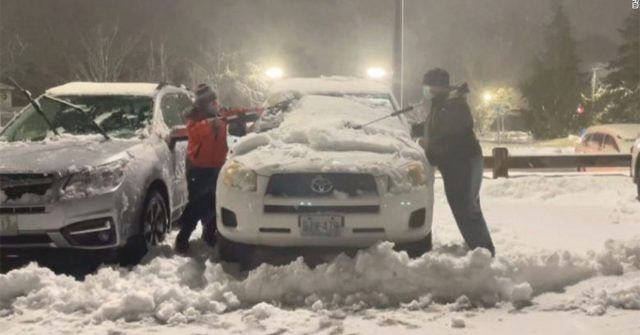 A fifth grader and his family friend from Rhode Island decided to show their gratitude for hardworking doctors and nurses by cleaning the snow off of their cars after a snowstorm.
More than 80 cars belonging to the staff of Westerly Hospital were cleared of ice and snow by Christian Stone and his family friend Abbey Meeker. According to Abbey, Christian had wanted to do something to help the hardworking nurses and doctors for around a month. When it began snowing, he thought that cleaning their cars off could be his way of saying thank you. Abbey liked Christian's idea and said that she would go with him to help.
"I was thinking they've been helping us a lot through this whole pandemic, and I figured why don't we help them, you know?" Christian said.
"All day, every day the nurses here, they deal with the pandemic like COVID and they want to get home from work, so we thought we would make it a tiny bit easier for them by cleaning off their cars for them."
Abbey loved Christian's idea so she helped by driving him down to the hospital, and the two of them began clearing the snow off of cars.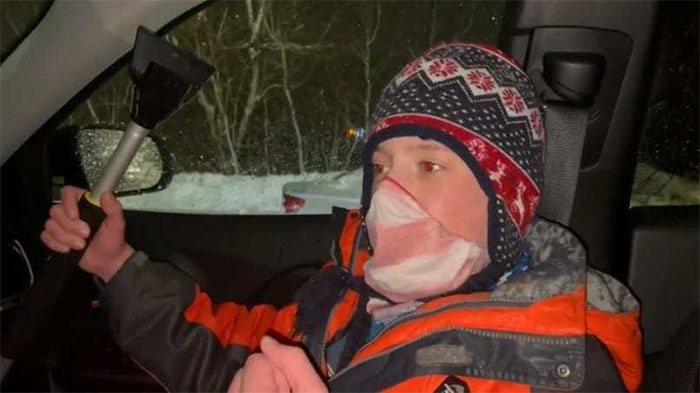 "We came here around 2 o'clock, we cleaned off the first shift cars and the nurses came out. They thanked us," Abbey said. "Honestly, we've probably done at least 80 cars. We did 20 there, 30 here, another 20 before we called it quits."
Abbey herself is not a fan of cold weather, but she wanted to support Christian's compassionate idea.
"This is what he's passionate about. I did it because he wanted to do it. It's a good feeling," she said.
10-year-old Christian loved being able to help some of the heroes of the pandemic.
"It's been cold but extremely fun seeing how happy they get," he said. "Some of them say, 'Thank you so much' and I'm just really happy to see them happy."
Several nurses tried to pay Christian and Abbey for helping them, but they both refused to accept any payment.
"We just said, 'We're doing this for you guys cause, you're here for us'," Abbey said.
Christian was happy that he hopefully was able to help make their time after work a little bit easier.
"I feel like I actually helped someone out and that's a really good feeling, when you know someone has been helped out," he said. "We want them to be able go home and see their family after a long day of work."



Many hearts online have appreciated Christian's kind heart.
"Brings back good thoughts. I used to take care of my secretary's car before I retired. Way to go," wrote John H.
"Love this! ❤️" wrote Rebecca R.
"Always look for the helpers – they're there ❤️ these kids will go far 😊" commented Susan D.
"How nice is that! Makes your momma proud… good job❤️" wrote Judith T.
You are Loved.
See Also: 2 Kind Strangers Secretly Shoveled Walkway All Winter So Elderly Man Could Reach His Late Wife's Memorial
View this post on Instagram