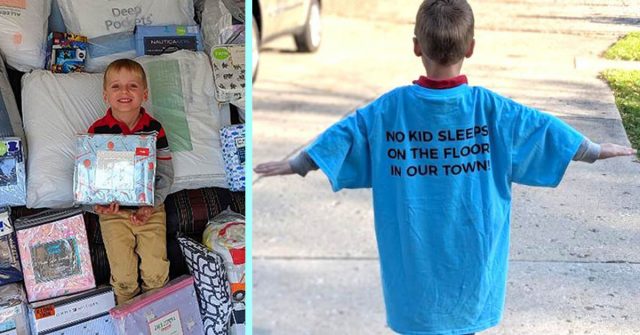 On his 5th birthday, rather than asking for presents, Tyler Sliz asked if his friends and family could bring blankets, pillows, sheets and supplies for him to donate to a charity which helps children who do not have beds in his community.
The charity, Sleep in Heavenly Peace, is a group of volunteers dedicated to building, assembling and delivering top-notch bunk beds to children and families in need; many of whom do not have beds to sleep in.
Tyler first learned of the need for beds and bedding through his church, St. Joseph Catholic Church, and his kind little heart wanted to do something to help.




"[Building beds] was something Tyler was wanting to do because he really likes carpentry work and working on projects with his dad," his mom, Jackie Sliz, explained. "But to build the beds, you have to be 12 years old."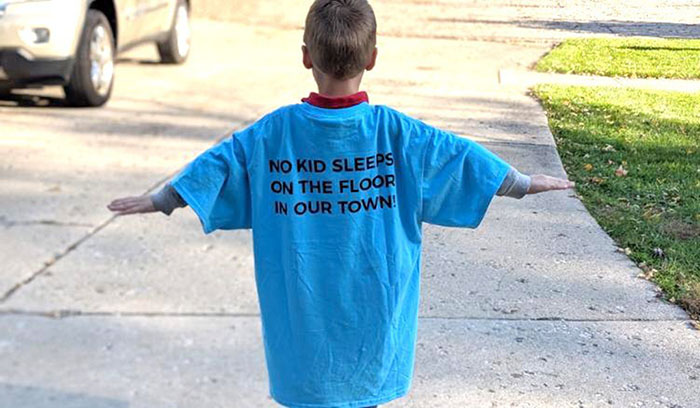 While not yet old enough to build the beds, Tyler still wanted to help and decided that for his birthday, he would ask his guests to bring bedding items instead of presents so that he could donate them to the charity. He was so adamant about wanting to help his fellow children in his community that he said that if he received any toys instead of bedding for his birthday, that he wouldn't play with them.
"He told all of the guests that if they brought anything else, he wouldn't play with it," Jackie said.
Happily pleased to support Tyler's kind heart, guests arrived at his party with blankets, pillows and sheets as gifts to donate. Two of his guests gave him money, and instead of keeping it for himself, he went to the store and used it to buy more bedding to donate.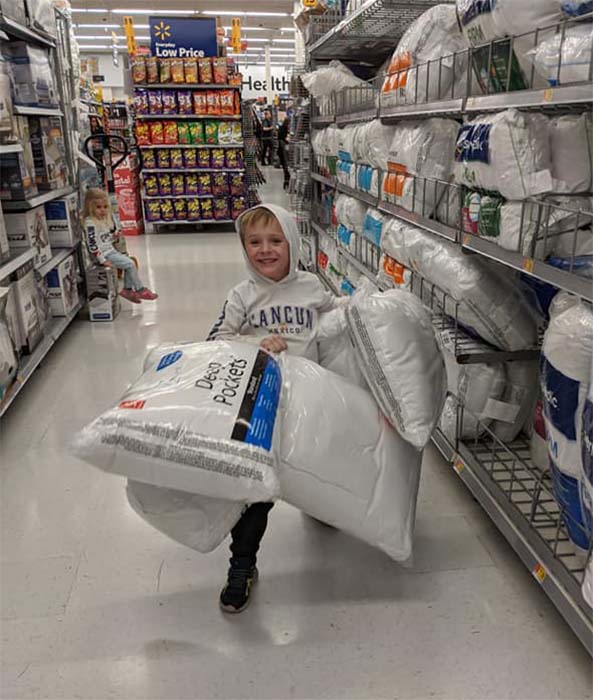 Tyler's kind birthday request was gratefully received by the charity, and has also begun to inspire others as well. Tyler began receiving numerous donations from local businesses and also even from Illinois state representative Mary Edly-Allen, who gave Tyler a check to spend on bedding to donate.



Tyler had a goal of donating 100 items to the charity, and to everyone's joy, he has been able to surpass that goal and give 125 pieces of bedding.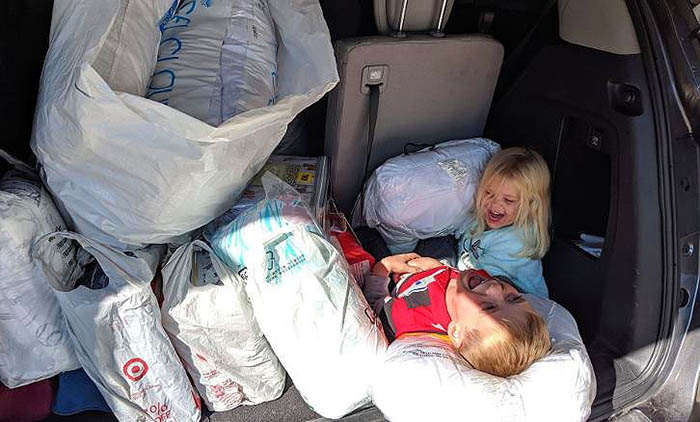 Tyler doesn't plan to stop any time soon, saying that his new goal is to fill "my whole houseful" with bedding supplies to donate.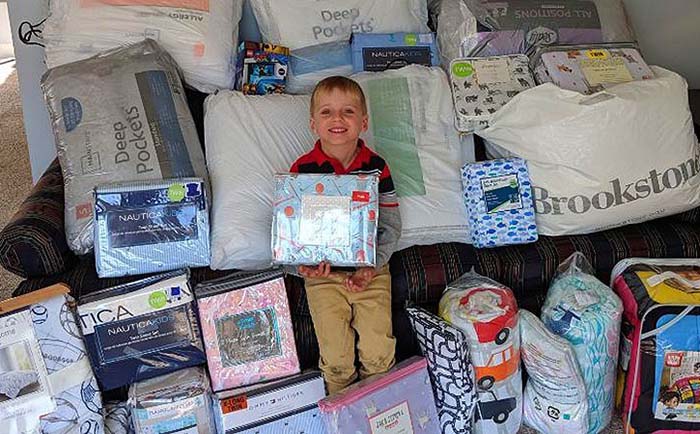 Inspired by Tyler's act of kindness, his family participated in a bed-building day with Sleep In Heavenly Peace.
"Jackie and I got to sand down a bunch of raw lumber. Tyler helped assemble the bolt bags with his grandparents and his great-grandmother, that was fun," Tyler's Dad, Brad, said.
His selflessness has also been praised by the wonderful charity.
"[He] is just a ray of joy, everybody in the chapter loves hearing about Tyler and seeing him drop off the bedding," said Dan Harris, co-president of the St Joseph Libertyville chapter. "The one place kids go for refuge is their bed. Parents have to sometimes choose between having food on their table or heating their homes or having a bed. So we make it easier for children to have a bed and we give the child something of their own."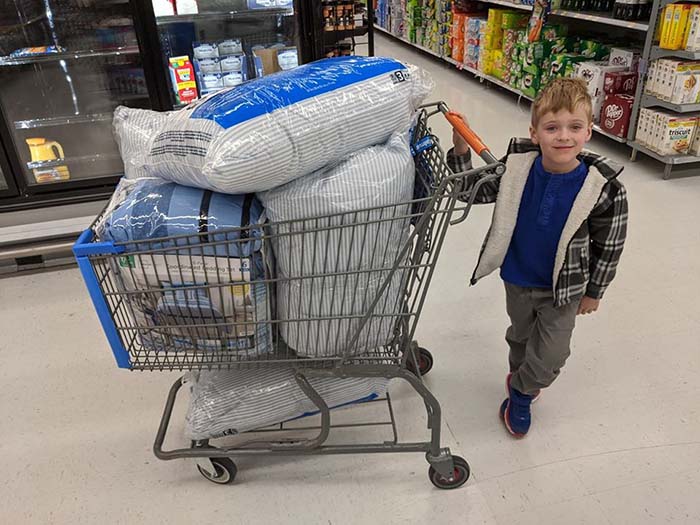 Tyler's pure heart is an inspiration for us all. His selflessness and generosity is helping dozens of children in his community have comfortable and safe beds to sleep in. His act of generosity allows children to feel loved, wanted, supported, safe, and also provides relief for the many parents who are struggling to provide for their families.
Sleep In Heavenly Peace has 183 chapters in 44 states and 3 countries. If inspired to donate or volunteer, information can be found on their website shpbeds.org.
You are Loved. 
Watch Tyler helping children in need in the following video: