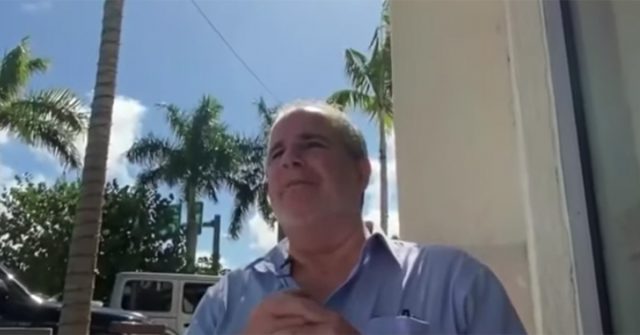 When Andrew Levy came across a list of children who could not afford to pay for their school lunches, a deep feeling of empathy welled up within his heart.
Rather than simply carrying on with his day knowing that more than 400 children were struggling to eat full meals, he decided to personally pay their entire school lunch balance.
"Food is something that you shouldn't have to think about. Children shouldn't have to learn hungry," Andrew said.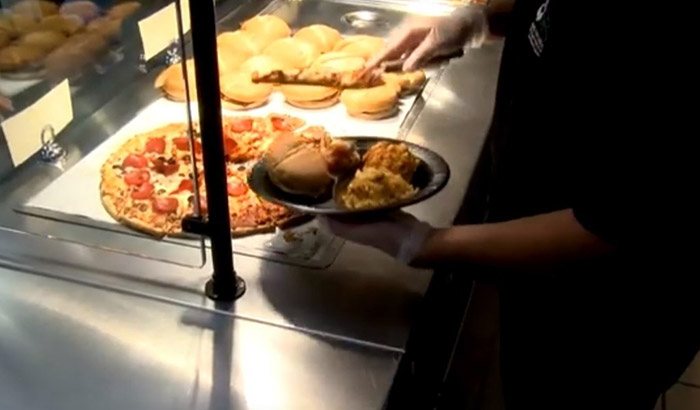 Andrew, a real estate agent in Jupiter, Florida, first saw the list of children owing lunch money in a Facebook post by Angie Vyas-Knight, a moderator for the Facebook group Jupiter Mamas. Angie had requested the Jupiter school lunch debt statistics from the district after hearing more and more about students that couldn't afford to buy lunch. She posted online the lunch debt of 9 school districts, asking friends and group members to help her fundraise in order to help the children.
"I was like, 'that's not OK.' These kids are starting off the school year with a negative balance, won't even have a shot at starting with a clean slate," Angie said. "I very much believe in the power of helping other people. It matters to me to help make other people's lives better."




When the post made its way to Andrew's newsfeed, he was deeply moved.
"These children that were indebted were going to either not eat or would just get cheese sandwiches, and I thought that's crazy," he said.
Rather than waiting to see if people online would donate, he decided to pay the entire bill of $944.34 himself.
"I really believe it's simple acts, simple gestures," he said. "The thought of a fairly small sum being able to rectify that situation and clear the debt of all these families so the children could eat warm meals is really what got me."
A full lunch in Palm Beach Country school cafeterias costs $2.05 in elementary schools, and $2.30 in middle and high schools. While the cafeterias offer a wide variety of food each week, students who cannot afford their lunches are only offered a cheese sandwich and their choice of milk or juice. Andrew was worried that children who had no choice but to accept the cheese sandwich each day in front of their peers would be left with lower self-esteem and feelings of not being worthy.
"There's that stigma that children can get if they walk away with a cheese sandwich, everyone knows what that means," he said.



When Angie heard about Andrew's donation she was overjoyed.
"I think it's amazing that… you can still look in your local community and find someone who is willing to give back," she said.
Angie also received some heart-warming feedback from one of the teachers of the students.
"One of her students was so excited in class because she got to tell her teacher that she finally got a hot meal this year," she said.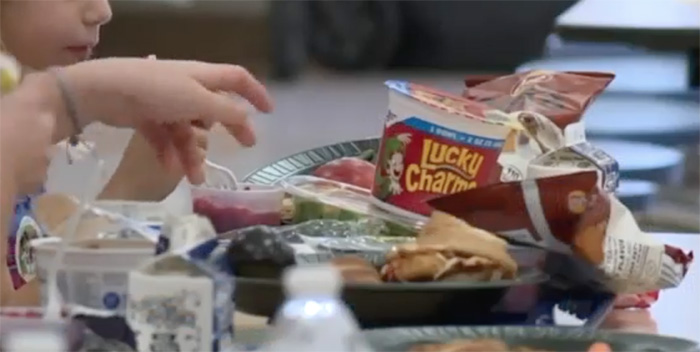 Even with Andrew's compassionate donation covering 9 districts, the entirety of Palm Beach County's student lunch debt still exceeds more than $51,000. Since Andrew's story has gone viral online, people have been reaching out to support his efforts for hungry students, and he has setup a GoFundMe in order to pay off the entire county's school lunch debt for the students.
"Now is your chance to help to make sure no child ever goes hungry again and has a hot lunch in school. Plus, they will never have to experience school-shaming that comes with it," Andrew wrote on the GoFundMe page.
"It's my mission to make sure Jupiter School children never go hungry again and parents don't have to worry about lunch debt. Who knows, maybe one day I can make sure the whole state of Florida never has to worry about lunch debt again."
If you're inspired, you can donate to help Jupiter County's children here.
Andrew's kind heart and Angie's wonderful efforts in raising awareness show us just how much of a difference we can make in our communities when we take the time to care.
You are Loved.
Watch the video below of an interview with Andrew:
See Also: Kind 6-Year-Old Girl Uses Her Lemonade Stand to Pay Off Other Children's' School Lunch Debt