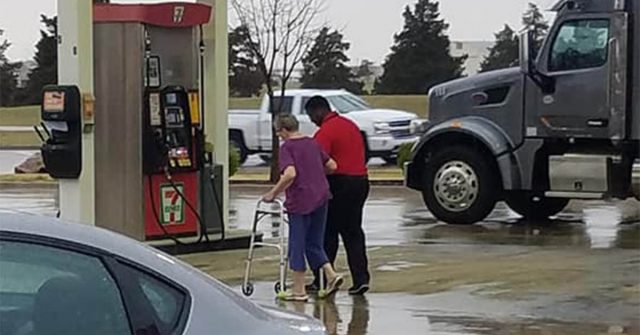 When Cameron Mills was at a 711 in Norman, Oklahoma, an employee's act of kindness for an elderly woman warmed his heart.
It was raining outside and an older woman with a walker came into the store to purchase a drink. Rather than letting the woman struggle with both her walker and her drink as she made her way back to her car, the 711 employee came to her side, carried her drink, and let her hold his arm as they walked together to her car.
"I saw this today at 711 at Robinson and Flood," Cameron explained. "This guy held this lady's arm, carried her drink, and walked her to her car while it was raining."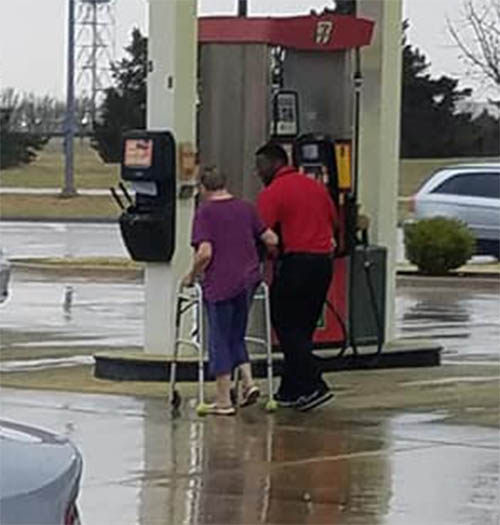 Cameron then saw the kind employee stay with her and fuel her car while she sat down.




"Then he stood there and pumped her fuel. I don't know his name but Sir, you are a good man. I hope this goes viral and he gets the thank you he deserves."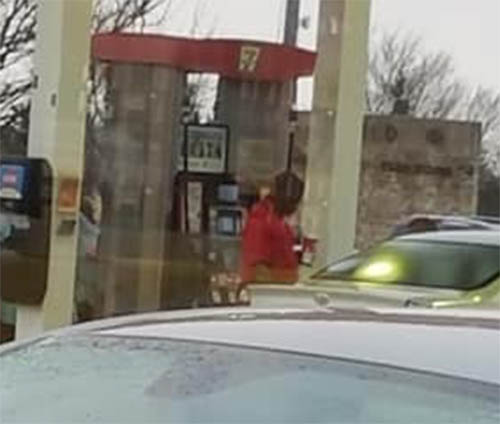 This photo of the kind employee has been shared more than 134,000 times by those who deeply appreciate how he helped the elderly woman.
"There are some nice people in this world," commented Wanda T.
"You are a great human being.thank you.????" wrote Boppie H.
"There are lots of good and decent people in this world. I am so happy when one is recognized and given credit for their goodness. God bless this young man," wrote Elaine M.
"I have had several very helpful men and boys help me since I lost my balance, they are like angels?" said Nellie O.
"Thank-you for sharing. African American men are seldom portrayed in a good light… Thank-you for acknowledging this gentleman," wrote Molly Y.
"There are a lot of good people out there. I can just imagine how good this made this lady feel, much appreciated, sir. Thank you…" wrote Sharon M.



If you see a struggling older woman or man as you go about your day, consider lending them a hand like the kind gas station employee. Everyday tasks often become more difficult to do as we age, and a little kindness here and there is so greatly appreciated.
You are Loved.
See Also: Three Young Men Run From Gas Station To Assist Elderly Couple As Cop Stands In Awe Of Kindness
Please share kindness with others: when we share stories and examples of compassion and kindness, we inspire and encourage others to be kind and compassionate in their daily lives, making the world a better place for everyone.