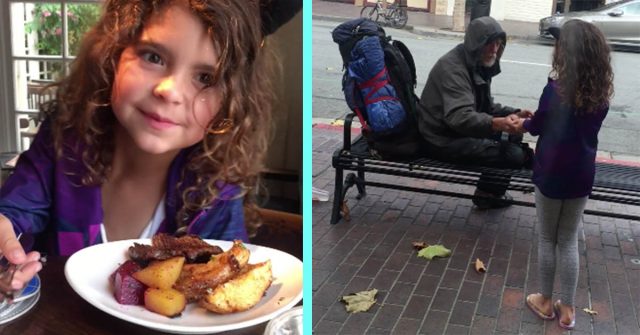 When 8-year-old Ella Scott noticed a homeless man looking "hungry and helpless" as she was about to start her meal, the kind little girl decided to carry her plate of food outside of the restaurant and give it him.
Ella was at a restaurant with her family called Lallapalooza in Monterey, California, and they were seated at a table with a window view of the street outside. 8-year-old Ella could see a homeless man sitting on a bench outside through the restaurant's window. He appeared to be an older man, with a white beard and a large backpack. He also looked "hungry and helpless."
As Ella's meal of steak and potatoes arrived, she asked her dad if instead of eating it, that she could give it to the homeless man outside.
"Can I just give him…" Ella said while looking down at her plate.
Her dad agreed, and she carried her plate along with her silverware outside of the restaurant.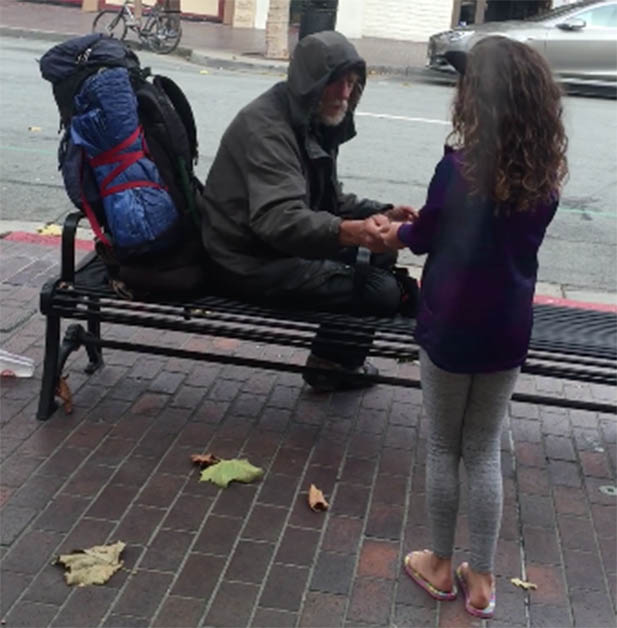 "Ella has always had a big heart," her father, Eddie Scott, said. "Whenever we pass homeless people on the street, she always asks me for money to give to them."




Ella sweetly approached the homeless man and gave him her plate and the silverware. He looked a bit surprised to see a child handing him food, but he had a gentle and appreciative smile on his face.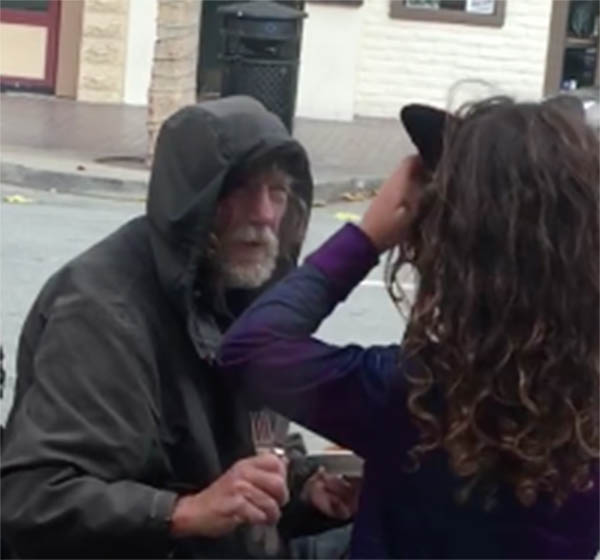 "My girl right here, I love her to bits," her dad can be heard saying.
Ella returned to the table with a cute little smile on her face.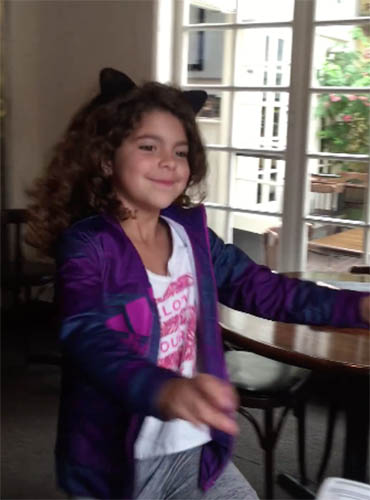 "Good job, Ella. Ella, you're amazing. I think you just made his day. I think you just made his week," her dad said.
As Ella returned to the table, she sat and intently watched the homeless man eating, to see that he was okay.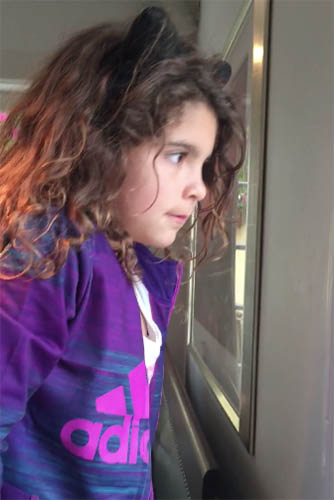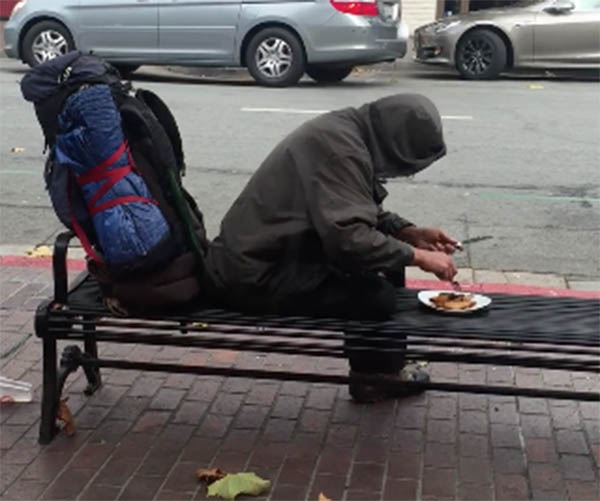 Eddie was proud of his daughter and shared a short video he took on his phone of Ella delivering her plate to the homeless man. The caption read:
"My baby girl Ella learned an important lesson today – Help those less fortunate than you!! So proud of my girl"



Ella's father ended up receiving a call from the homeless man's sister, who had seen their video. It turns out the homeless man's name is David and that he is a 62-years-old veteran who struggles with PTSD. His sister was in tears during the call, and said that she had been unable to find her brother for more than 6 months. Ella's father told the woman of David's location and together they are going to try to reunite them.
Many online saw Ella's video and their hearts were touched.
"Eddie that lesson is better then any swing advice you could ever give. I will show this to my kids tonight," wrote Michael M.
"She's such an amazing angel," wrote Arnold C.
"Imagine, if we all taught our kids to be kind to others, what a wonderful world this would be," one mom shared.
You are Loved.
Watch this video of Ella giving the homeless man her steak and potatoes:
See Also: Kind Stranger Leaves Teacher In Tears After Paying For Her Entire Bill At Target