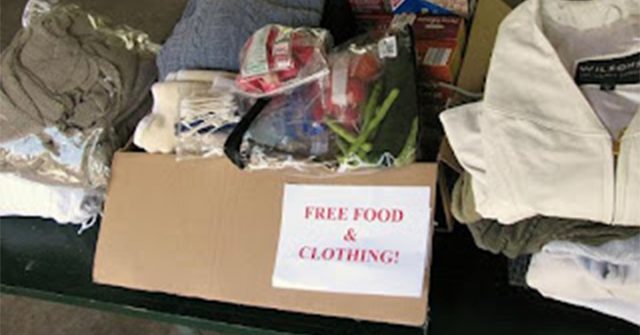 A kind family went through all of their belongings and decided to give everything they didn't need to the homeless living in a local park.
A kind family from Wausau, Wisconsin, set out to do one act of kindness each week together in an effort to make the world a better place and to inspire others to show compassion to their neighbors.
"Today we spent the morning going through our personal belongings," the husband shared in a post on The Sequoia Project. "We were looking for items to give away, free, at a local park. Not just any items, but things people really needed. We came up with blankets, soaps, food, and clothing. Not things we no longer wanted, but things we use every day. Some of the items we needed, but split the amounts in half. A list of addresses and phone numbers of local helping agencies was included."
The family gathered their donation goods together in a few boxes and put a loving note inside for a homeless person to read.
"Inside the boxes a simple letter was placed. It read…
"Please take these items and know that your life is important. Times are difficult but these days will pass. We share what we have believing that it will matter. Use the food to nurture your body, use the blankets to stay warm. Be safe and know that the human spirit can overcome anything. Do not hold your head down for having a need to stay warm. Someday please do the same when you can. How you do it, where and when, your heart will tell you."
The family had regularly seen homeless people living in a park nearby, and knew that their belongings would better serve those who were sleeping outside in the cold and rain.
"This park, where we left the belongings, we have seen homeless people at."
The wife had a favorite green coat which she regularly wore, but on this day, she decided to put it in the donation box, because she knew the hood on her jacket could help shelter one of the homeless from the rain.
"I noticed that my wife had put into one of the boxes her favorite green coat. I asked if she was sure about it, and she replied that it had a hood. Her answer told me why it is I love her. She liked the coat, but knew the hood could shelter the rain."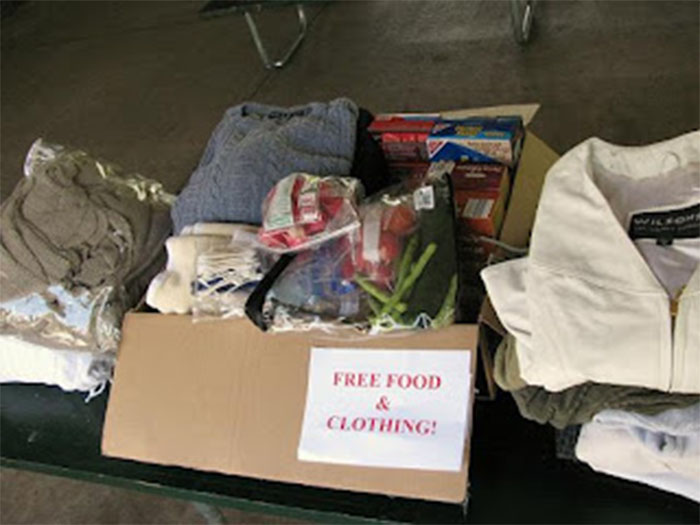 "Who knows where these gifts of compassion will go. How many uses can a blanket serve other than what it was designed to do. We never go back and see what happens. The right things will find the right people and that is all that counts."
"On the way my wife started to cry. When I asked why, she said because some things felt so right."
You are Loved.
Related Compassion:
Kind Man Gave His New Shoes, Clothes, Water And Money To Homeless Man In Parking Lot
He Befriended This Homeless Man, Got Him Lunch, A Shower, New Clothes And A Job
Kind Neighbors Painted And Remodeled A Lonely 72-Yr-Old Woman's Home
View this post on Instagram