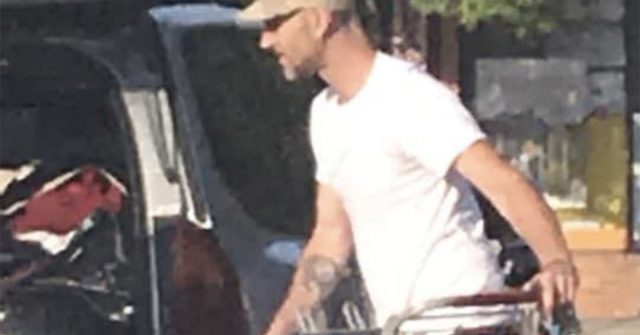 While out shopping with her daughter, a woman saw a kind man in the parking lot give his shoes, socks, and some new clothes and water to a struggling homeless man.
Judy Boothe was out shopping with her daughter, and while they were still in their car in the parking lot, they noticed a man begin talking to a homeless man.
"I have no idea who you are but today I sat and watched you for about 15 minutes help a homeless man," Judy shared in a post online.
The kind man took off his brand new sneakers and socks and gave them to the homeless man. He helped the homeless man to take off his worn shoes and socks, and then gently cleaned the homeless man's feet with a baby wipe, and helped put the new socks and shoes on him.
"I watched you give him your sneakers, which looked brand new, and then you took off your socks and stood there barefoot while you took his socks off him, which had a huge hole, and then you wiped his foot with a baby wipe you had in your car. You put the socks and sneakers on him."



The kind man also brought out a new shirt, a pair of shorts, some water and some money that he had in his car for the homeless man.
"You helped him take off his shirt and you put a shirt on him that you had in your car, and then gave him a pair of shorts you had along with bottles of water and money. All the while people walked right past you staring. You had no idea anyone was watching. You did it out of the goodness of your heart."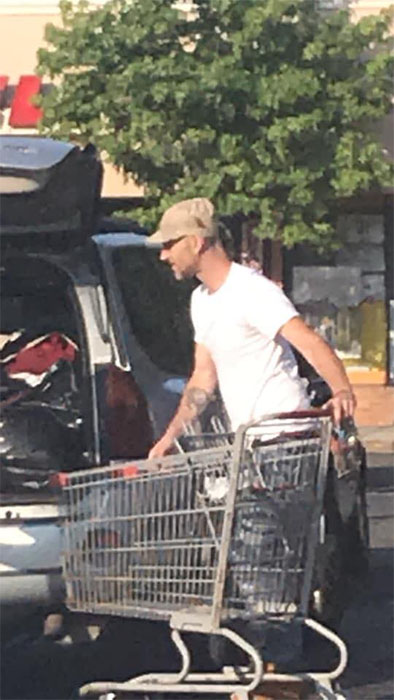 Judy and her daughter sat in their car for 15 minutes watching how lovingly this man helped the homeless person, both feeling a deep sense of heartfelt gratitude.
"I hope that somehow, someway this post finds you so you know that my daughter and I think you are one amazing, good hearted selfless person. You are what a man should be. No good deed goes unnoticed💛 keep being you.
*please share *"



Thousands of hearts online have appreciated the love and kindness the man showed the homeless person in the parking lot.
"What a wonderful world it would be if there were more people like this gentleman," commented Ann P.
"Thank you for sharing this amazing act of kindness. God bless this man for caring enough to help the less fortunate. What a world we would have if everyone gave a little back to others. It's a reminder that this could be anyone of us the way things are going globally…please be kind to one another.." wrote Jan M.
"Wish we had more people like this. My sister was one of them. She bought socks & boots for an old man & she also put the socks on his cold wet feet," shared Nadine R.
"Made me cry… This is a beautiful story about a beautiful soul and what we need more of ♥️♥️♥️♥️" commented Laura D.
You are Loved.
Related Stories:
After Seeing Cold Homeless Without Shoes Or Blankets, Kind Man Orders Them Amazon Deliveries
A Kind Man Gave This Hurting Homeless Person The 'Shoes Off His Feet'
After Seeing A Homeless Person Walking Without Shoes, Kind 17-Yr-Old Collects And Donates 30,000 Pairs
Kind Young Man Stopped His Car To Give A Homeless Man A Pair Of Nice Shoes And Some Clothes
Subscribe for free to Understanding Compassion on YouTube and help us make the world a kinder place.
View this post on Instagram