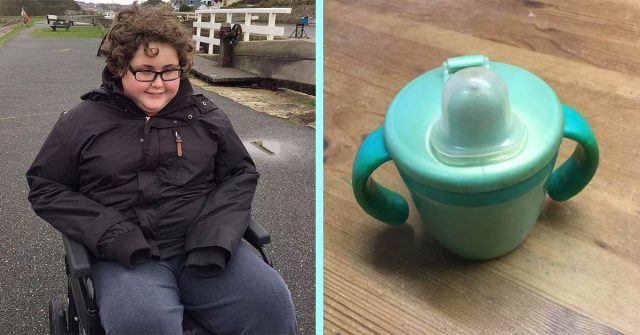 When the father of a boy with nonverbal autism asked for help finding a special type of cup; the only one his son would drink from since he was a toddler, a kind company created a lifetime supply for them.
14-year-old Ben Carter of Devon, England, has a favorite cup that he has been drinking from all of his life. His parents first began using the cup when Ben was just 2-years-old, and to Ben, it has become a function of his daily life.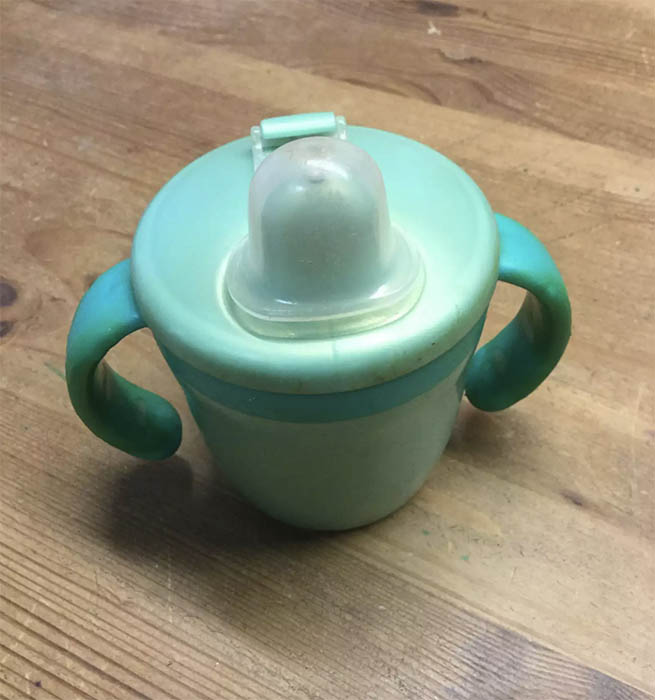 Ben has autism, is nonverbal and has "very limited understanding". He is able to recognize his blue cup as what he drinks from, and he is unable to drink from anything else. He is so attached to using this particular cup that he's had to be hospitalized at times due to dehydration when the cup was not available for him to drink from.
"Ben is 14 and has severe autism, he's nonverbal and has very limited understanding," Ben's father, Marc Carter, shared in a post online. "Since the age of 2 he has drank exclusively from a little blue Tommee Tippee two handled cup."
"It is a bodily function to Ben: it is not a pleasure. It is purely a function."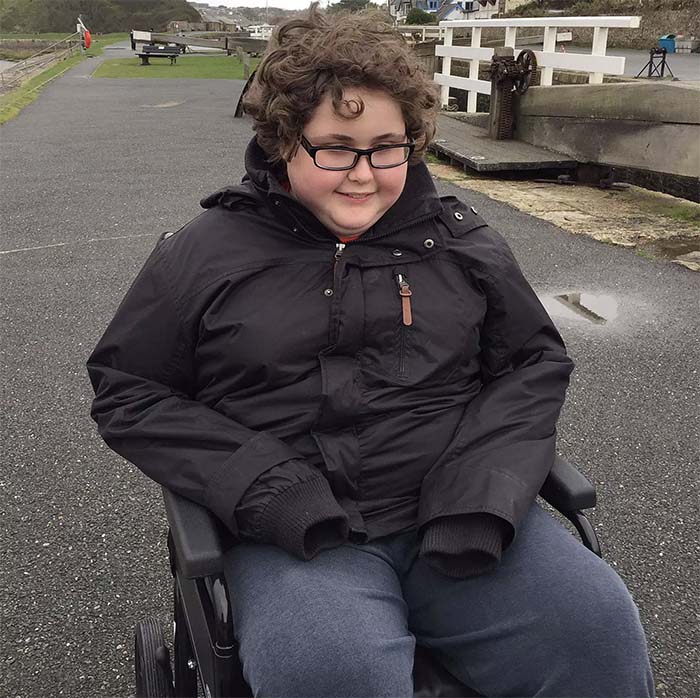 "Fortunately about 3 years ago we managed to replace this very old and disintegrating cup with a newer one; cup part first, lid a few weeks later. He was suspicious but we survived. No big deal right? We can just get something else! At that age he should be drinking out of a glass! You'd think eh. Ben hasn't drank at school since the age of 5, he doesn't drink outside of the house so we can't go anywhere. People say he will drink when he's thirsty, but two emergency trips to the A&E [hospital] with severe dehydration say otherwise."
The blue Tommee Tippee two handled cups which Ben could drink from had been discontinued, and Ben's parents were worried about what they would do when the cup finally fell apart. They put out a call for help online, asking parents to please check and see if they happened to have one of these older cups that they could share with them.
"These cups are not made anymore, the replacements are all new and fancy, we've tried them. Maybe you have one stuck at the back of a cupboard? It can be used, that's fine, the one he has doesn't have long left. In all honesty we are really worried what will happen if it falls apart completely. Can you help us? Please share this far and wide. We will happily pay for the cup and postage, and we would love more than one if we can find them."
Marc made numerous posts online, offering a reward if anyone could find this particular cup that they needed for Ben.
"Reward for cup like this! Son has severe #autism & would rather go to A&E dehydrated than use ANY other cup – color shape etc PLEASE SHARE."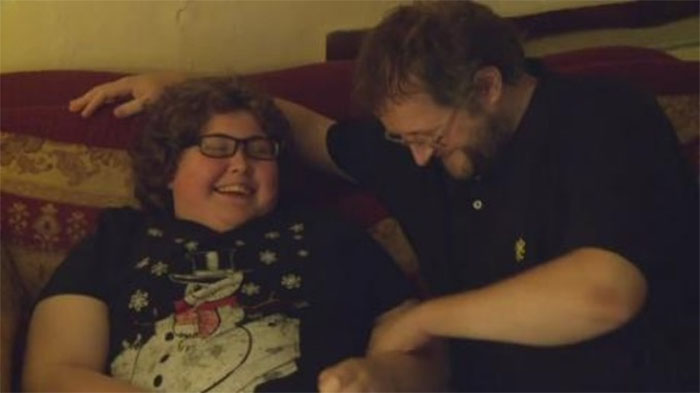 Multiple kind hearts from around the world found similar cups and offered them to Marc, and eventually his plea for help reached the manufacturer of the original cups. Tommee Tippee sent its staff in the U.S., France, Australia and Hong Kong on a search to find the cup's original mould design.
"Our factory team discovered that the tools to make the original cups were still stored away and, crucially, they were in a usable condition," the company shared in a post online. "Starting the production of a cup that hasn't been manufactured for almost two decades isn't a straightforward process, but we're thrilled to confirm that we are able to do it. We are able to start production on a run of the original cup, ensuring that Ben has a lifetime supply and that his family won't ever have to worry about finding another cup."
Just to help Ben, Tommee Tippee refitted their machines to be able to create the discontinued cup, and created and gave him 500 brand new ones; a lifetime supply.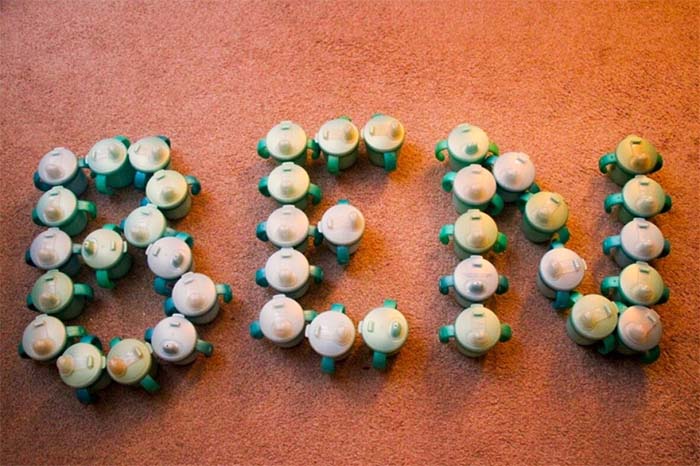 Ben's father was overwhelmed with gratitude.
"You've been incredible," Marc replied to the company. "I would not be happier if I won the lottery. Just knowing he has got these cups gives us peace of mind."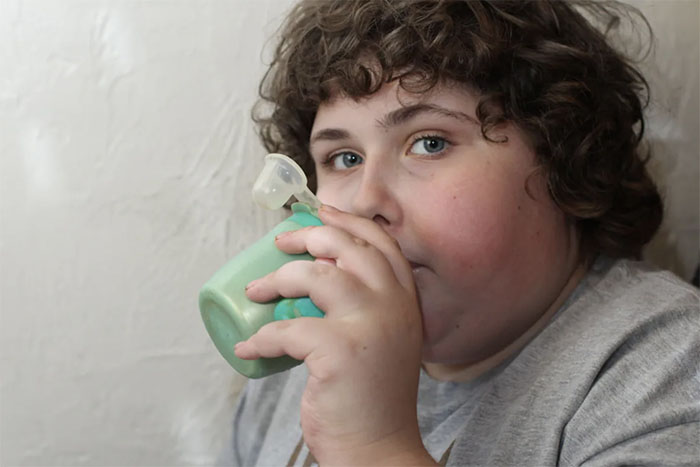 "It's amazing that so many people have replied… really sweet. It's just nice to know there are so many kind people out there."
You are Loved.
View this post on Instagram
Related Compassion:
Mother Eternally Grateful As Her Child With Autism, Who Refuses All Touch, Lays Down On His New Service Dog
Kind Cashier Spends 20 Minutes Opening Toy Display To Give Last Toy To Boy With Autism