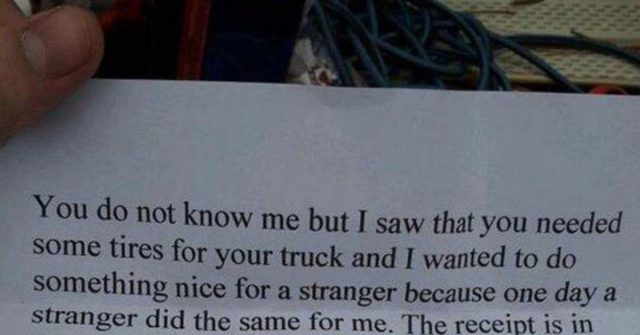 A truck owner found a note from a kind stranger explaining that they had purchased them four new tires to replace their worn ones.
The anonymous stranger had noticed the worn tires on the truck, and went to a local tire shop in North Carolina called Warehouse Tire & Battery Sales to purchase four new ones as an act of kindness. The note explained that in the past, another stranger had done something kind for them, and that they wanted to do something as well to pay it forward.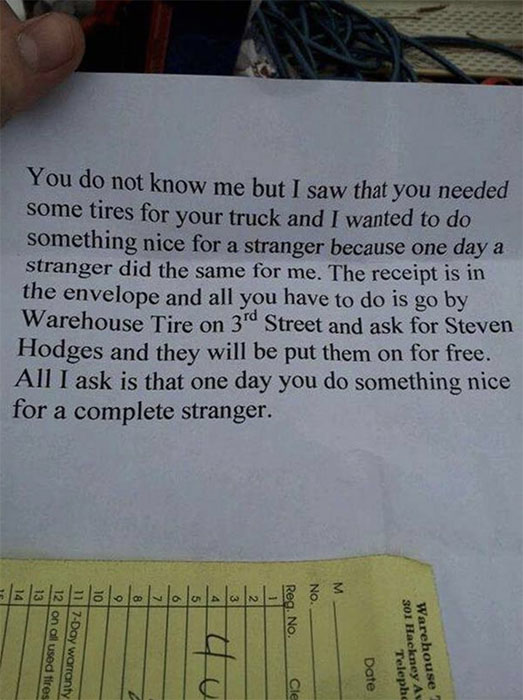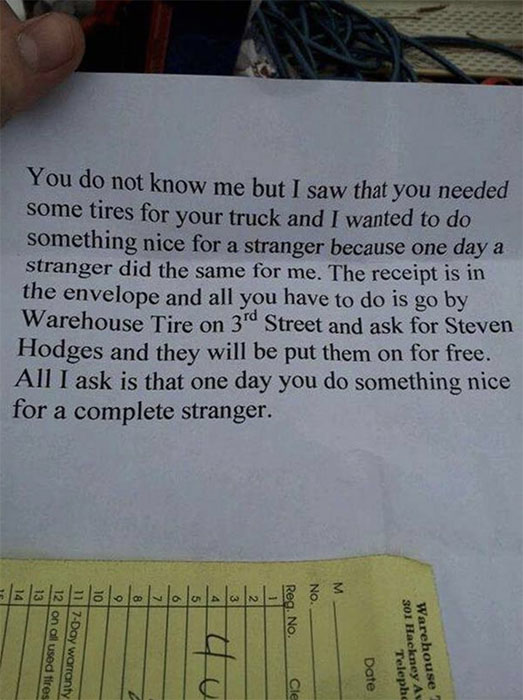 The note reads:
"You do not know me but I saw that you needed some tires for your truck and I wanted to do something nice for a stranger because one day a stranger did something nice for me. The receipt is in the envelope and all you have to do is go by Warehouse Tire on 3rd Street and ask for Steven Hodges and they will be put on for free. All I ask is that one day you do something nice for a complete stranger."
The truck owner was deeply moved, and shared a photo of the note on reddit. Thousands of hearts online were moved as well.
"This is going to create a trail of random good deeds that will continue till the end of time," wrote one grateful heart.
Some also shared kindnesses they have received or seen.
One shared how when it was raining, they had left their car window rolled down, and an unknown neighbor in their neighborhood had put a plastic trash bag over the open window so that their car seats didn't get wet.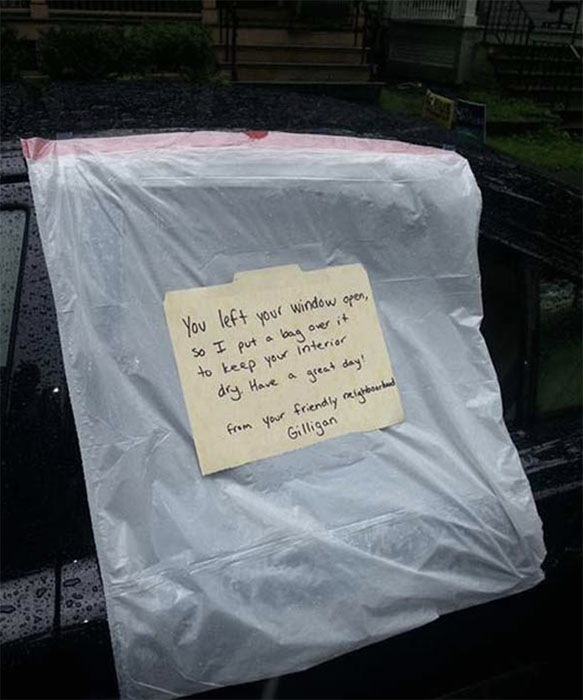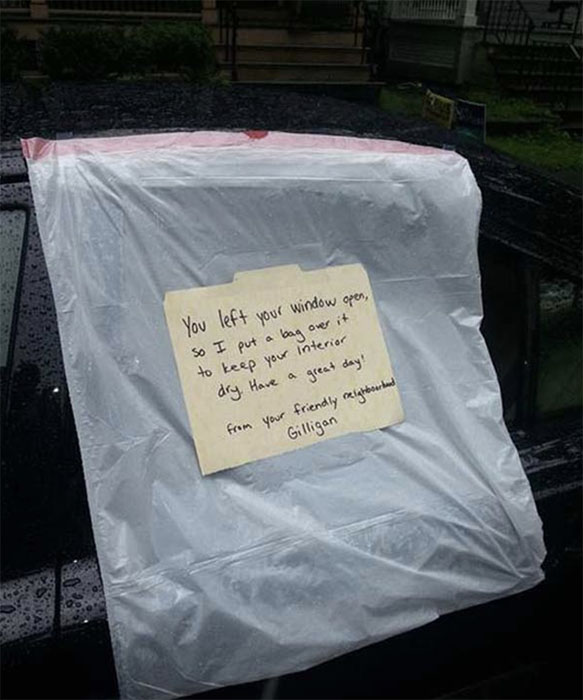 The manilla folder on the open window read:
"You left your window open, so I put a bag over it to keep your interior dry. Have a great day! from your friendly neighborhood Gilligan."
Another gentle heart shared how during the rain when they had left their sunroof open, a kind stranger gave up their orange umbrella to keep her car from being flooded.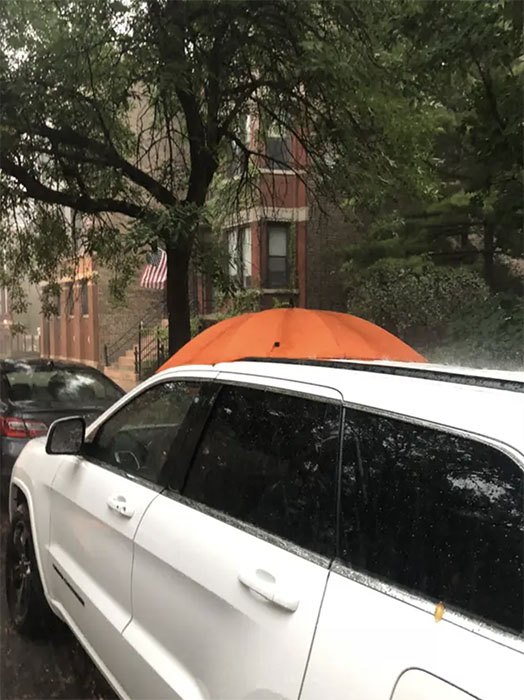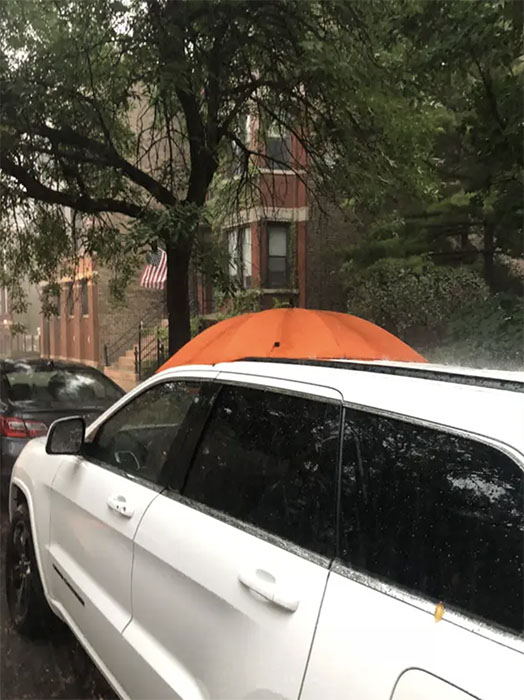 Beautiful hearts are everywhere.
You are Loved.
More Compassion:
Kind Restaurant Manager Came Outside And Fixed A Flat Tire For 96-Yr-Old Veteran
Stranger Sees Woman In Car With Very Worn Tires, Pays $535 And Buys Her New Ones
Kind Man Spent 30 Years Shining Shoes To Raise More Than $200,000 For Children In Hospital