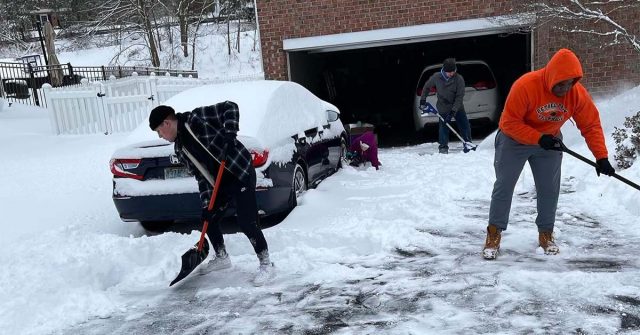 Rather than training in the snow, a kind football team decided to spend the day shoveling driveways and walkways for their elderly and disabled neighbors.
Bethel High School's football team had a practice scheduled, but after there was a good amount of snow in Pennsylvania, coach Brian DeLallo canceled practice and had a request for his players. He asked them that instead of coming to weight training, that they instead shovel the driveways of elderly or disabled neighbors, and that they don't accept any payment for it.
"Due to expected severe weather, Monday's weightlifting workout has been cancelled," Brian wrote in a post online. "Find an elderly or disabled neighbor and shovel their driveway. Don't accept any money – that's our Monday workout."
The players agreed, and more than 40 of them got together in groups with their snow shovels and found neighbors who could use some help. Teammate Colton Pfeuffer knocked on doors and asked people in the community if they could use some help with their sidewalks and driveways.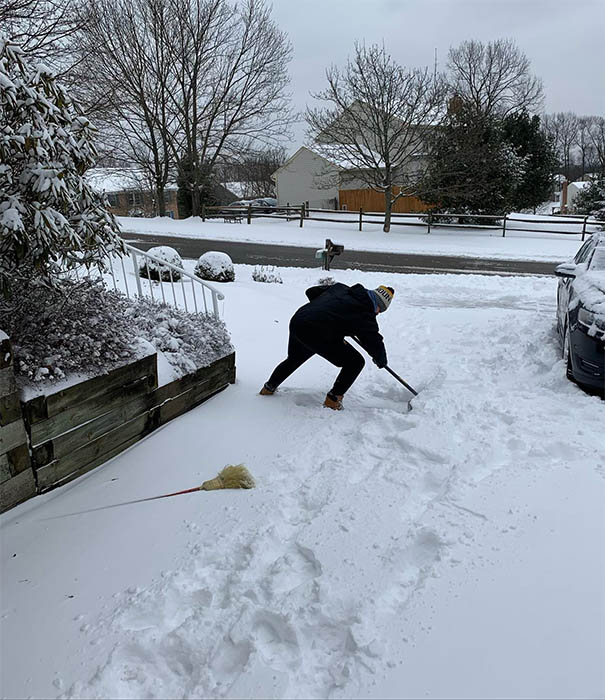 "She was excited," Colton said of one recipient of the team's kindness. "She asked, like, how much it was. We said it was free of cost, and she was all excited and thankful for it. It was just nice to see that."
"It was a fun way to spend the day," shared 16-year-old player David Shelpman. "We just kept going until we'd done six houses. We even skipped out on having lunch. It made me feel like I was a part of something bigger than myself."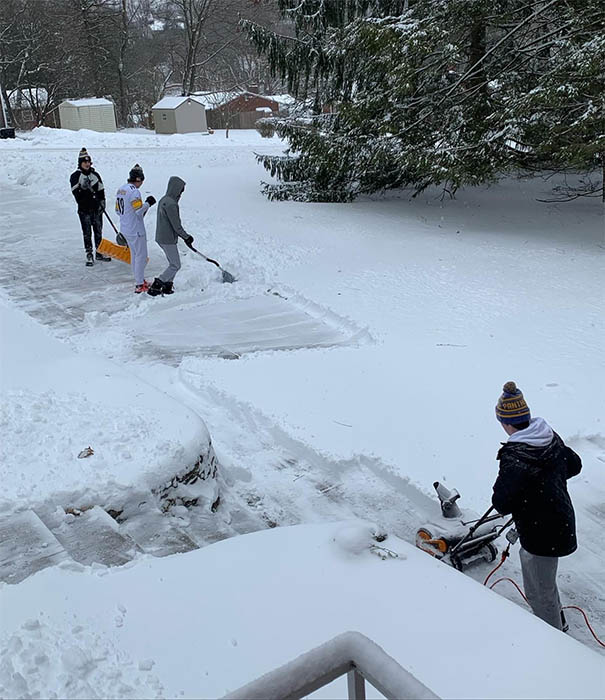 David shoveled with his 17-year-old teammate Aidan Campbell, and together they spent around seven hours shoveling for those in need.
"It's genuinely a privilege to be able to hang out with your friends and have fun while at the same time making a big difference to someone who would love to shovel their driveway but can't for whatever reason," Aidan said.
"It's nice getting out here and helping the community," said another teammate, Braedon Del Duca.
Coach Delallo said that helping their neighbors is a tradition of the Bethel High School football team, and that the previous coach had guided players in the same way.
"It's about community, we talk about in our program all the time, so this is another chance we have to go out and interact with our community in a positive way and show them that they're important to us," Delallo said.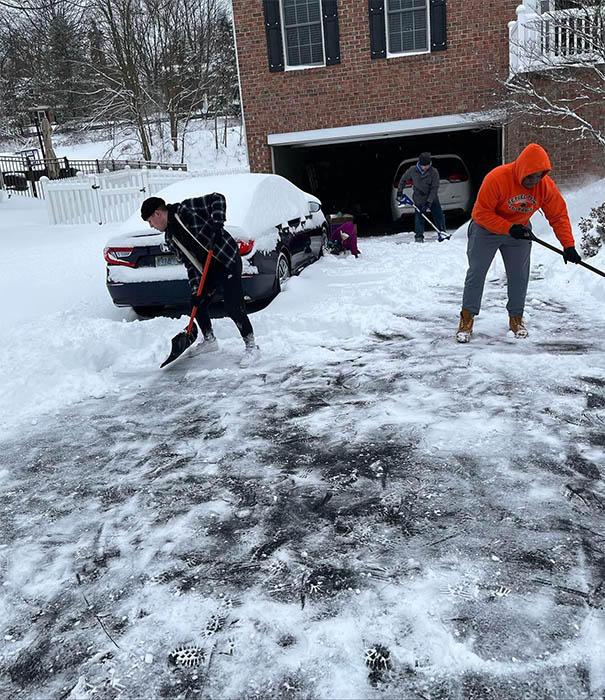 "This was a good way to kind of get them face to face with their neighbors, doing something that gives back to a community that is so supportive of our program. It's really nice to be able to do that."
Robert Klein was one of the happy elderly residents who enjoyed having a clean driveway.
"I have lived in Bethel Park for more than 40 years now and acts of kindness like this are exactly why I have stayed for as long as I have, and why I will never leave," he said. "These young men have no idea how much something like this means to me, and it makes me so proud to live here."
You are Loved.
View this post on Instagram
See Also:
Kind High School Students Shoveled Woman's Driveway At 4:30 AM So She Could Make It To Her Dialysis Treatment
Proud Dad Moment: His Kind Sons Asked Him To Stop Car So They Could Help Man In Wheelchair Shovel His Sidewalk
Kind Man Pulled Over And Began Shoveling Sidewalk For Man In Wheelchair Who Could Not Cross Snowbank