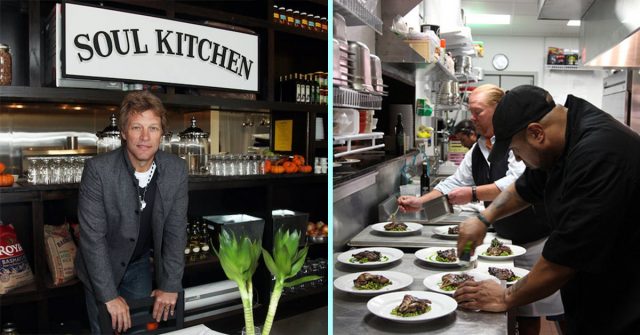 "All are welcome at our table" is the motto for Jon Bon Jovi's charity restaurant Soul Kitchen, where rich and poor alike can dine together in a safe and loving environment and enjoy quality organic meals.
Together with his wife Dorothea, the Bon Jovi's wanted to help people who are living in poverty in their community by opening a restaurant that has no prices. Guests pay whatever they can for a meal, usually $10 or $20 for themselves or more if they want to help cover the costs of others. Those who cannot afford a donation are able to volunteer for an hour; cooking, washing dishes, busing tables or waitressing, and then they receive a high quality three-course meal.
Jon explained that diners can, "pay it forward for not only your meal, but someone else's meal."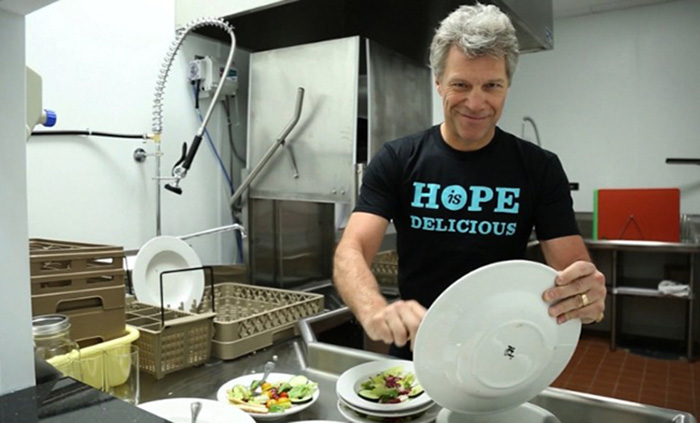 When asked what inspired the mega-star singer to open such a compassionate and unique establishment, Jon said, "One in six people in America are suffering at night and going to bed hungry, and one in five families live at or below the poverty line."
The restaurant was built to provide a judgment-free space where the hungry can come to get a warm meal, and where community members can contribute by dining together and getting to know them. When you are seated, you may not know the person eating across from you, but diners are encouraged to introduce themselves to each other and to build relationships with their neighbors.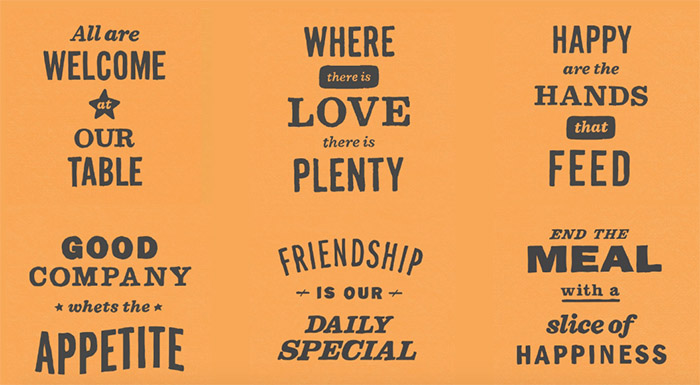 "Everybody feels like part of a community. This is something that serves to feed not only somebody's belly, but their dignity, their mind, their happiness," chef Mario Batali said.
Much of the organic produce used in the meals comes from the Soul Kitchen's own garden and farm: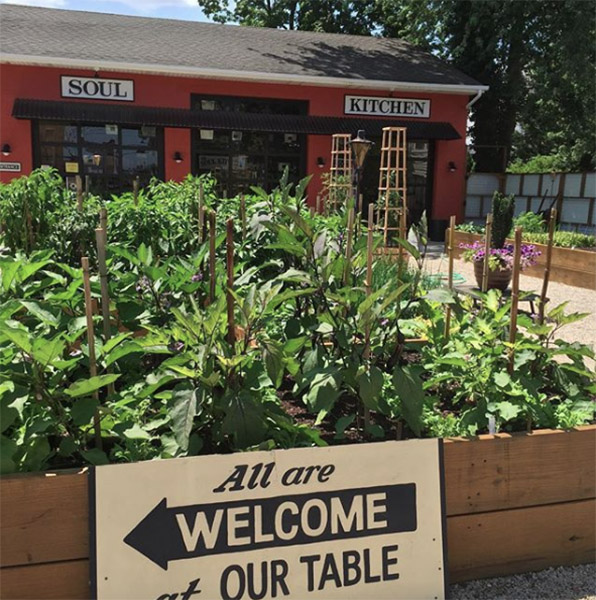 The success of Jon Bon Jovi's Soul Kitchen in Red Bank, New Jersey, having served more than 100,000 meals to those in need, prompted him to start another. His second restaurant now thrives in Toms River, N.J.
"This location being even larger, we are going to have an even greater impact on the community of Toms River," Jon Bon Jovi told guests at a press conference. "Our mission has always been to affect positive change and address the issues of hunger and homelessness. We are expanding our mission with a network of partners and resources to meet the needs of the community of Toms River."
Bon Jovi's compassionate restaurant has offered free meals without the need to volunteer on many occasions. During recent hurricanes when many became refugees, those affected could come in for free meals. During recent government shutdowns, when Federal workers were forced to go weeks to months without pay, Bon Jovi's Soul Kitchen provided free meals for furloughed Federal workers and for their families.
With more than 43,000,000 Americans living in poverty and more than 500,000 Americans being homeless, Bon Jovi's compassionate Soul Kitchen is a light of hope for those who experience hunger. Let's hope for their continued success, and that many others will be inspired to open restaurants which put helping their neighbors above profits.
You are Loved.
See Also: Would You Pay A Little Extra For Lunch To Feed A Homeless Person?