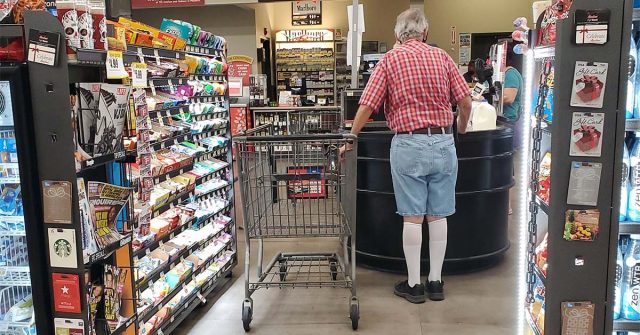 When an elderly man was shopping and realized that he had forgotten his wallet, a kind stranger behind him took care of his bill.
Danny Pineda was shopping at a grocery store in Arizona, and as he was waiting in a checkout line, an older gentleman seemed to not notice him and stepped in front of him in line.
"I was waiting in line to pay for my groceries while maintaining my distance [between the next person] when this man cut in front of me. He didn't appear to notice me," Danny shared in a post online.
Danny gave him the benefit of the doubt and was patient and kind, letting the older man go in front of him without saying anything. The elderly man only had a few items, and after the cashier had scanned them, the older gentleman suddenly realized that he did not bring his wallet with him.
"I didn't say anything [and] maintained my distance. When it was time for him to pay, he reached in his back pocket and pulled out a small note pad. He forget his wallet. He looked a bit disappointed and embarrassed."
When Danny realized what had happened, he stepped forward and told the cashier that he would pay for the older man's groceries. The elderly man was deeply grateful.
"I stepped up and told the cashier I would take care of his groceries (which consisted of Milk and Chocolate Chip Cookies). He was more than grateful. He thanked me and off he went."
The cashier had noticed how the elderly man had cut in front of him in line, and asked Danny why he would pay for his groceries after doing that.
"The cashier tells me, "He cut you off and you paid for his groceries.. Why??" I said, I hope that if one day my Dad forgets his wallet, someone will step up and buy his Milk and Cookies."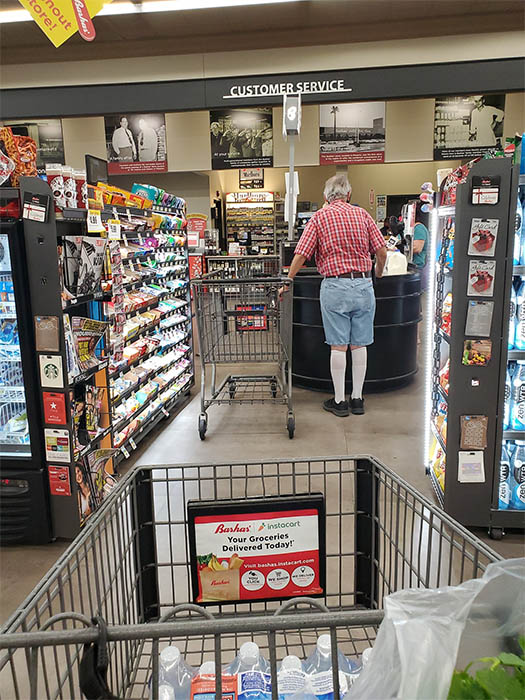 "With all the negativity going on in the world… I thought it would be nice to share this moment."
Hundreds of thousands of hearts online have appreciated the kindness and patience Danny showed to the elderly man.
"Our world needs lots more of this. Thank you," commented Christy W.
"That was so nice… my dad forgets his wallet all the time and he comes all the way back to get it," shared Diane A.
"Recently I was at a local store, [left] my wallet at home and my pocket was 42 cents short. I was going to put something back when the nice lady behind me covered it. I couldn't thank her enough. It was only 42 cents, but that's not the point, the point is, it was a very, totally selfless act of kindness. I pay it forward whenever I can," wrote John S.
You are Loved.
Related Compassion:
Kind Man Stepped Forward And Paid Student's Airline Bag Fee So She Didn't Miss Flight
Kind Cashier Was Gentle And Patient With Elderly Woman Who Needed To Pay With Spare Change
Kind Woman Stepped Forward And Paid For Elderly Man's Medicine After He Considered Getting Less
View this post on Instagram