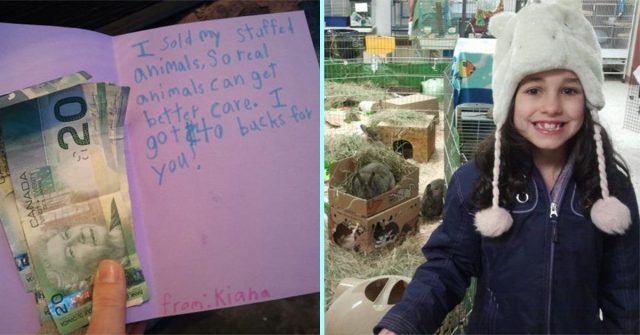 When a kind young girl asked her mother if she could sell her own stuffed animals and then donate the money to their local shelter, her mother's reply was; 'Of course!'
Brianne Jones was so proud of her daughter's compassionate heart that she shared a few photos of their experience.
"My daughter asked me if she could sell her stuffed animals and donate the money to our local SPCA," Brianne wrote. "Of course I let her."




Her daughter, Kiana, was able to exchange her stuffed animals for $40 Canadian, and then she wrote a card for their local Society for the Prevention of Cruelty to Animals (SPCA) in Vancouver, B.C., and put the donation inside.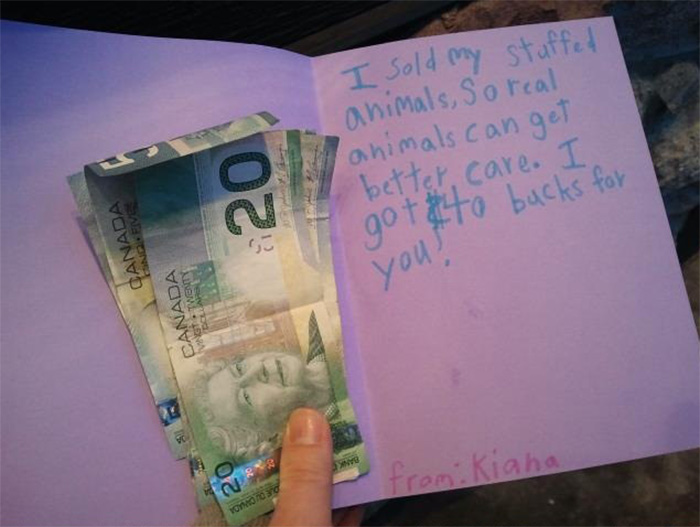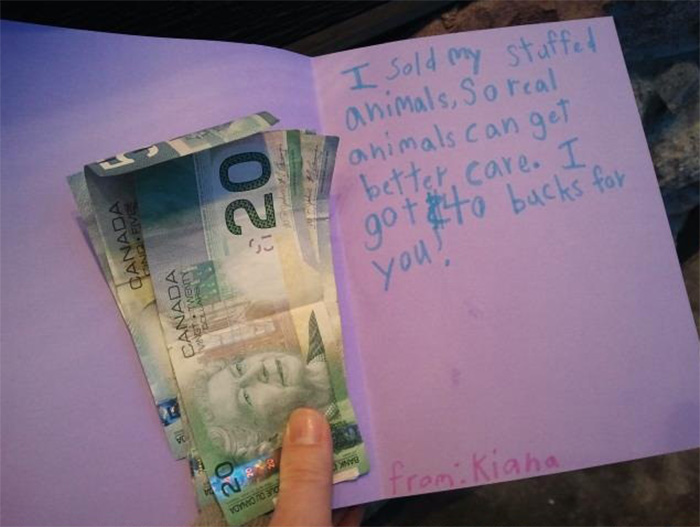 The card reads:
"I sold my stuffed animals, so real animals can get better care. I got $40 bucks for you! From: Kiana"
Brianne took a photo of Kiana at the SPCA next to some of her favorite little furry friends, and she has a great big smile on her face.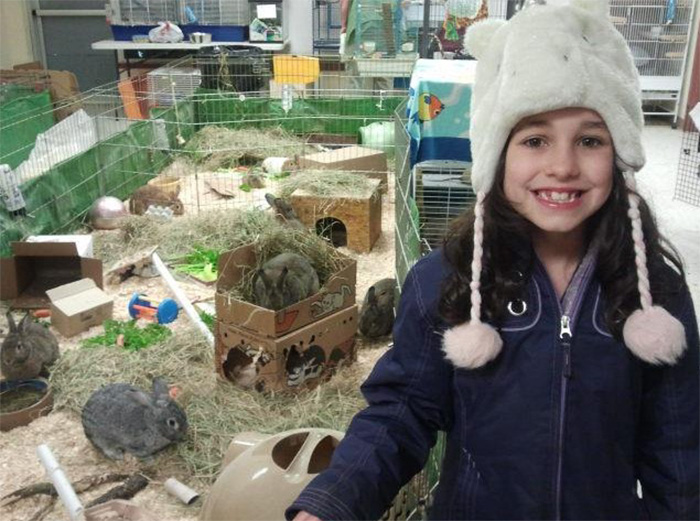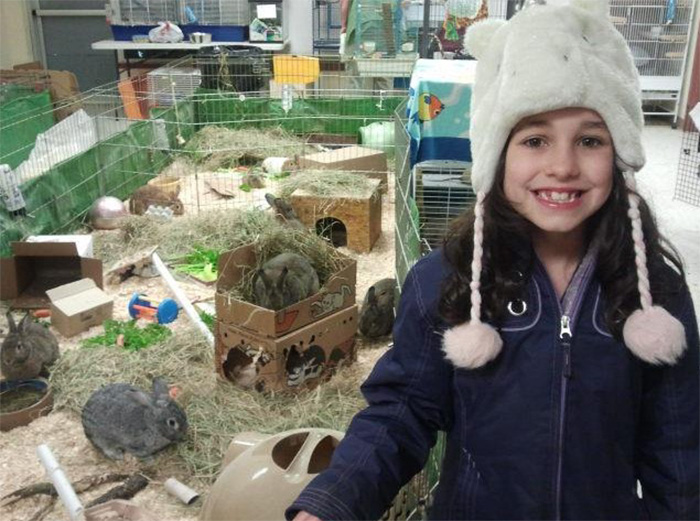 Many hearts were warmed after seeing the kindness of little Kiana. Some were even moved to tears:
"Your daughter is a great human being," wrote omgbrbicecreamtruck.
"daw, that made me tear up! what a great little girl!" said t3heel3.
"What a sweet act from a sweet lil lady….you have a blessed heart," commented another.
"Not gonna lie, as a 21 year old male this actually made me tear up," said a young man.
"This is Canada." shared inthemorning225.
"The world needs more people like this," wrote Qbert.
Kiana's mother replied by explaining that this wasn't the first time her daughter had donated to help a good cause. For her birthday, she donated the money she received from her relatives to a conservation organization called Earth Rangers, who works to educate children and their families about biodiversity. They inspire children to adopt sustainable behaviors and empower them to become directly involved in protecting animals and their habitats. What a great idea!
"She also donated her birthday money to Earth Rangers for endangered animals," Brianne wrote. "She really wants to save all the animals. She has a good heart."
Children from all around British Columbia began donating whatever amount they had to the B.C. SPCA, giving their birthday money in order to help protect and provide for mistreated animals.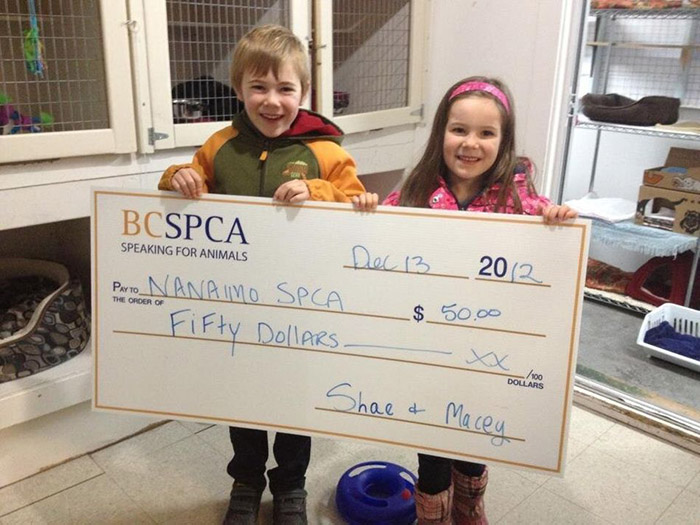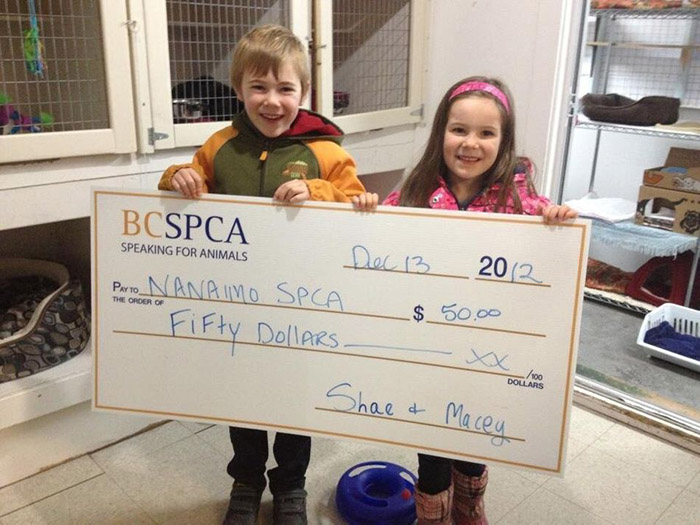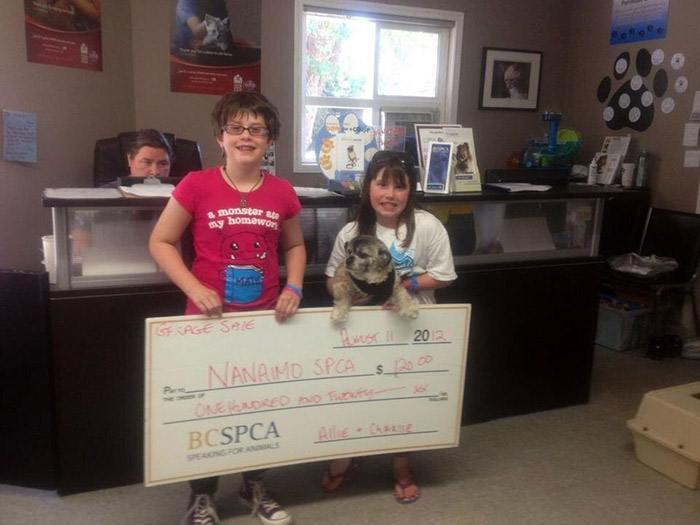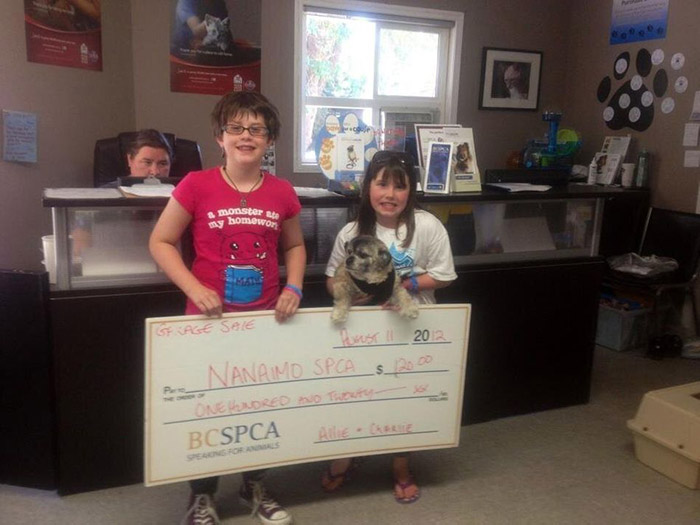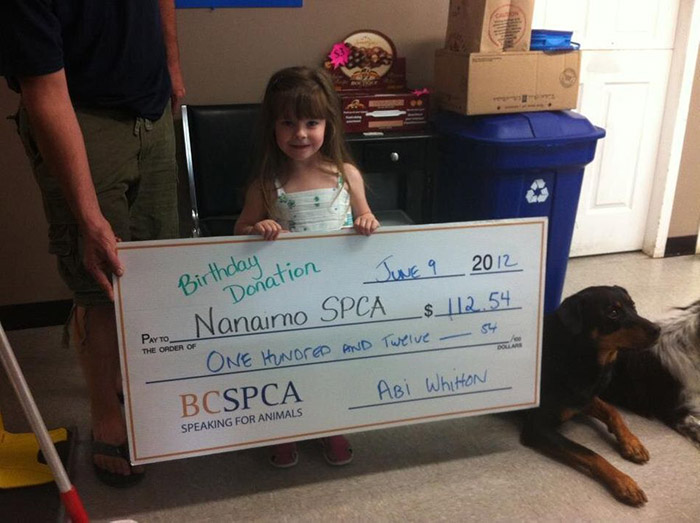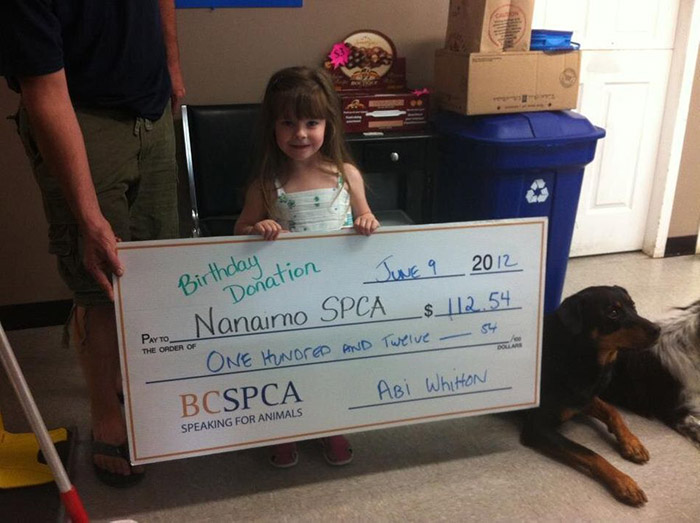 Some children even held their own fundraisers to help protect animals by opening their own lemonade stands.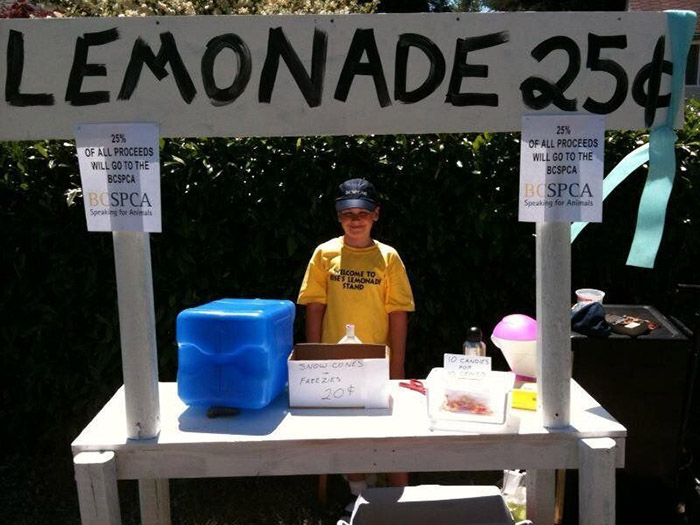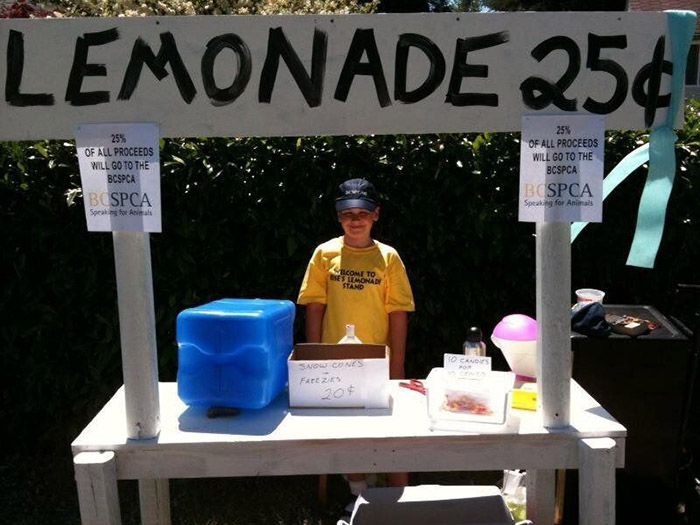 Kiana's kind and caring heart was willing to sell her treasured stuffed animals, something that a young girl holds very dearly, in order to make a better life for real animals that have had difficult lives. That is pure love.
You are Loved.
Please share kindness with others: when we share stories and examples of compassion and kindness, we inspire and encourage others to be kind and compassionate in their daily lives, making the world a better place for everyone.
See Also: Kind 10-Yr-Old Makes Hand-Sewn Care Bags For Homeless Women; In 2 Years She's Given Out More Than 1,000