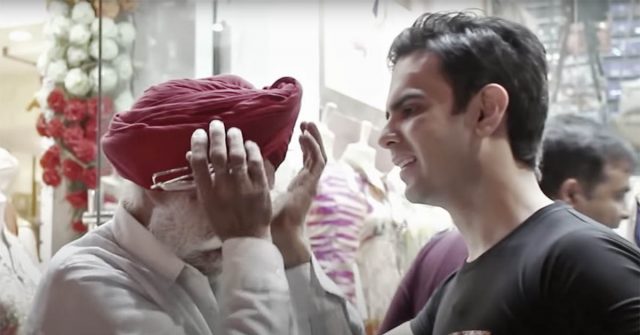 When a kind man learned that an older gentleman was selling items out of a duffel bag at a marketplace to get by, he decided to buy every item that the older man had brought to sell.
Varun Pruthi was shopping at Central Market in New Delhi when he spotted an older gentleman with a white beard selling a few items he had brought with him out of a duffel bag.
"How are you?" Varun asked the older gentleman.
"Everything is good," he said.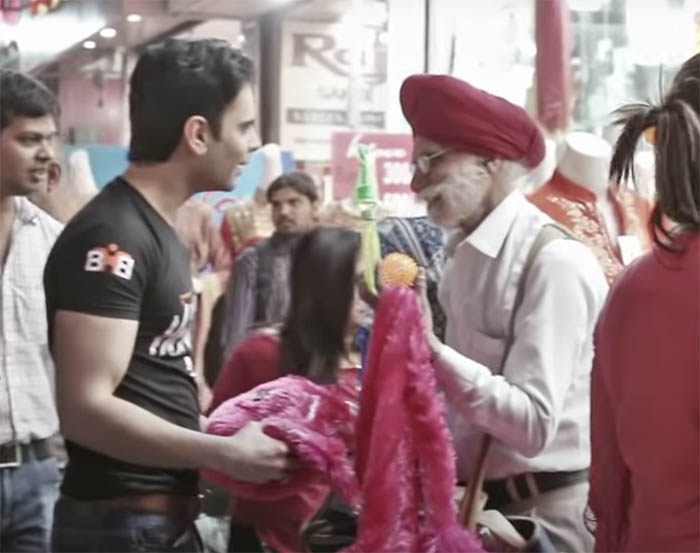 Varun asked the man his age, and told him that he respected how hard he worked even as a senior.
"Wow, even at this age you are fighting so hard," Varun said. "How many bags do you have?"
"Ten," the man replied.
"Please sell me all of the bags," Varun replied.



While Varun had no use for the older man's items for sale, he wanted to both show him kindness and to honor his work ethic.
The older man hurriedly brought the other bags out from his duffel and handed them to Varun, who after asked;
"What else do you have?"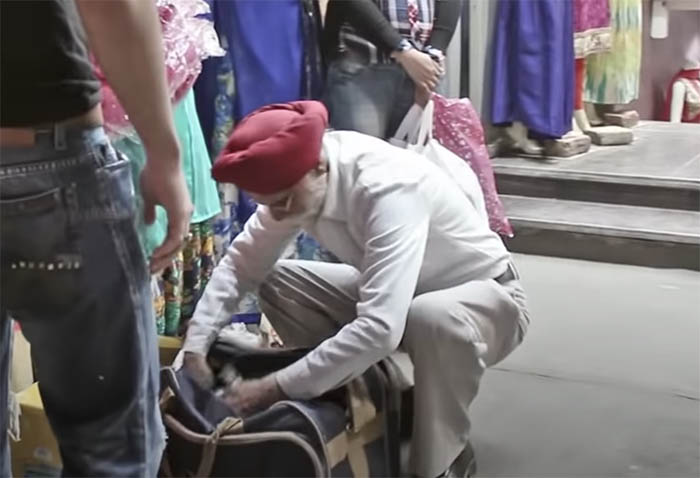 He had 24 other small items, all of which Varun then purchased.
"Do you come here every day?" Varun asked. "Yes," the man replied.
"Do you come from far?"
"25 to 30km."
"Has anyone ever bought everything all at once from you?" he asked.
"Today is the first time," the older gentleman replied, and then gave Varun a hug.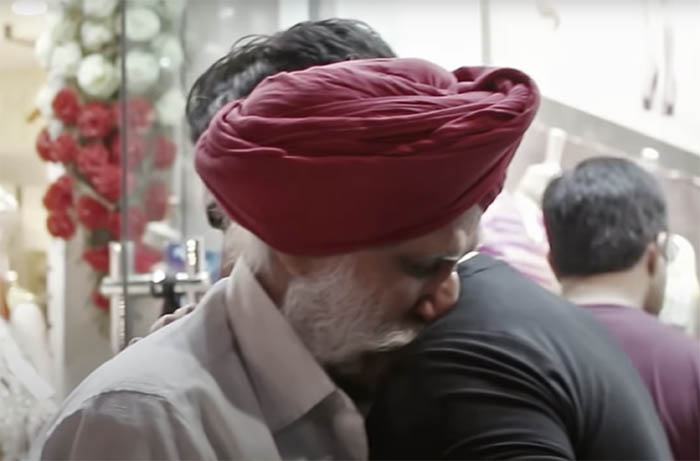 Varun told the man that his worth ethic inspired him, and he said that while many people who struggle often give up on life, that this gentleman was giving it his all. The older man was deeply grateful, and spoke with a soft and gentle voice as a few tears came to his eyes.
"It's just the love of all of you," the older man said as he wiped away the tears, "Thank you."
Watch this beautiful video of Varun buying everything from a senior street vendor:
Varun Pruthi is known for his generosity and random acts of kindness.
See more of his beautiful videos on YouTube here.
You are Loved.
Related Stories:
Kind Woman Raises Over $85k For 94-Yr-Old Tamale Street Vendor Who Struggled To Make Ends Meet
Kind Man Goes Around Buying Every Meal Available From Street Vendors And Gives Them All To The Homeless
He Helps Hundreds Of India's Poorest, And Shared A Video Showing The True Beauty Of Compassion
View this post on Instagram