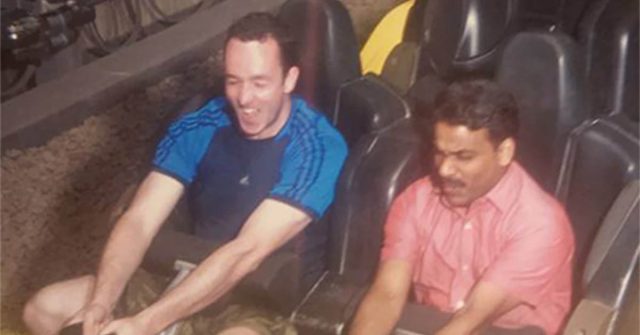 After learning that his taxi driver had never been to an amusement park before, a kind business traveler bought a ticket for him and together they had a wonderful time.
Liam Murphy was traveling on business to the United Arab Emirates, and he decided to use one of his free days to visit Ferrari World; a large indoor theme park which has the fastest roller coaster in the world, the Formula Rossa.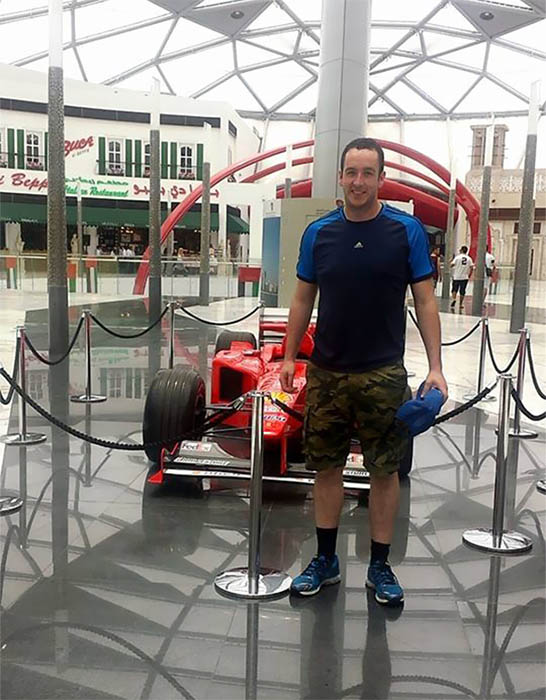 He booked a taxi to drive him from Dubai to Abu Dhabi, and during the two hour drive he learned that his taxi driver, Shakiha, had never been to an amusement park in his life. Shakiha was planning to wait in the car for four hours while Liam was at the amusement park, and then he would drive him back on his return journey later in the day.




"Every time he drops passengers off he stays in the car for the day," Liam said.
Rather than letting Shakiha stay in the car for the whole day while he was having a great time, he asked if he wanted him to join him at Ferrari World. After a bit of convicing, Shakiha agreed, and Liam bought an extra $61 entry ticket. The two of them then shared an enjoyable and hilarious time together.
"I felt sorry for him… I decided to bring him along…" Liam said.
Their first stop was the Formula Rossa, the fastest coaster in the world. It was also the first rollercoaster Shakiha had ever been on. The first one was a little intense, but by the second coaster, he began visibly having a good time.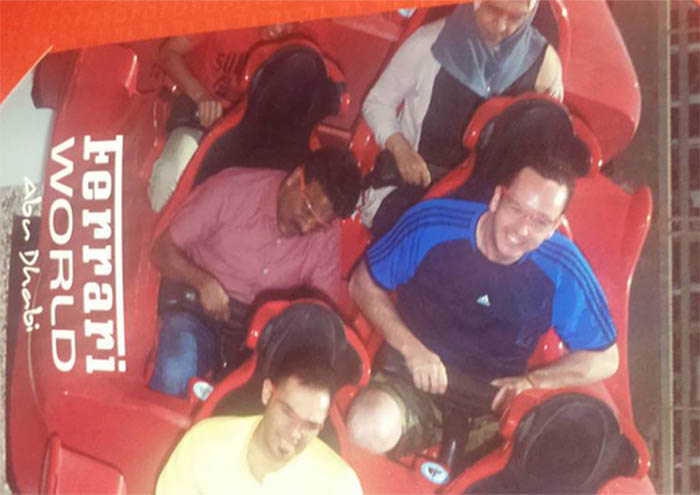 "When he was on his second roller coaster he started enjoying it, especially the sharp corners," Liam said. "This was quality entertainment."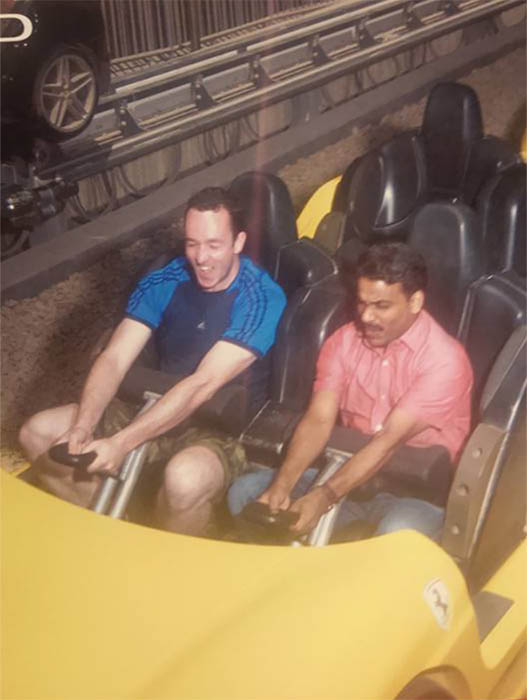 The two had a great time together, and Liam treated Shakiha to some pizza on their way home.
"I bought him some pizza on the way home," Liam shared.
By the end of the day, Shakiha was deeply grateful for the wonderful experience Liam had given him.
"I will pray for you, sir," Shakiha told Liam.
You are Loved.
Subscribe for free to Understanding Compassion on YouTube and help us make the world a kinder place.
Related Stories:
Uber Driver Earns College Degree After A Kind Passenger Paid Off Her $693 Tuition Financial Hold
This Kind Security Guard Makes Disney Dreams Come True For Children
Kind Dad Sold Business And Built Inclusive $51M Amusement Park For Disabled Daughter
View this post on Instagram