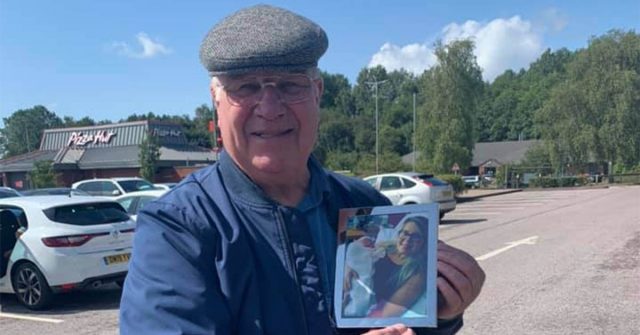 When a great-grandpa needed some help seeing a photo on his phone of his great-granddaughter, a kind stranger went above and beyond to make sure he was able to see her for the first time.
Serena Mansey was out running some errands when an elderly man asked her if she could help him figure out his phone.
"Today I was asked if I am any good with phones by an elderly man as he was trying to open a picture message that his granddaughter had sent," Serena shared in a post online.
Serena took a look at his phone and noticed that it was an older version which was unable to open picture messages.
"After putting Sienna in her pram, I took a look at his phone which was a really old Nokia. As he didn't have a smart phone I told him that he wouldn't be able to view it."




The photo was a first look at his newly born great-granddaughter, so the elderly man was distraught to hear that he wouldn't be able to see it.
"He was gutted and went on to tell me that it was a photo of his granddaughter and her new baby who he hadn't seen yet as they live in Buxton."
Rather than going on her way, Serena asked the great-grandpa to forward his message to her phone, and she would be able to open the photo for him.
"So, I forwarded the message to my phone and eventually managed to open the picture. He was so emotional seeing his great granddaughter for the first time and you could see his love for them both through his teary eyes."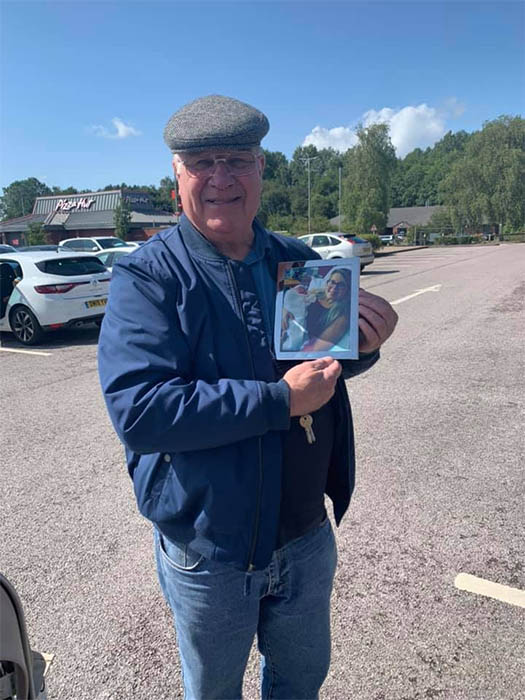 Filled with tears and joy, the man tried to offer Serena payment for helping him see his photo, but instead she decided to help him even more: she quickly went into the store and printed the photo, bought a frame for it to go in, and put it all together for the older gentleman.
"The man insisted on giving me £20 to treat my daughter to a toy as a thank you for helping him which I insisted I didn't want, but he was having none of it. So, I asked him to wait there and I went to boots and printed the photo for him and ended up buying a frame for it too."
"When I returned with the framed photo, he was so happy, literally overwhelmed," she shared.
"This just made my day to make someone so happy ❤️"
You are Loved.
Related Stories:
2 Kind Strangers Secretly Shoveled Walkway All Winter So Elderly Man Could Reach His Late Wife's Memorial
Kind Man Buys Woman's Groceries After Hearing Her Tell Daughter They Couldn't Afford To Eat That Night
Kind Woman Saw Struggling Family Eyeing Food So She Secretly Dropped Money Into Their Bag
Subscribe for free to Understanding Compassion on YouTube and help us make the world a kinder place.
View this post on Instagram