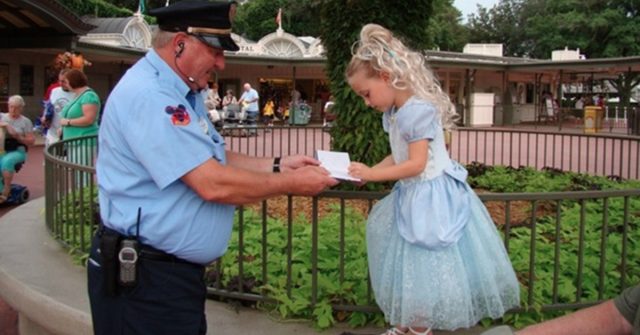 A day at Disney is a magical experience for just about anyone, and the grandmother of 5-year-old Alli Bunchuk caught a sweet and special moment that happened for her granddaughter.
Barbara Bunchuk was walking with little Alli, when one of the Disney security guards came up to her and asked for for her autograph.




"We started to walk in the park when the security guard stopped her and said, 'Excuse me, Princess, can I have your autograph?'" Barbara recalled. "She couldn't believe it. Throughout the day, she kept saying, 'I can't believe he thought I was a real princess.'"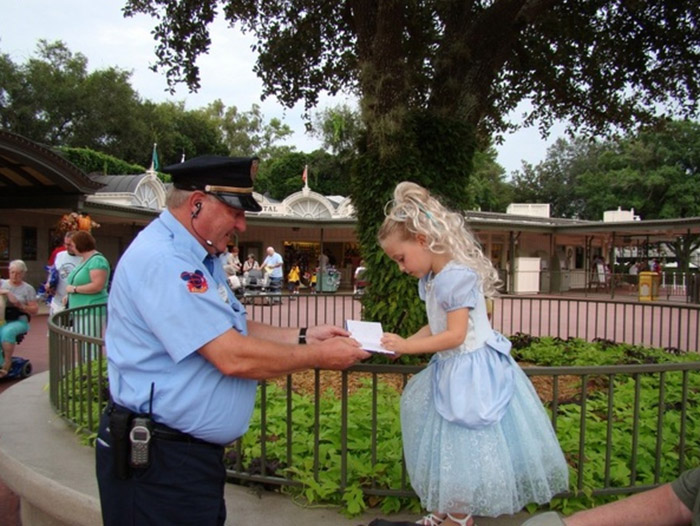 The experience brought joy to the heart of little Alli and also to her grandmother, so she shared her photo online with this story:
"Upon entering the Magic Kingdom, one of the security guards said to Alli, 'Excuse me Princess, can I have your autograph.' I could see that the book was filled with children's scribbles as the guard asked the same question of many little Princesses. Alli could not get over the fact that the guard thought she was a real princess."
The story was shared thousands of times online, as more than just Alli's grandmother was moved by this precious moment.
Barbara explained that Alli was "very much into the princesses and had to wear her princess dress."
When the Disney security guard came up to her, Barbara remembers that, "She kind of looked at all us like, is this guy kidding or what?" The whole family went along with the his act and "[the guard] was just gushing as if he believed she were a princess."




There were tons of "Awwww" comments online, along with one person who wrote; "We could learn a lot from this man, no matter how cheese or corny it might appear, you could make someone's day with just a couple words. :)"
The media later was able to find the kind security guard, Freddie Wieczorek, and he shared a little bit about his experience. In his 4 1/2 years at Disney, Freddie estimates that he's collected more than 1,400 signatures, some taking the shape of a smiley face, a heart or even just cute little scribbles from the youngest of children.
"Their face brightens up," Freddie explains of those moments when little princesses and pirates realize they're being mistaken for the real thing. "This is something so unbelievable for them. It gets them by surprise and they feel special."
"Every time I see a princess leaving from that signature or when I just tell them, 'You look so pretty,' I see them skipping. Then I know I just made their day. And the pirates, the same thing. When they 'Awwwr,' it's very special."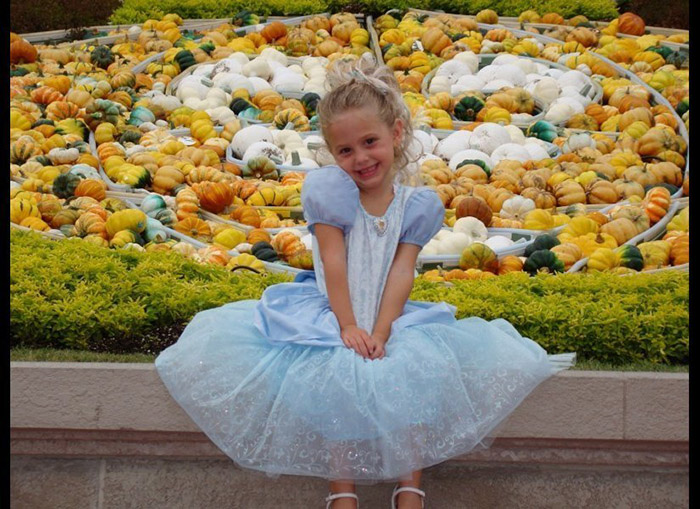 Freddie's kind heart and thoughtfulness goes beyond the regular Disney cheer and has children beaming with smiles for years to come.
"We'll be going again for sure," Alli's grandmother said.
Have you had a special experience when someone inspired your children/grandchildren, or you as a child?
Let us know in the comments.
You are Loved.
See Also: Kind Cashier Spends 20 Minutes Opening Toy Display To Give Last Toy To Boy With Autism