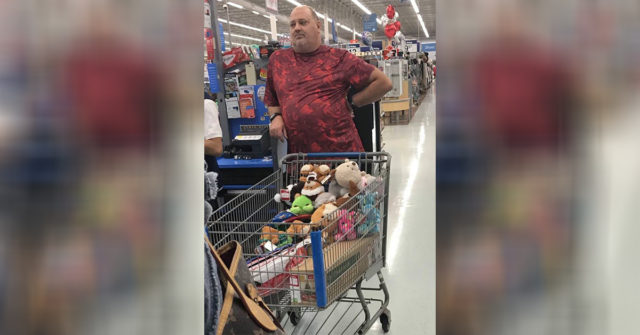 As the holidays near, we often get excited thinking about time off to relax, vacations and spending quality time with family. It is such a valuable time; the time spent with loved ones, and it isn't to be taken for granted.
Yet we often forget that there are those without families, those without some place loving to go, and those who are suffering from illnesses who are stuck away from home during the holidays.




It was in considering the situation of these lovable people who are struggling that one man decided to make a difference.
Erica Chellew was out shopping when she encountered a man in the line who had his cart full of stuffed animals. Curious, she asked him why, and his response was beautiful;
"I was at Walmart tonight and I saw this man with a cart full of stuffed animals. When I asked him why, my heart became full. He told me that every year he dresses up as Santa and walks the halls of the children's ER and delivers one to each child. This man deserves to be recognized."
Instead of just thinking about himself and his family during the holidays, this man has realized that there are many children who are hospital bound during the holidays, and who need love and support now more than ever in their lives.
His kindness surely brings many smiles and wonderful encouragement to these beloved little ones in the Emergency Room (ER).
If you're looking for a heart warming experience this holiday season, think of someone in your community who might be struggling and see if you can plant a few seeds of love in their heart. The warmth you bring could last the whole winter, and beyond.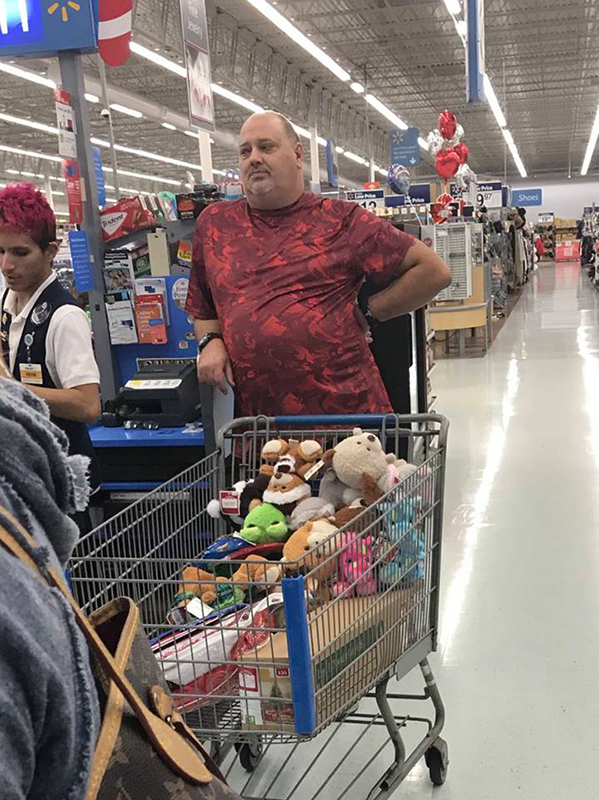 Showing Kindness Is Growing Kindness.
Please SHARE with your family and friends.
Much love.
Photo courtesy of Erica Chellew