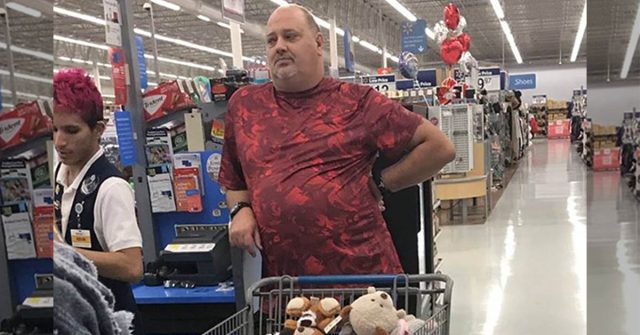 Erica Chellew was out shopping when she encountered a man in the line who had his cart filled with stuffed animals. Curious, she asked him why he was buying so many.
"I was at Walmart tonight and I saw this man with a cart full of stuffed animals. When I asked him why, my heart became full."
Erica learned that each year, the man in line dresses up as Santa Claus, and then visits a children's hospital and gives each child one of the stuffed animals.
"He told me that every year he dresses up as Santa and walks the halls of the children's ER and delivers one to each child. This man deserves to be recognized."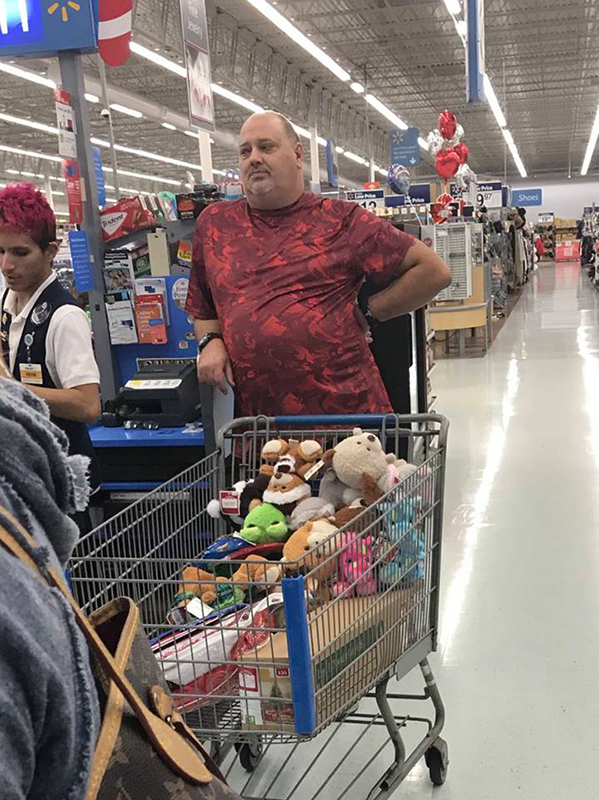 Thousands of hearts have appreciated the man's kindness for struggling children.
"This is beautiful. Thank you kind sir. The amount of children who don't have toys… and you come and brighten up their day. Much love for this man," commented Jodie E.
"Brought tears to my eyes. This act of kindness will stay with that child, the parents and staff forever. What a beautiful ripple effect this will cause. God bless you!" wrote Dana.
"There are angels everywhere but we don't see them, they're here to help people in distress and make them happy," wrote Juana R.
"7 years ago my middle son spent his first Christmas Eve in the emergency department and was admitted to the hospital. I was so heartbroken for my sick baby, to be missing Christmas with the rest of my family, and so full of worry and anxiety for my child. Christmas morning as I sat next to my child's hospital crib, in walks Santa with three gifts. I told him to give them to another child since a baby would never know the difference. He told me every child receives a gift no matter their age. You all have no idea how much that lifted ME up. Thank you sir, you are a good person and spreading so much love," shared Cassie V.
You are Loved.
See Also: Loving Dad Books 6 Flights On Christmas To Spend Time With His Flight Attendant Daughter