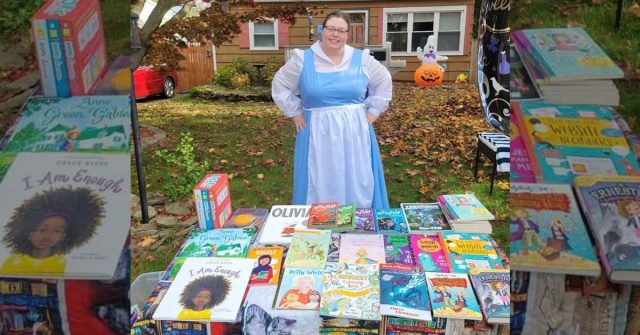 A kind woman is making Halloween a little healthier by giving inspiring books to children along with their candy.
Each year on Halloween, Rachel Murphy sets out a table filled with books for children and teenagers. Each trick-or-treater in her neighborhood in Glendora, New Jersey, is able to come by and pick up any book they like.
"Every Halloween I give out books for the neighborhood along with the candy and other goodies, and the teenagers are usually the ones who love it the most," Rachel shared in a post online.
Rachel didn't get as many trick-or-treaters as she did the previous year, so she was feeling a little discouraged, as she wanted to give out more books. But she later learned that several teenagers had been sharing how much they loved seeing what books she had to offer each year.
"Two nights ago when packing up feeling a little discouraged as I didn't get as many kids as I did last year, a family comes up to me and says, "We just got done talking to a pair of teenagers who were so excited about the books they got from you! They said it helped make their Halloween!"'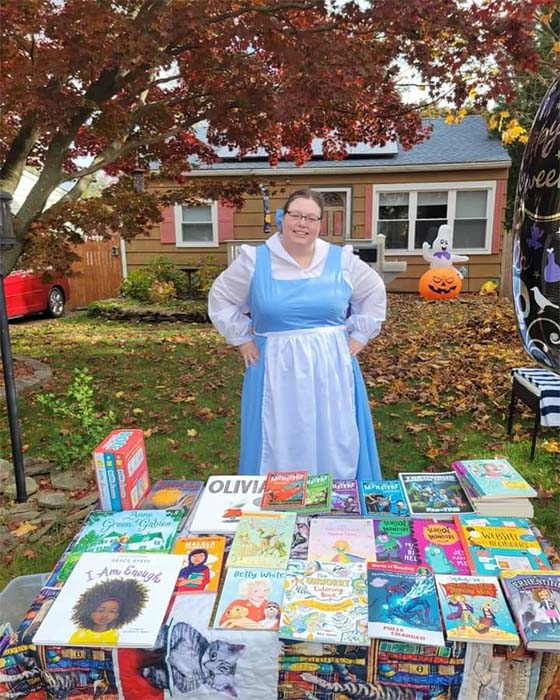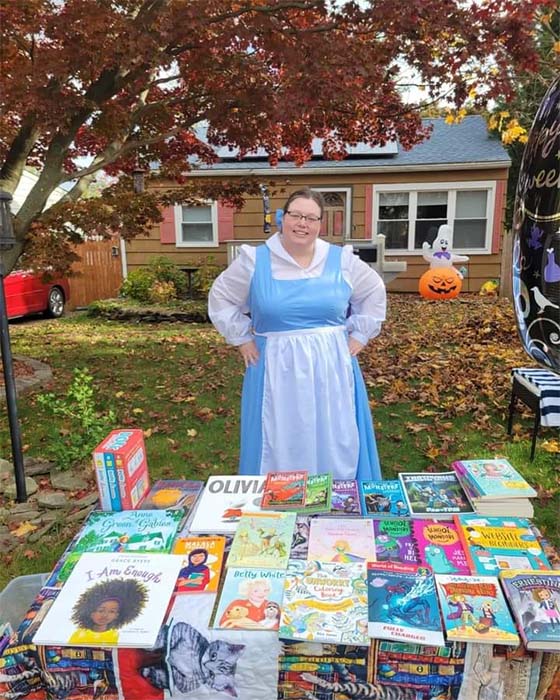 Hearing that her books were still inspiring young hearts, Rachel was deeply grateful.
"It made all the work worth it! I plan to continue with this tradition as long as I can!" she shared.
Thousands of gentle hearts online have loved Rachel's idea of giving out free books as well as candy during Halloween.
"This is amazing! You would've been my fav house as a kid too! I'm going to have to [use] this idea once we're moved and settled for next Halloween! Thank you for keeping kids reading!" commented Melissa O.
"I Love ❤️ this idea better than handing out candy! Keep up this good work ❤️?" wrote Dawn C.
"We raised our daughters around books. Both doctors, I firmly believe that early readers get a jump start on education. One is a vet, one has her PhD. I think they did well because they read well.
Thank you," shared Sarah C.
You are Loved.
View this post on Instagram
Related Compassion:
Kind Old Woman In Bookstore Tells Cashier To Put Young Man In Line's $400 Worth Of College Textbooks On Her Tab
Kind 6-Year-Old With Big Heart Made 500 Care Packages For Homeless People In Her Town
An Anonymous Spider-Man Is Feeding The Homeless At Night, Showing Us That Everyone Can Be A Hero