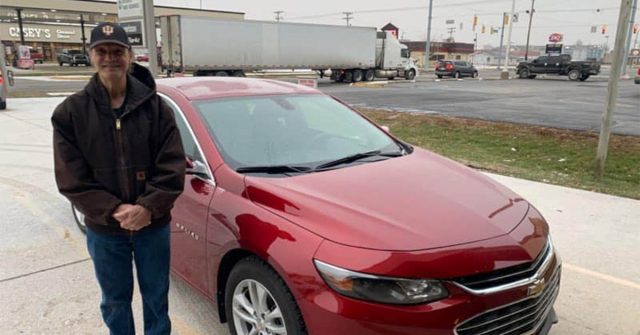 Kind neighbors came together and bought a new car for a man who had delivered them pizza for more than 30 years, always with a smile.
28-year-old Tanner Langley has seen the same pizza delivery man in Tipton, Indiana, since he was a child. The delivery man, Robert Peters, is known for always having a positive attitude and a smile on his face.
"The town of Tipton calls him Mr. Smiley," Tanner said. "He makes that impact on everybody and he's a very kindhearted individual."
Robert has worked for Pizza Hut for 31 years, but recently had a bit of trouble with his 28-year-old Oldsmobile. After some of his regulars learned about "Mr. Smiley's" situation, they wanted to help. Tanner let his neighbors know that the smiling man who always delivered them pizza needed a new car, and he setup a GoFundMe with the hopes of raising enough to help Robert.
Within just one week, word spread in the community and kind hearts donated and raised more than $18,000 for their beloved delivery driver. They then purchased Robert a Chevy Malibu, and were able to cover registration, insurance, taxes and had enough left over to give it to Robert as a thank you gift for his many years of serving them with a smile.
"Today, Robert received his new vehicle!" Tanner shared in a post online. "You will be happy to know that he was all smiles when he received his new car, but that is no surprise to any of you since he is always smiling!"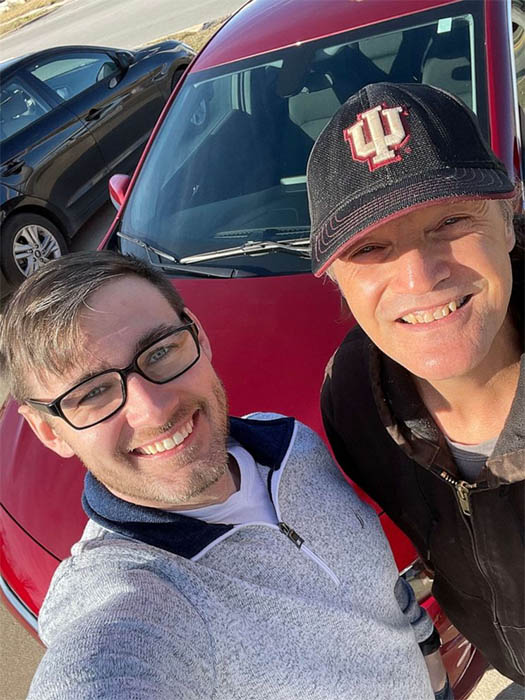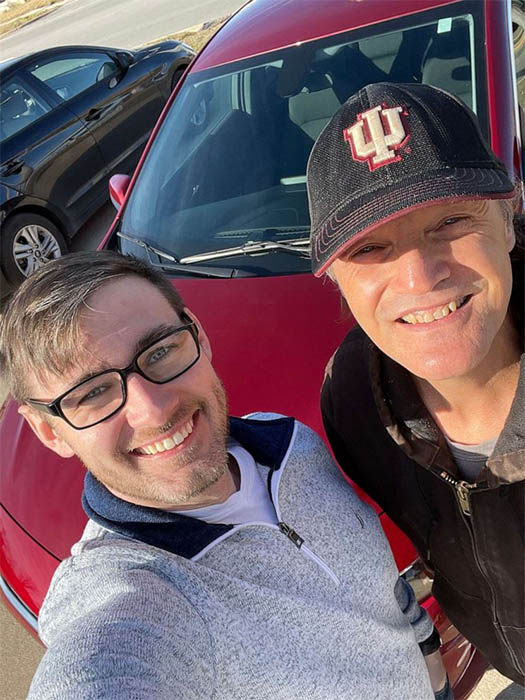 "Personally, I would like to thank every single one of you for your contributions, your willingness to spread the word of this fundraiser, and for your incredibly kind hearts. This was all made possible by the amazing people of our community, and I cannot thank you all enough for your participation. After only one week, this community raised over $18,000!"
"Between cash donations and funds donated to the GoFundMe account, we were able to get Robert an awesome car and cover all the fees, taxes, and insurance, while also leaving plenty of money left for his own personal benefit!"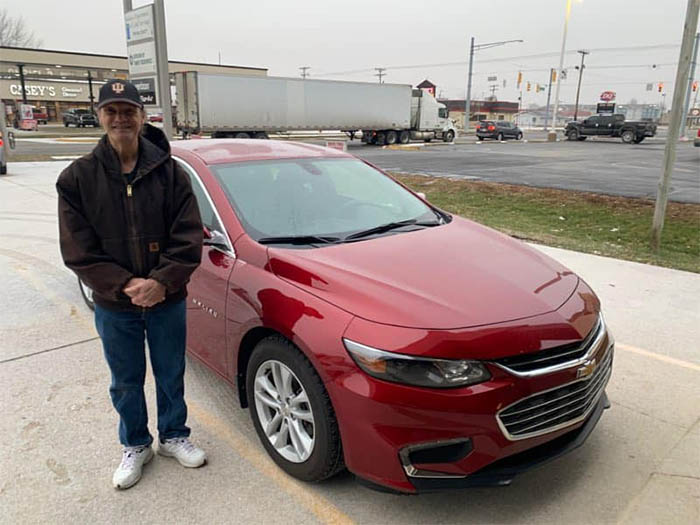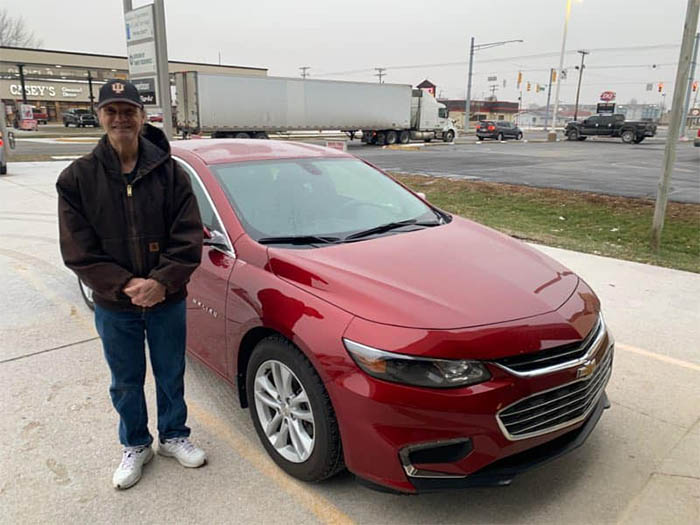 "I would like to thank Dan Young in Tipton for working with me to get a great price on a vehicle. They made the transaction extremely easy and affordable! Robert is more than deserving of this car, and I hope that this community continues to "pay it forward" to him every time he comes to your door. Thank you again, everyone."
Robert was deeply touched and grateful for the new car from his community.
"I just hope that all those who made this happen will be blessed as much as they have blessed me," Robert said. "This has really been an awesome experience that I'll remember for the rest of my life."
You are Loved.
Related Compassion:
Struggling 89-Yr-Old Pizza Delivery Man Surprised By Strangers With A $12,000 Tip
Food Delivery Man Breaks Down In Tears After A Kind Customer Orders A Birthday Cake For Him
Kind Man Brings His Taxi Driver To Theme Park After Finding Out He'd Never Been To One Before
View this post on Instagram