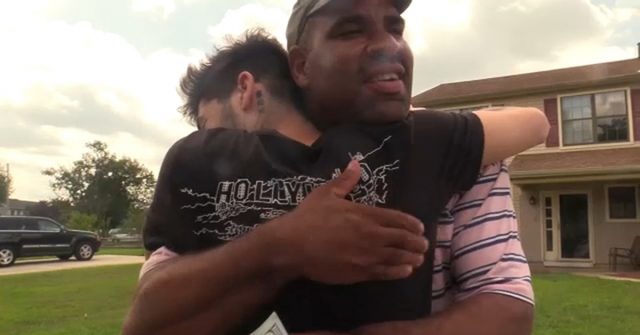 When a kind man with special needs received notice that his house was going into foreclosure after his father passed, his neighbors came to the rescue in an inspiring act of kindness.
Everyone living on Cherry Circle in Gloucester Township, New Jersey, knows and appreciates Lamar Harris. Lamar is the kind of person who is always there for everybody. He spends his free time helping his neighbors with everyday chores, such as picking up trash, helping tidy up lawns and walking the dogs.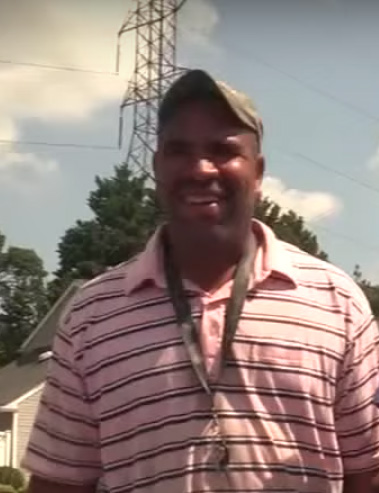 Lamar has special needs, and his life has been anything but easy. He lost his mother and grandmother as a child, and now just a few years ago, he lost his brother and father as well. He is currently all alone in this world, except for having the company of his kind and loving neighbors.
Lamar has been living in the same house that he grew up in with his family, but he received a letter that put him in danger of suffering another loss. According to a legal complaint, Lamar has so much debt weighing down on him that his house is at risk of going into foreclosure. Lamar has worked part-time since he was 15-years-old, but he has been unable to pay their property taxes since his father passed away.
After finding out about the situation, Lamar's neighbors were deeply concerned.
"I've been looking after him for so many years now, he's like part of my family, and I just can't let anything happen to him," said his neighbor Tom Brake.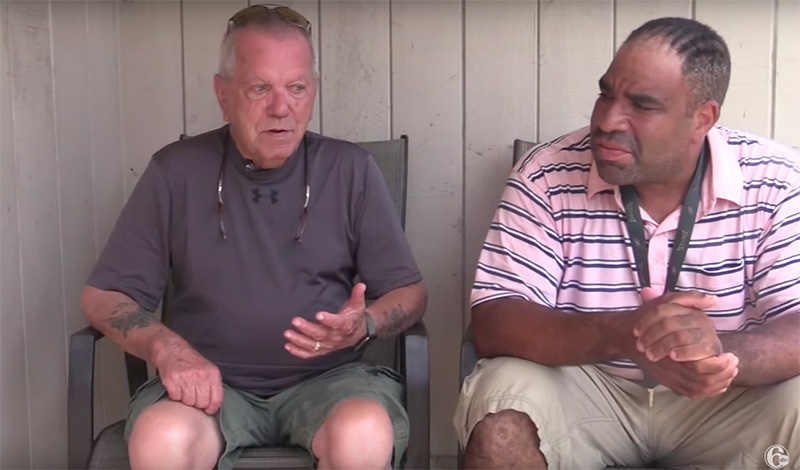 Lamar's kind neighbors decided that they wanted to help, so they setup a GoFundMe to raise money for his tax payments to help him keep his family's home.
"We, his neighbors, have all banded together and have been watching out for Lamar since his dad died. This problem just recently came to light and is too big for just his neighbors to handle," Terri Fretz, Lamar's neighbor who has known him for 38 years, wrote on GoFundMe.
In just two weeks, they raised more than $70,000 for sweet Lamar, and the amount continues to grow as more and more people donate to help. Even with the wonderful donations, Lamar isn't out of trouble yet, as he still needs to visit the municipal building to present them with a plan for continual payments moving forward.
Neighbors have been stopping by Lamar's house to give him cash donations as well, as regular tax payments are being required. "See, the problem is today, $2,000 are due for taxes," said his neighbor.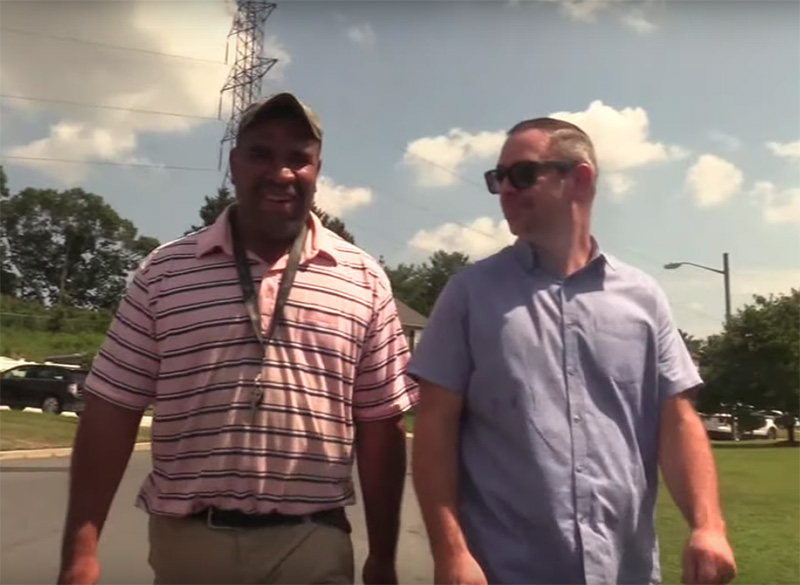 One kind young man, Chris DeStefano, showed up with $3,000 he'd saved as a donation to help Lamar, and the two of them shared a loving hug.
"For the last 16 years you've done everything for people in this neighborhood. You've asked for nothing in return. We love you," Chris said to Lamar.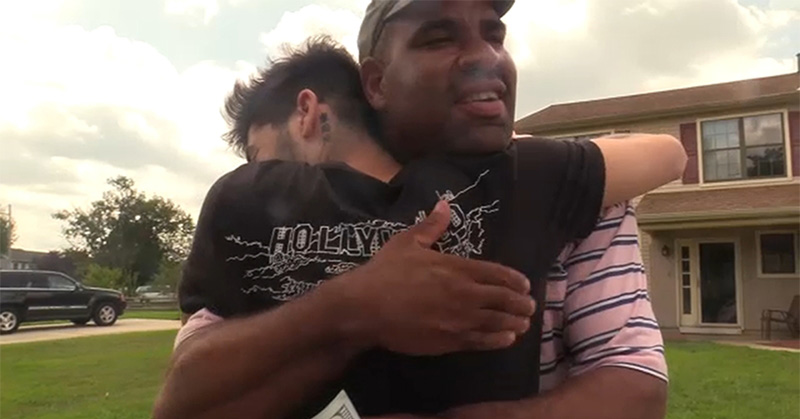 Terri wrote a followup post on GoFundMe to everyone who had donated so far:
"We want to thank the hundreds of wonderful people who found room for Lamar in their hearts. You are all proof that kindness can make a difference in a person's life in a big way. We have raised the money needed to pay off the lien that was placed on Lamar's home. He is very grateful and understands the kindness that has been bestowed upon him. All donations that he continues to receive will be applied to Lamar's future and current needs (attorney fees, current year taxes, home maintenance). All money will be deposited into a bank account set up solely for the Lamar's benefit. There is still good in the world. There is still hope for us all."
Lamar's kind neighbors have shown us what it truly means to love your neighbor. When he needed help the most, they pooled together their funds and their efforts, and saved him from becoming homeless.
Watch the following video and see Lamar's heart-touching story. You are Loved.
See Also: Both Teams Cheer As Student With Cerebral Palsy Scores An Incredible 80-Yard Touchdown Without His Crutches