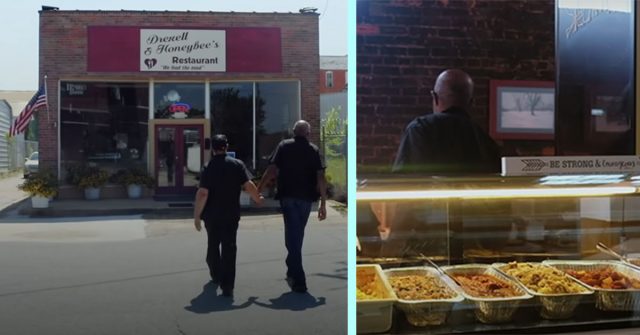 A kind restaurant in Alabama chooses to have no prices on their menu, no cash register, and only a donations box, so that anyone who's hungry can come in and dine with dignity.
Drexell & Honeybee's is a restaurant located in Brewton, Alabama, that is making sure no one in their town goes hungry.
The owners, Freddie and Lisa Thomas-McMillan, have the goal that each of their customers is able to enjoy themselves and leave with, "a full stomach, a full heart, and the understanding that you are loved and worthy of love."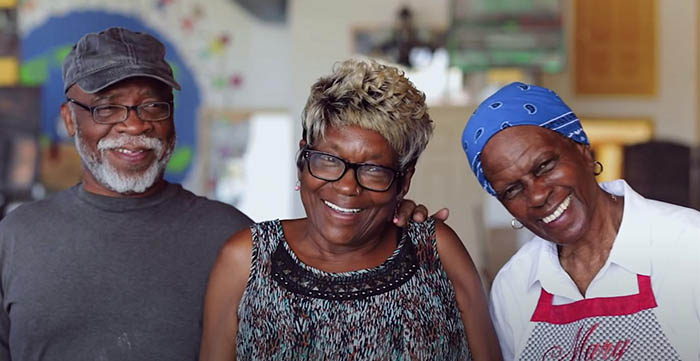 "I have found out … a lot of elderly people are coming hungry, because a lot of them can't [both] pay for their medicine and buy food," Lisa said. "Food stamps are not adequate."



There is a small unmarked donations box in the store, and no one is able to tell if a customers leaves large bills or simply a few coins. They installed a little fabric in the bottom of the box to make sure that the sound of coins cannot be heard. The McMillans do not keep any of the profit from their restaurant, but instead reinvest it and make sure that 100% of the donations go into keeping people well fed.
"The hours are long; the cost is high, but it's a calling for us," Lisa says. "The notes people leave in our box tell us how much a need there is. I got one the other day that said, 'Because of you, a family of four was able to eat today.' That's worth a million dollars to me."
Drexell & Honeybee's serves a variety of delicious dishes which change daily; fried chicken, corn bread, mixed vegetables, beans, beef stew, chicken dumplings, peach cobbler… Everything is homemade with love, and their motto is "We Feed the Need."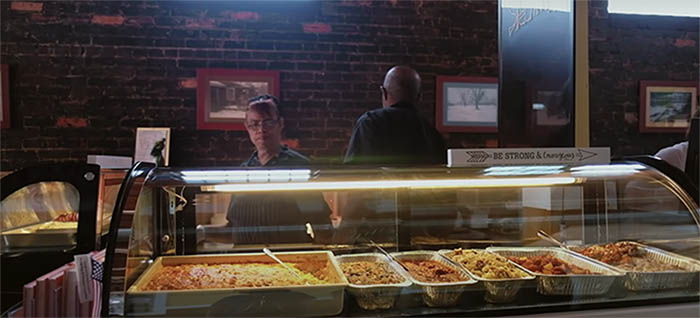 Lisa shared that part of the motivation behind her and her husband's compassionate restaurant is the kindness they themselves have been shown over the years. Lisa explained that she grew up poor, but has never forgotten the kindness shown to her by one of her friends in the second grade. Her friend always had a better sandwich than hers for lunch, usually including meat and vegetables which their family could afford, while hers were always peanut butter and jelly. Even at such a young age, her friend decided that she wanted to share her better sandwich with Lisa each and every day for the whole school year. This one daily act of kindness from childhood has remained treasured in Lisa's heart ever since.
"She was a generous, compassionate person," Lisa shared about her childhood friend. "She wasn't selfish. I knew then that angels walk among us."



Fast forward to today, and Lisa is now helping to feed hundreds to thousands of struggling people regularly. Their website explains that they are a restaurant "Where All Are Welcome," and that they only have one rule; that "Everybody Eats."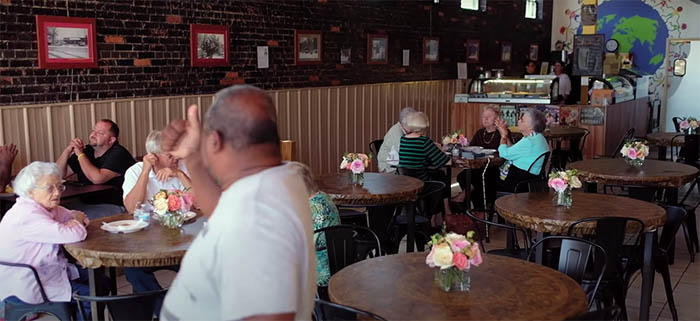 "There's only one rule: 'Everybody eats,'" their website reads. "From Tuesday through Thursday, 11 A.M. – 1 P.M., Drexell & Honeybee's serves up hot plates to hungry on-comers from all walks of life, whether you can pay for it or not. There are no suggested prices, in fact, no prices of any kind. When you are done with your meal, you simply leave whatever you can – a handful of coins, a generous donation, a hand-written note, or a heartfelt 'Thank You'. But when you leave, you do so with a full stomach, a full heart, and the understanding that you are loved and worthy of love. You can find soul food all over Alabama. But you won't find a meal that fills you up quite like this one."
"For I was hungry and you gave me food; I was thirsty and you gave me drink; I was a stranger and you took me in."
Watch this video of Drexell & Honeybee's helping their community: You are Loved.
Subscribe for free to Understanding Compassion on Youtube and help us make the world a kinder place.
See Also: Jon Bon Jovi Has A Restaurant That Has No Prices; Guests Donate Or Volunteer For A Meal