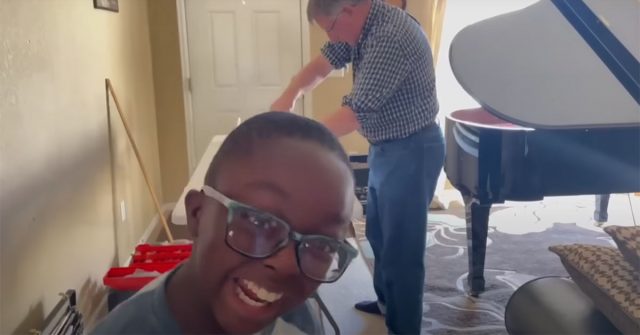 After hearing a self-taught 11-year-old with autism play the piano for his dad, a kind stranger decided to purchase him his very own grand piano.
11-year-old Jude Kofie was downstairs in his home in Denver, Colorado, when his father heard him playing their keyboard.
"One day, I was watching the news when I heard him play some tune, and there was a small keyboard down the basement, so I grabbed my phone and said, 'Jude, can you play that again?" Jude's father explained.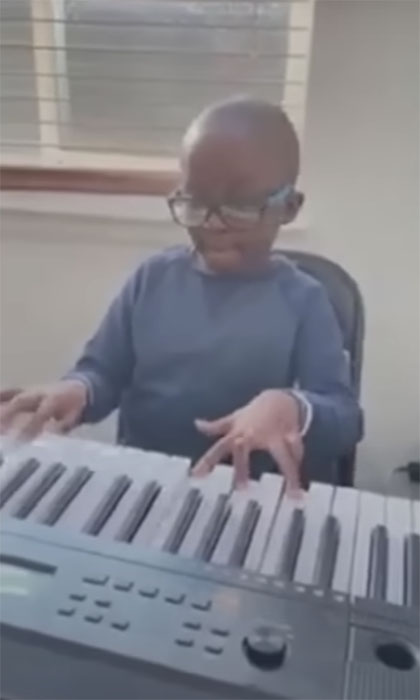 Jude had heard a song he really liked, and then had taught himself how to play it on their family keyboard. His father was so surprised and impressed that he took a short video of his autistic son playing, which he later shared online. The video went viral and many hearts online understood the talent this 11-year-old boy had. One man who saw the video on the local news, Bill Magnusson, is a piano tuner who lives a few miles away from Jude in Boulder, Colorado. He recognized that the self-taught child he saw playing possessed musical genius.
"[My] first reaction was, 'This kid is Mozart level,'" Bill said. "and he deserves the very best."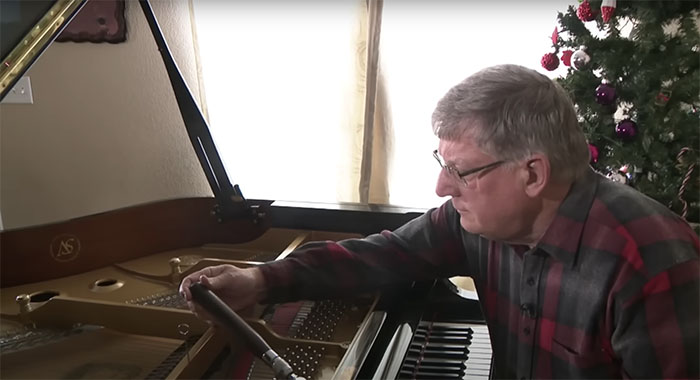 Bill had just inherited some money from his father, and he did not know Jude and his family, but his heart told him that he wanted to support this young child's musical genius. He also thought that helping Jude would be something his father would have wanted. Bill emailed the news station he saw the video on and asked if they thought the young boy would like a real piano instead of a keyboard.
"I am a piano tuner-technician," the email said. "I see he has quite a setup of electronic pianos, but wonder whether he has, or would want, a "real" piano. I might be willing to acquire one for him, and provide service. Please put them and me in touch, if so."
The station reached out to Jude's father and let him know that a viewer wanted to help them acquire a real piano for Jude. Jude's father was surprised and shared that they had no other way to afford a real piano, and he said they were interested in the kind man's offer. Bill then purchased and delivered Jude a brand new $15,000 grand piano.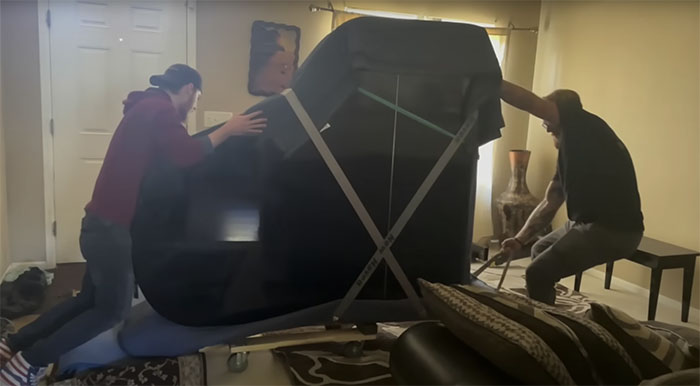 "It's like looking at the face of God, It really is…" Bill shared when asked what inspired him so much about hearing the young pianist.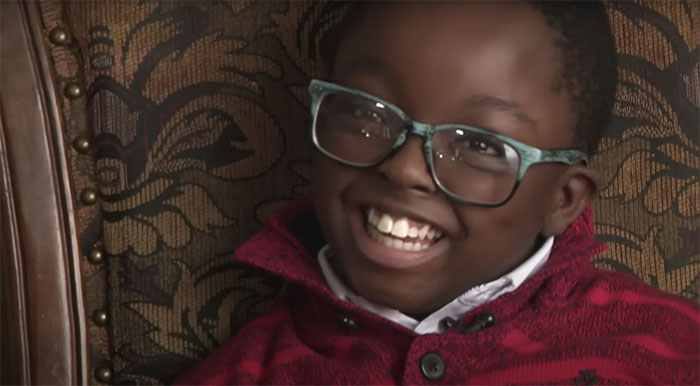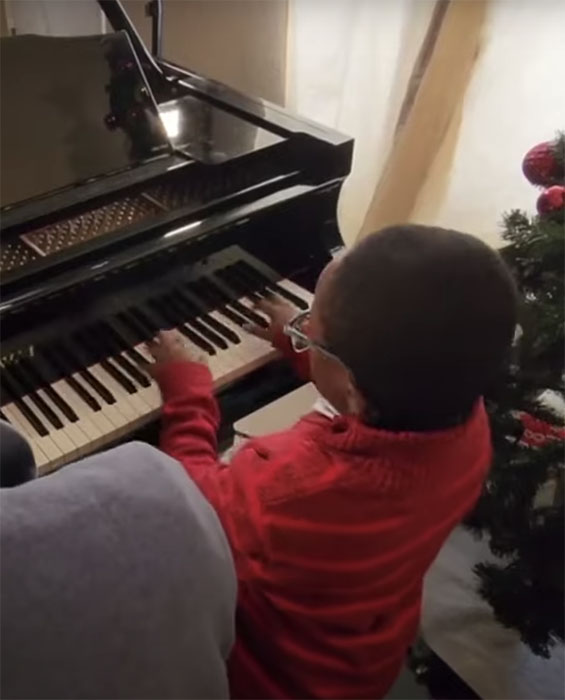 Jude and his father were deeply grateful, and Jude has been having a wonderful time playing his new piano. Bill also found and hired Jude a very good piano teacher.
Jude has since become the lead pianist at his church, and he regularly plays the keyboard for weddings and other venues.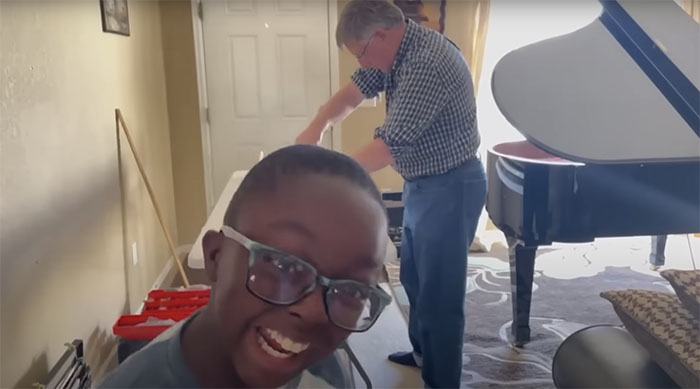 For Bill, it wasn't just about supporting Jude's musical genius, it's about how many lives the young boy will beautifully affect during the course of his lifetime.
"The ripple effects for the next 70 or 80 years are incalculable," Bill said. "It's not just for him, it's for all the people he's going to touch."
Watch This Lovely Video Of 11-Year-Old Jude Getting His Very Own Grand Piano From Bill:
You are Loved.
Subscribe for free to Understanding Compassion on YouTube and help us make the world a kinder place.
Related Compassion:
Gentle Homeless Man's Beautiful Piano Solo Inspired Crowdfunded $40k Rehab And Record Deal