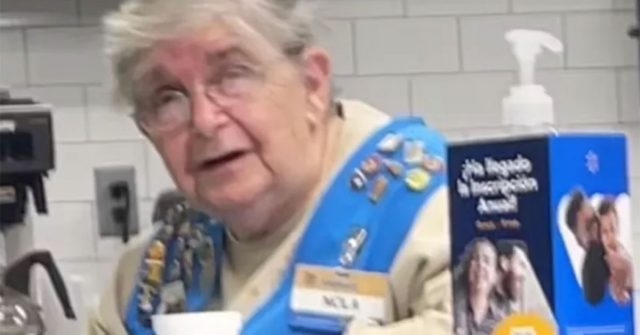 When a kind young man saw how tired his elderly coworker looked while sitting in a break room, he started a fundraiser which helped raise more than $186,000 to help her retire.
Devan Bonagura was on a break at his job at a Walmart in New Jersey, and while in the break room, he noticed his elderly coworker, Nola Carpenter, sitting in a chair while trying to catch her breath from a hard day's work.
"Life shouldn't be this hard…" Devan wrote in a post online.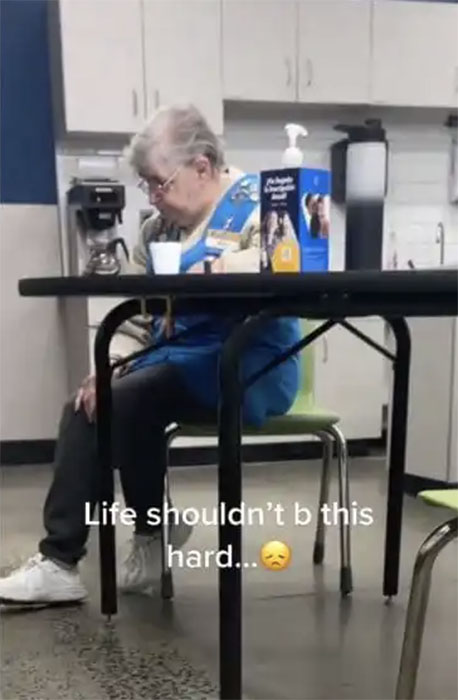 Nola has worked at Walmart for 20 years, and has been unable to retire as she still has a mortgage of roughly $175,000.
Devan's brief post of Nola sitting in her chair, feeling tired and depressed, touched the hearts of thousands of people online. Together with Devan they setup a GoFundMe titled "Let's help Nola retire ❤️" with the goal of paying off Nola's mortgage so that she can enjoy the rest of her days.
"Let's all come together and help," the fundraiser page said.
Within a short amount of time, kind hearts had donated $5, $10, and some even $100, which added up to more than $100,000 to help pay off Nola's mortgage.
Devan's next day at work, he told Nola the good news, but her humble heart felt inclined to deny his offer.
"They saw that you're a very hard worker, obviously," Devan said.
"I'd accept it, but I would still have to work til I get the other $70,000 or $60,000 to pay off the house," Nola said. "That's what's holding me at work: the house."
After a few more days, another $80,000 had been raised, for a total of $186,318. Devan transferred the GoFundMe account to Nola, and she was able to pay off her mortgage and finally retire.
"I appreciate all of your generous support, thank you!" Nola wrote in a post online to everyone who donated.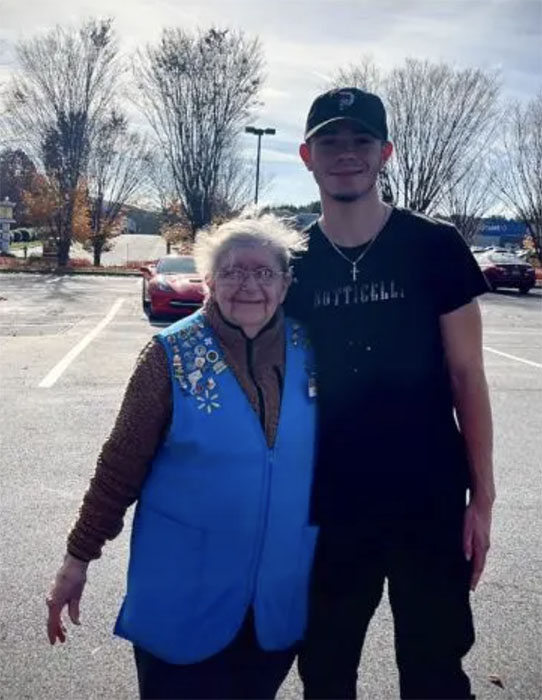 "I absolutely adore Nola and all the hard work she has done! She is the most beautiful soul I've ever met and I wish her all the best!" wrote Taylor P. with her donation.
"Go live your best life!" wrote Danielle C. with her donation.
"God bless you, Nola!!!! I just want to give you a hug," wrote Rene M.
"Please enjoy your retirement. Everyone deserves one. Love from California," wrote Amber H.
Nola said she is "looking forward to relaxing."
You are Loved.
View this post on Instagram
Related Compassion: