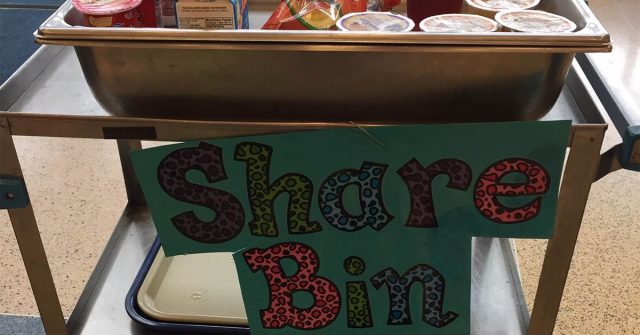 When a kind teacher noticed some of her students still being hungry after lunch, she made a "Share Bin" where extra food items can be put for those who didn't have enough to eat.
Mrs. Murray, a teacher at Grindstone Elementary in Berea, Ohio, created the share bin in the school cafeteria to make sure that every tummy is full.
"A special THANK YOU to Mrs. Murray who worked so hard to bring a SHARE BIN to our cafeteria," Grindstone Elementary PTA wrote in a post online.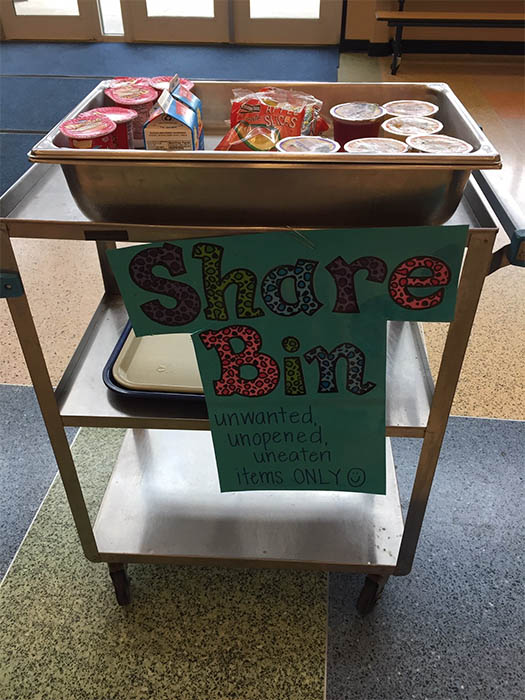 The bin has ice in it to keep everything cold, and students may put any unopened food items which they don't eat in the bin to share with their classmates who either don't have paid lunches or are still hungry after their lunch.
"Students who buy lunches may place unwanted and unopened food on this ice tray. If other students are still hungry after they finish their own lunches, they may choose one item from the share bin. This simple process reduces waste and makes tummies full."
The Share Bin sign reads, "Share Bin: unwanted, unopened, uneaten items only
?
"
Thousands of hearts online have appreciated Mrs. Murray's thoughtfulness for the children at her school.
"That is wonderful, and there may be some children that do not get free lunches or have funds to buy a lunch. This is a great example of caring," commented Linda C.
"What a Great Idea! I'm sure the hungry kids really appreciate it," commented Viviana S.
"We have bins in the cafe for milk or food that is not eaten and it is brought to the nurse's office. I have a fridge, and if a child or adult needs a snack, they come and get it! Works great. Mostly fruit, yogurt, applesauce, so healthy snacks!" shared Nancy L.
"This is awesome. There are so many children that don't get enough to eat. I work in a school cafeteria and wish we could have a share bin," wrote Tina L.
You are Loved.
View this post on Instagram
Related Compassion:
Kind Man Saw A List Of 400 Students With School Lunch Debt In His Town, So He Paid The Entire Bill
Teacher Buys Food For Child Who Was Going To Bed Hungry; Jennifer Lopez Responds Donating 1 Yr Supply
Kind Restaurant Gave Autistic Young Man A Free Meal After He Told Them "I'm Hungry"