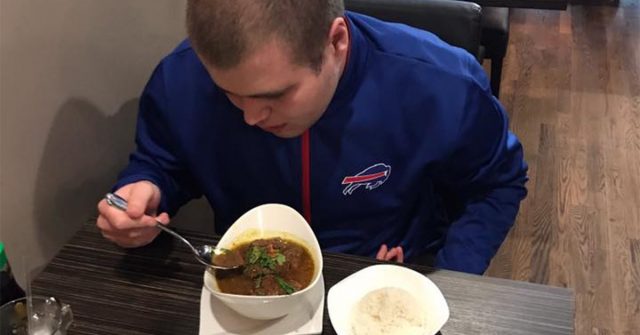 When Owen Block walked into the Sun Cuisines restaurant to pick up a takeout menu for his dad, the kind staff ended up giving him his favorite beef meal, free.
Sandra Block shared online that her autistic son, Owen, and his father drove down to the Sun Cuisines restaurant in Williamsville, NY, to pickup a takeout menu. Owen practiced several times with his father in the car what to say and how to ask for a to-go menu, and afterwards Owen went by himself inside.
"So he said to him, 'Owen just go and get the takeout menu and come right back. Now you're going to ask… what are you going to ask?… Okay good,'" Sandra explained.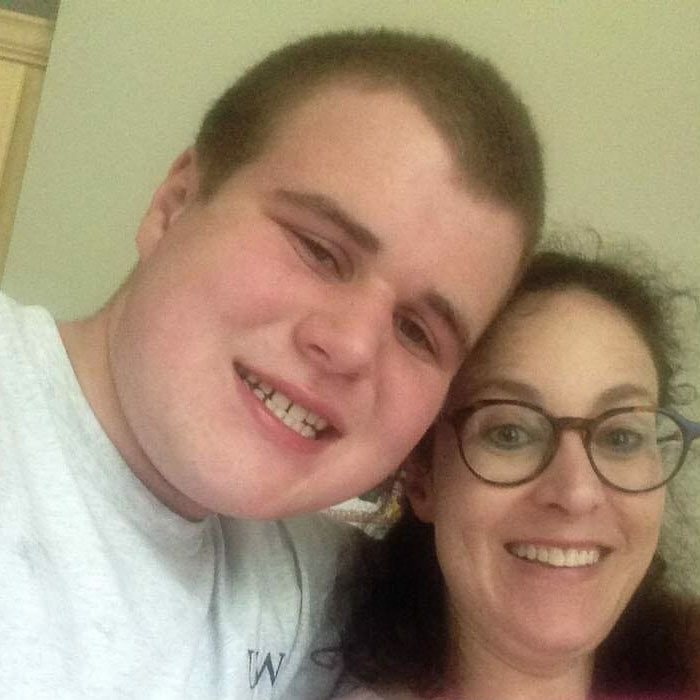 As Owen's father waited in the car, five minutes passed, then nearly ten minutes passed, and he wondered if Owen was doing alright getting the menu and decided to go into the restaurant to check on him.




"Little story. So my husband tells my son (who has autism) to run in and get a take-out menu from Sun Restaurant," Sandra shared. "They even practice it in the car beforehand. Then my son goes in and my husband is waiting…and waiting…and waiting…so finally decides to see what's going on."
To her husband's surprise, he walked inside and found Owen seated at a table eating a beef curry with rice. He had told the woman working, Aye Thein, "I'm hungry," and she had given him a free meal.
"What's going on is that my son is at a table, eating. Apparently, he told the hostess "I'm hungry." So she sat him down and asked what he wanted to eat, and he answered: "beef." She told her cooks, "hurry, this boy is very hungry," and made him a beef curry with rice. She said that he was so sweet she was planning on letting him eat for free."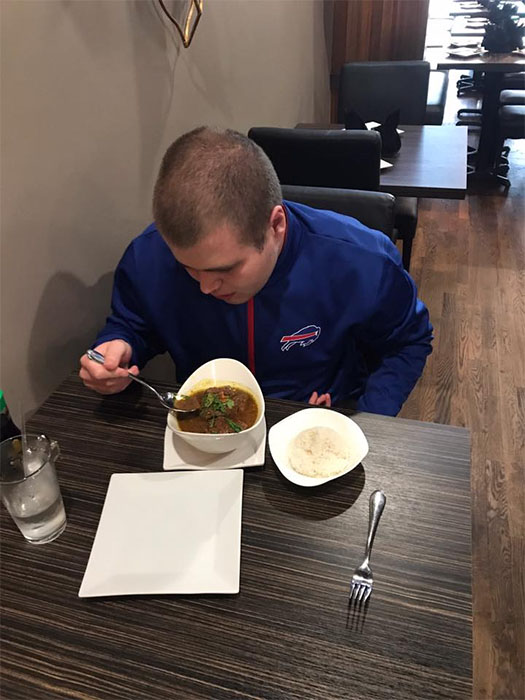 "He said, 'I'm hungry,'" Aye said. "Then when I looked at his face, you know from my heart, I said oh he's a very special boy to me, I said, 'Oh what do you want to eat honey?' I asked him, and he said, 'I want to eat beef,'" Aye explained.
Aye said that she had been practicing Metta, which is part of the Burmese culture which means practicing loving and kindness.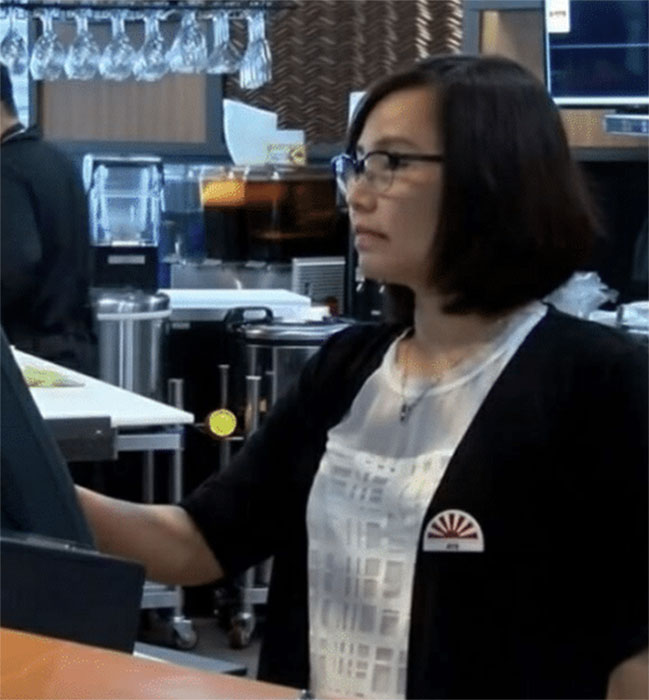 Both Owen's father and his mother were deeply grateful for the kindness shown to their son.
"That is just so uncommonly kind," Sandra said.
"I ❤️❤️❤️ Sun Restaurant in Williamsville. If you end up there, thank them again, from me. For their kindness, and for treating my son like family."
Watch this sweet interview with Sandra and Aye:
You are Loved.
Subscribe for free to Understanding Compassion on YouTube and help us make the world a kinder place.
Related Stories:
Kind Restaurant Manager Responds To Noise Complaint Of Autistic 5-Yr-Old By Paying For The Child's And Mother's Meal
Kind Cashier Lets Blind Autistic Child Scan Items To Help Mother And Daughter Avoid A 'Meltdown'
Kind Cashier Spends 20 Minutes Opening Toy Display To Give Last Toy To Boy With Autism