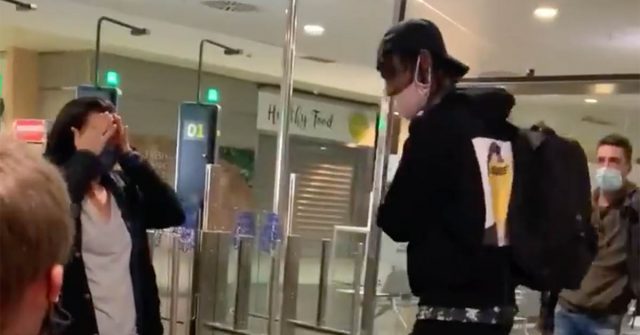 When an overwhelmed mother of three was unable to board her flight due to an oversized bag fee, a kind young man stepped forward and paid the bill for her.
Stephanie was at the Ibiza airport trying to fly to London with her three children, two 9-year-old twins and a 1-year-old, when the airline staff told her that her suitcase was too big to be carried on board. She would need to check her bag, and Ryanair charged a £50 ($65) fee to do so. Stephanie only had cash to pay, but the airline said that the only accepted method of payment was by credit card.
While at a seeming standstill with the airline desk, Stephanie had no idea how she and her children were going to be able to board their flight. She anxiously put her hands on her face and raked her fingers through her hair as she tried to think of a solution. As her children were running around playing in the lobby at the same time, Stephanie became overwhelmed.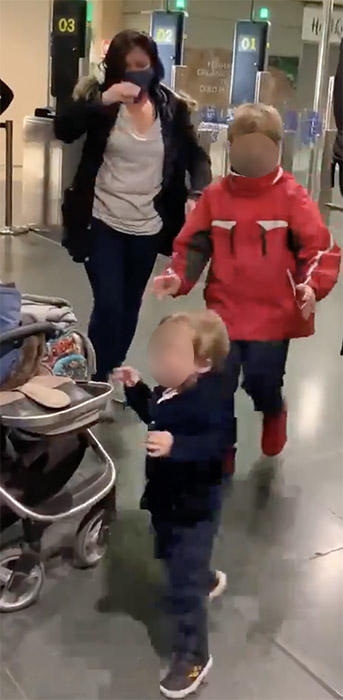 "I was told I had to pay [with a] card but I only had cash with me, so paying it was impossible. I don't travel a lot and it's been a long time since I've been on the plane, with everything going on… [I was] quite anxious," Stephanie shared.
As she stood there, she heard a voice from a nearby young man.
"It's alright, it's alright. Don't worry, I'll pay for you," the young man said.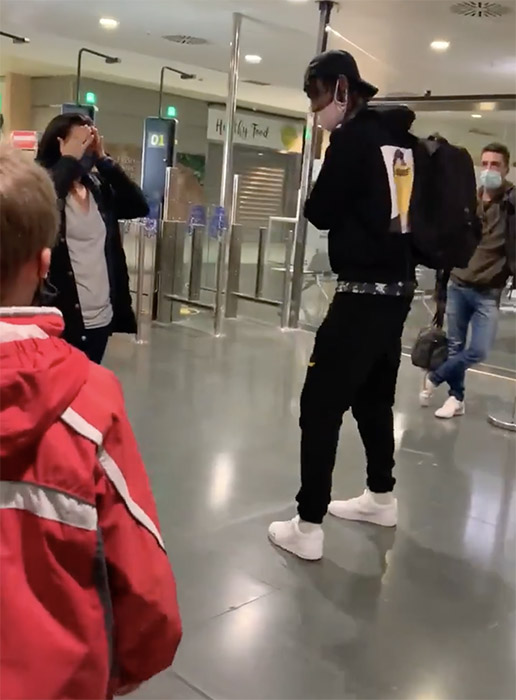 The kind young man handed the airline staff his credit card and paid the $65 luggage fee for Stephanie right then and there.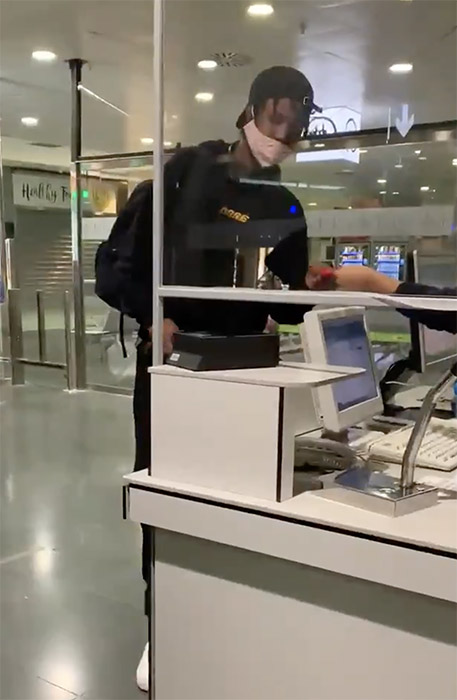 Stephanie was surprised, and her heart was filled with gratitude. Her distress turned into relief, and tears started to roll down her cheeks.
"Thank you… so much…" she said to the young man.
Twitter user 'we are one' captured the moment on their phone and shared it on their page.
"Well done to this young hero for paying the baggage charges for a distressed mother traveling with 3 kids," they wrote.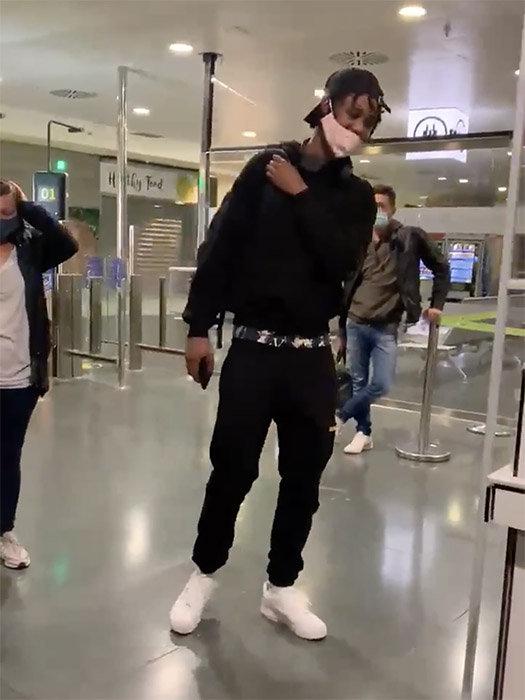 Stephanie shared that she doesn't travel often, and that the kind young man made her family's trip possible.
"This kind man turned around and said he would pay for me," Stephanie recalled. "It was an amazing act of kindness that he really didn't need to do. He literally came out of nowhere. If it wasn't for him, I wouldn't have been able to take my kids away for the weekend."
The media later found the young man but he said he would like to keep his name anonymous and was just happy he could help.
You are Loved.
View this post on Instagram
See Also:
Kind Flight Attendant Brought Elderly Woman To First Class After Learning She Had Parkinson's
Kind Woman Bought Hotel Room For Distressed Mother And Children Sleeping On Airport Bathroom Floor
Kind Stranger Gave His First-Class Seat To An 88-Yr-Old Woman Who Had Never Flown First Before