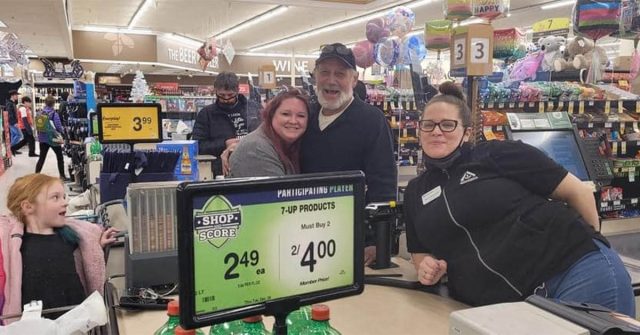 Each year in Wenatchee, Washington, a kind man wanders the supermarkets and purchases people's groceries during the holiday season.
Mike Edes, a resident of Wenatchee, observed a kind man come to the checkout lane in his local supermarket and pay for the groceries of numerous strangers. Having seen the same man purchase groceries the previous year for people he didn't know, Mike took a few photos and shared his heartfelt gratitude for the kind man; Randy Smith.
"I watch this guy every year randomly [following] customers and coming up to pay for their groceries," Mike shared in a post online.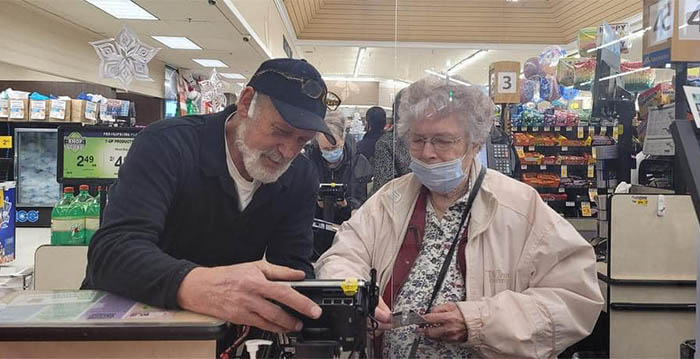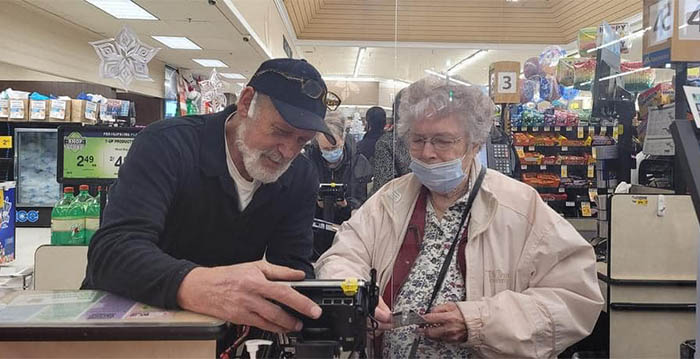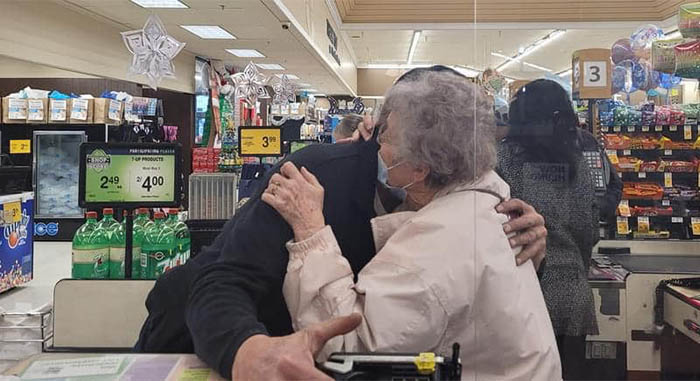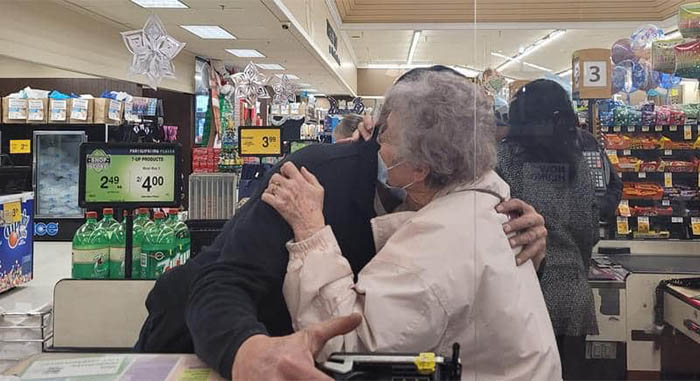 Many of the strangers are deeply moved, some cry tears of happiness and share a hug, and many say that they will pay it forward by passing his kindness on to another.
"I watch people light up, some cry, and some offer to pass it on to the less fortunate," Mike said.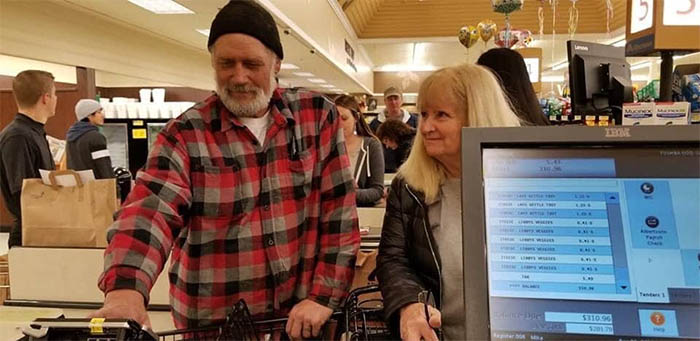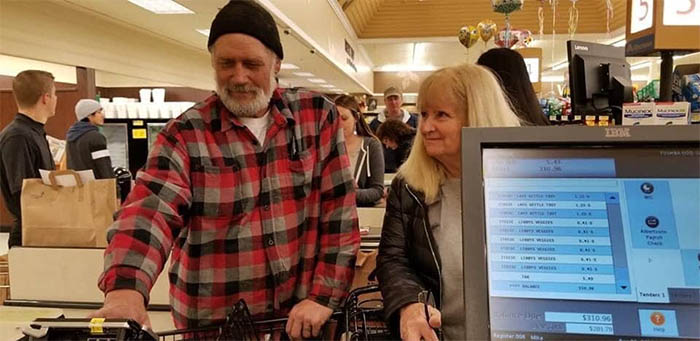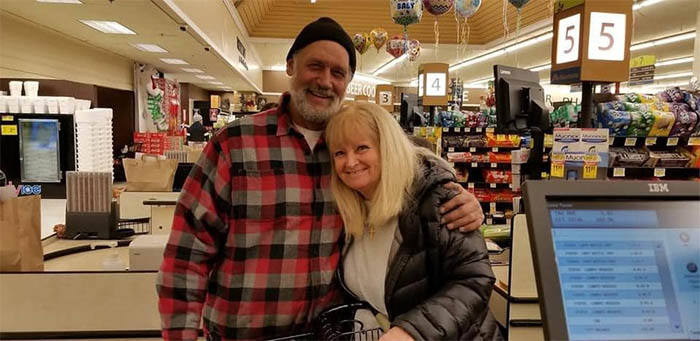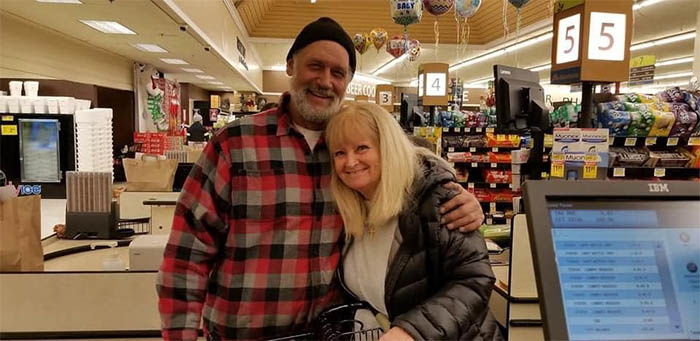 Randy is a humble man and never asks for anything in return. He simply smiles.
"Randy never asks for recognition or thanks. He does it from the heart and because he's a great guy. You'll probably never see this in the local news or on TV. I just wanted people to know what an awesome guy he is. Thanks, Randy Smith, for all you do."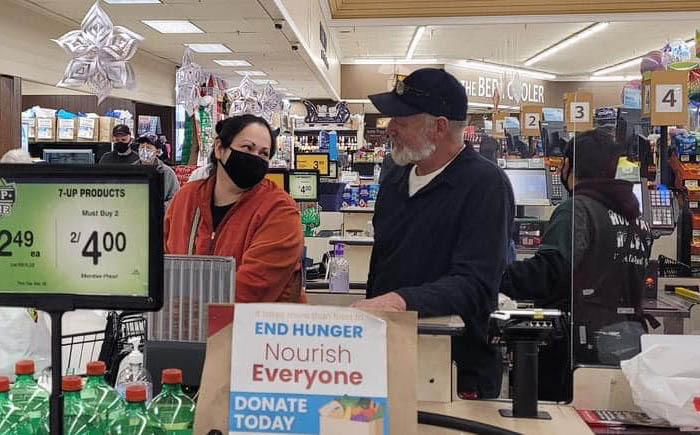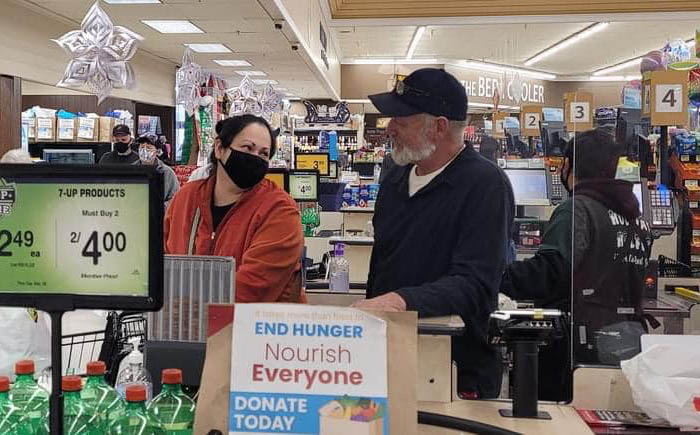 Many hearts online have appreciated Randy's kindness.
"Love this!!! ❤️ We've been through a few rough years so I realize how much this must mean to people!!!" shared Rebecca B.
"God loves you and hopefully it will inspire kindness in others," wrote Darlene F.
"Thank you for restoring my faith in humanity," wrote Tamara C.
"The day he does this for strangers is most likely the most enjoyable of his year…" commented Margie C.
You are Loved.
View this post on Instagram
Related Stories:
Kind Man Buys Woman's Groceries After Hearing Her Tell Daughter They Couldn't Afford To Eat That Night
It's okay, ma'am. I got you. Kind Cashier Buys Meal For Woman Who Forgot Her Wallet
Teen Kroger Worker Reaches Into His Own Pocket To Help Pay For Elderly Customer's Groceries