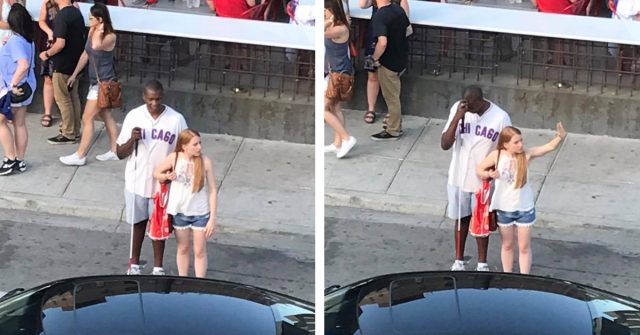 When Ryan Hamilton was eating at a restaurant across from Wrigley Field in Chicago, he noticed a blind man across the street who was having trouble stopping a cab on a busy street.
After several unsuccessful attempts, he saw a young woman approach the blind man, and he shared the following online:
"Wanted to give a shout-out to this girl. No idea who she is, but we are in Wrigleyville on the rooftop of Old Crow Smokehouse. There was a blind Cubs fan trying to hail a cab for several minutes until the lady came up and asked him if he needed help hailing a cab."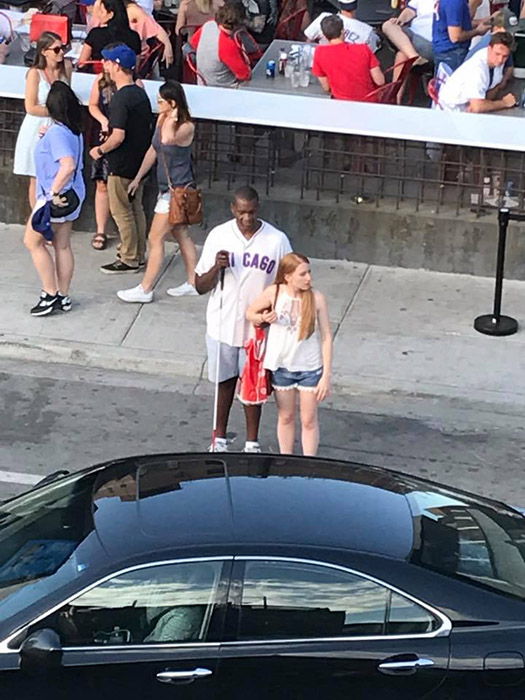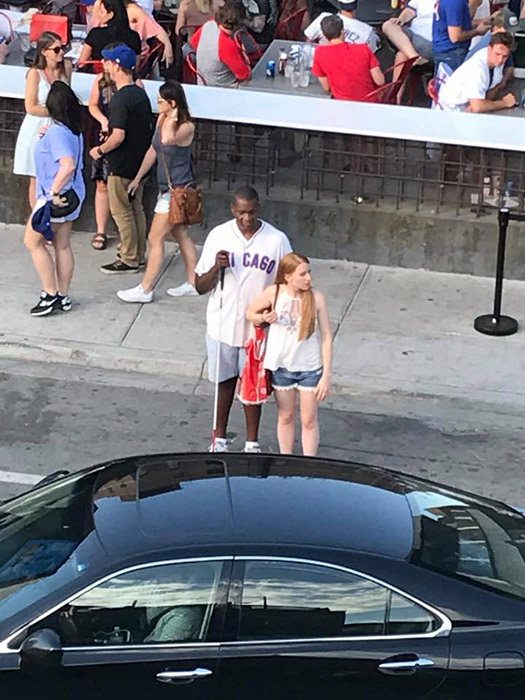 "She stood there with him until one pulled up. Awesome to see such kindness in a world that the media portrays so much hate in. Share freely in hopes that her kindness spreads."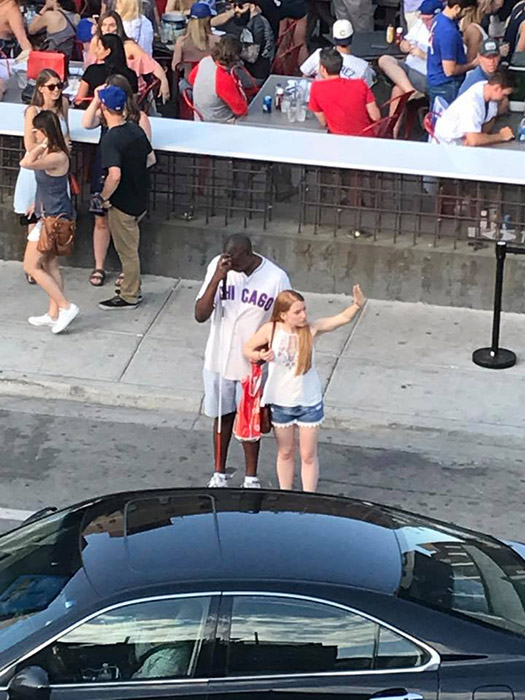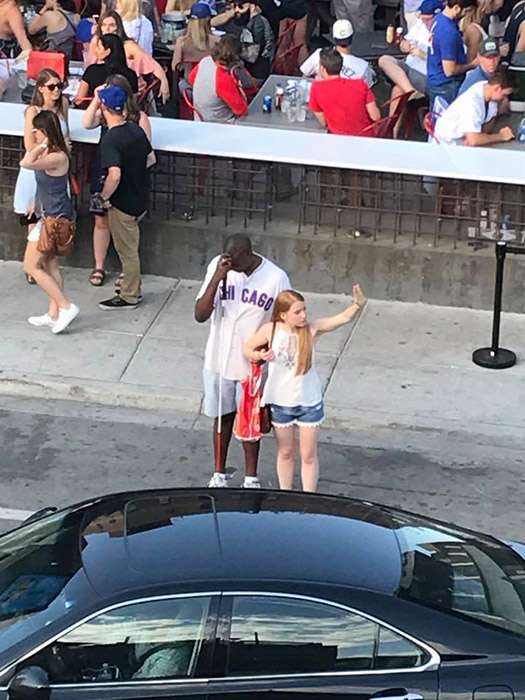 After the kind stranger was successfully able to help the blind man find a taxi, he thanked her and the two of them shared a quick hug. The blind man's grateful smile says it all: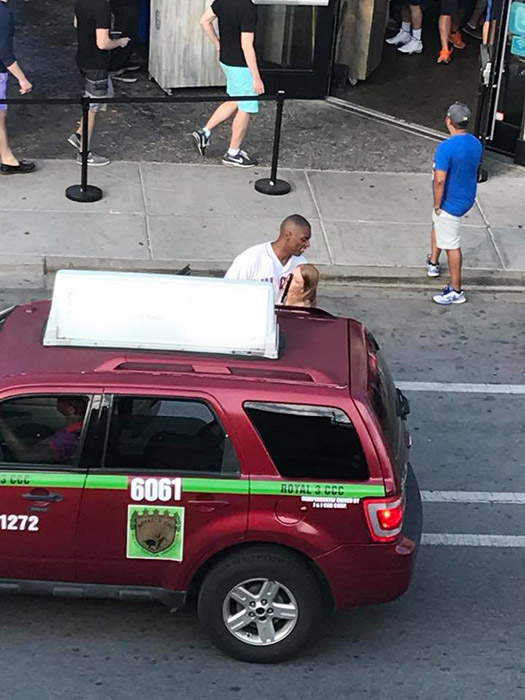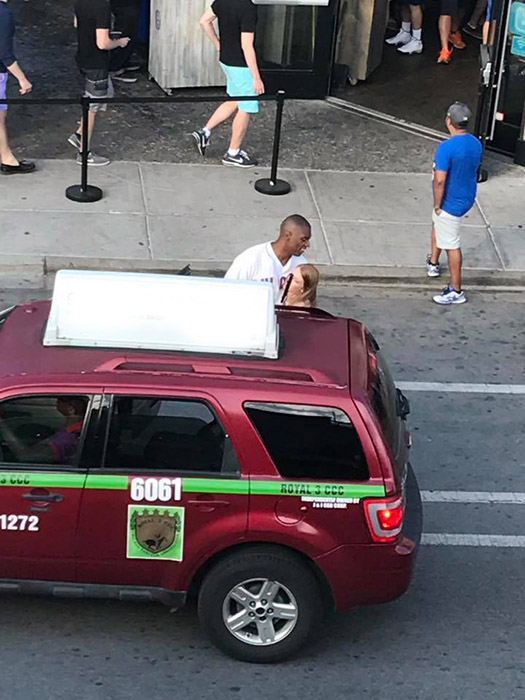 The media later found and interviewed the blind man, Dale, and the kind stranger, Casey. Dale praised Casey for her kindness and her respect for his condition, saying that she, "did not presume I was incompetent or unable." "She didn't get in my personal space and most importantly, she didn't touch me, which is an issue for some people with disabilities," he said.
Life is not always easy for our blind community in busy cities… to say the least. Walking from one area to the next presents its own challenges and can be dangerous when there are not physical and auditory guidance markers available. While most blind people are perfectly capable of getting around without help, if it looks like they could use some assistance, it's always a kind idea to ask.
Casey mentioned that kindness, "should be more normal. It shouldn't be something people are surprised about."
Ryan, who took the viral photos from across the street, later said that they were a "testament to the good nature of humanity to see the way it has begun to spread. A small act of kindness, coincidentally captured in three quick photos, has inspired so many and touched the hearts of thousands."
One heart online wrote:
"Such a simple pure gesture of true genuine humanity as it should be, virtuous. Kudos! An honor to witness."
Another commented:
"As a person who is legally blind and in a wheelchair myself, God bless you. It's not as easy as one thinks asking for help or hailing a taxi."
You are Loved.
See Also: This Kind Teen Used Sign Language To Help A Deaf And Blind Man On A Flight
 

 

View this post on Instagram