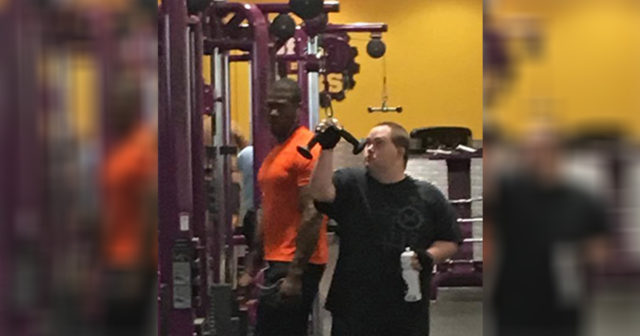 One act of kindness can bless the giver and the receiver, and in this case; the world too.
When working out at the gym, most men typically don't like to be bothered as they are focused on their own training. While working out at Planet Fitness in Pascagoula, Mississippi a firefighter named Ricky Derouen witnessed a beautiful act of compassion and took a few quick photos to share it with social media.




While working out, a very muscular man was approached by a younger man with Down Syndrome roughly 10 times during the 45 minutes he observed. Each time, they met with handshakes, hugs, questions and advice. While one might expect intimidating behavior from a large man during his workout, love came through in the form of kindness and compassion for this very eager to learn young man.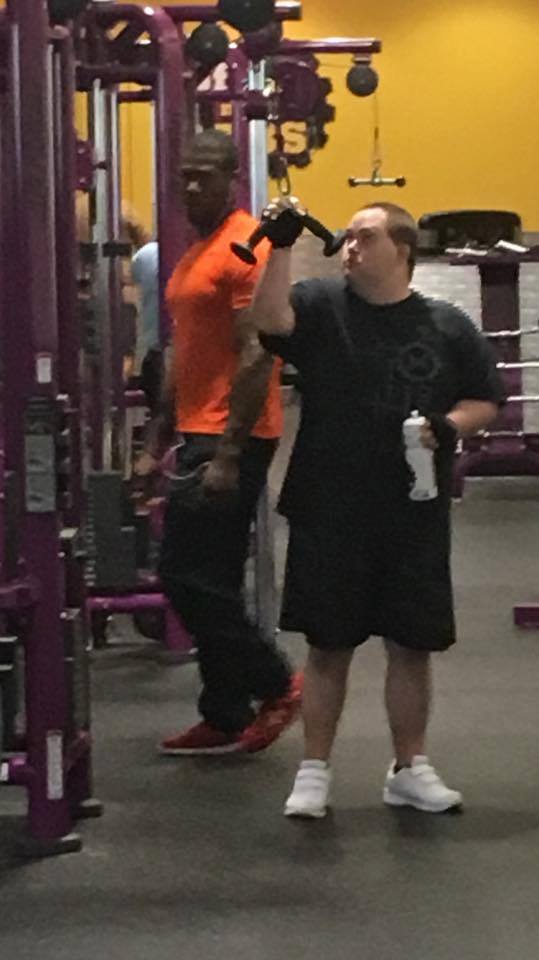 This beautiful story was posted to Facebook by Ricky;
"If anyone recognizes this man in the orange shirt, you walk up to him and shake his hand. He doesn't seem like the the bragging type so I'll brag for him, while working out at Planet Fitness in Pascagoula a special needs man constantly approached him about 10 different times in a 45 minute time span with handshakes, hugs, questions, and interactions. Not only did this man smile, laugh, give him workout advice multiple times, and joke back with him while getting in his own workout but he didn't care who was watching while doing it. His patience, compassion, and friendliness was next level admirable. Towards the end of the workout the special needs man approached me and pointed to the man in the orange shirt and said 'that's my friend' with a huge smile on his face. The pics aren't the best but they were the best creeper pics I could take at the time ? and this guy deserves recognition. The world needs more people like this man in the orange shirt, well done sir."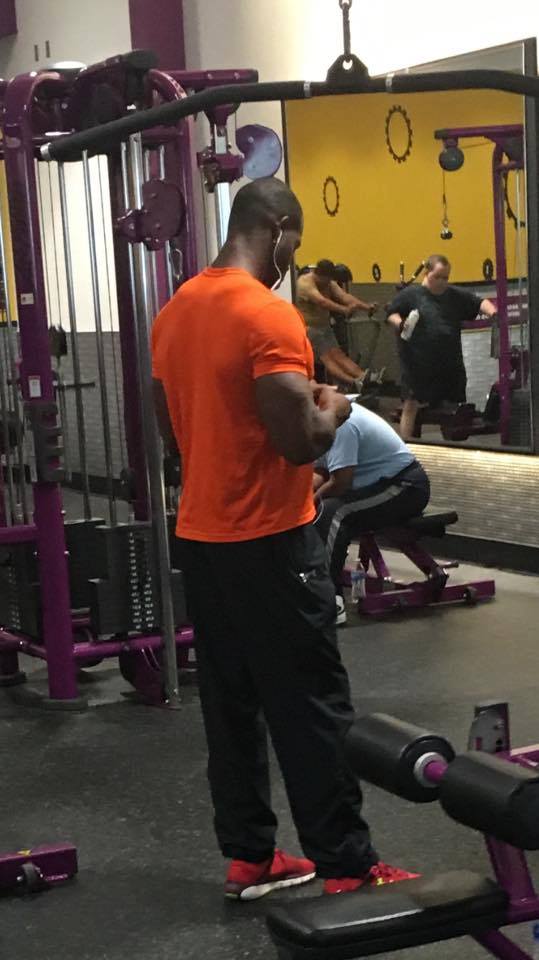 After around 50,000 shares, the world found out that the gym man in orange is David Samuel, and while he hasn't said much about the experience he has received praise and encouragement from people around the world. We are truly happy to see how many other gym-goers will be inspired by his act of kindness and compassion.
Photos courtesy of Ricky Derouen.
If you have a story of an act of kindness or compassion that has touched your heart, please share it with us here and help inspire others to see how beautiful the world truly is. Showing Kindness Is Growing Kindness.