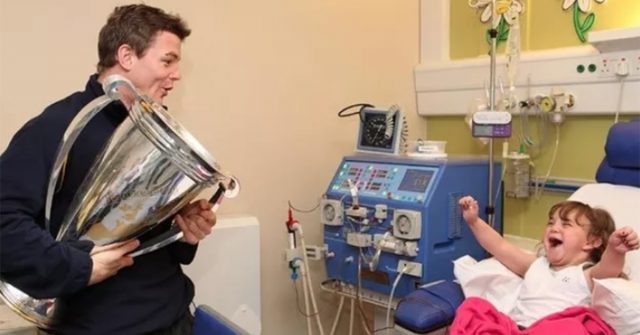 Rugby star Brian O'Driscoll has a heart of gold and loves to spend his free time visiting and inspiring the children at Temple Street Hospital.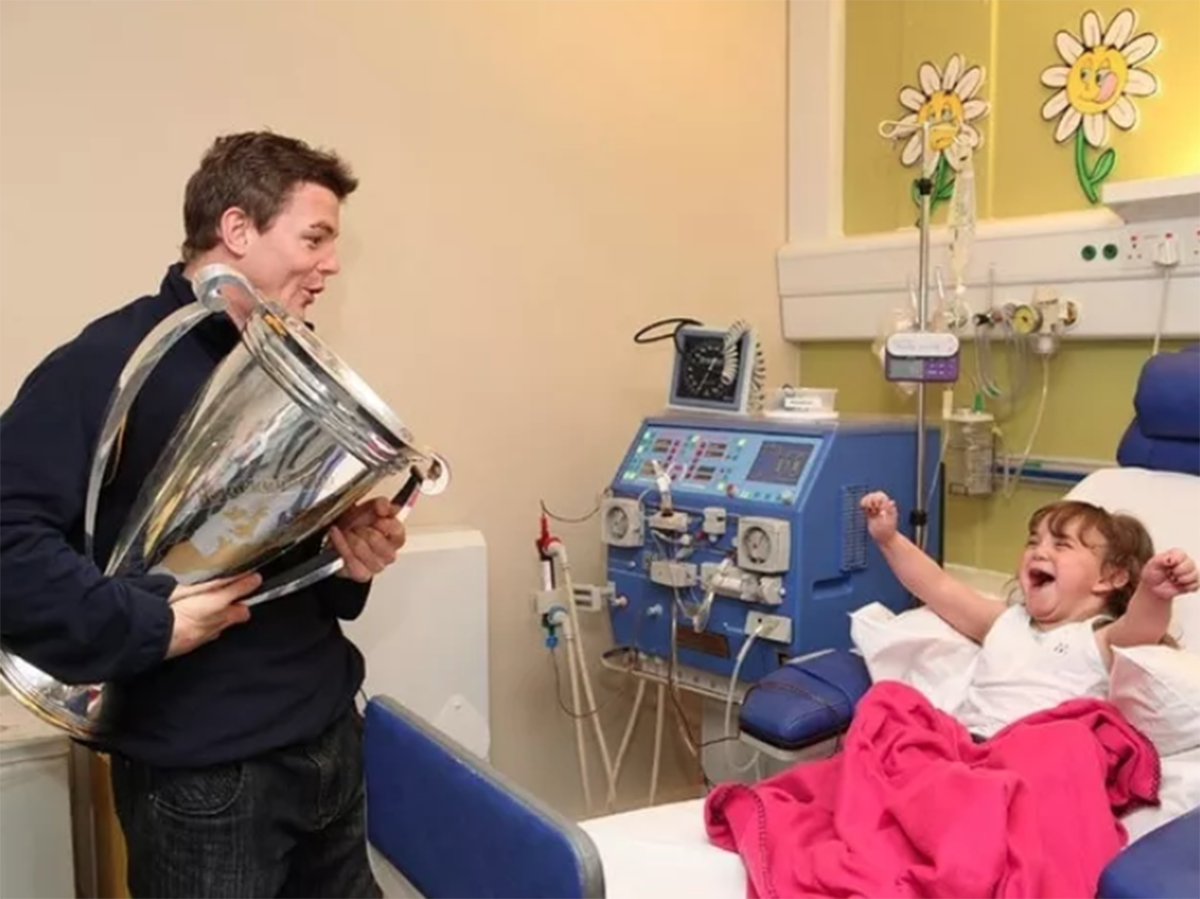 In the photo above, Brian is visiting little Michaela Morley with the championship cup, and you can see the pure joy in her face as her favorite player came in to greet her.
This is Michaela and Brian a year later, on another of his regular visits 🙂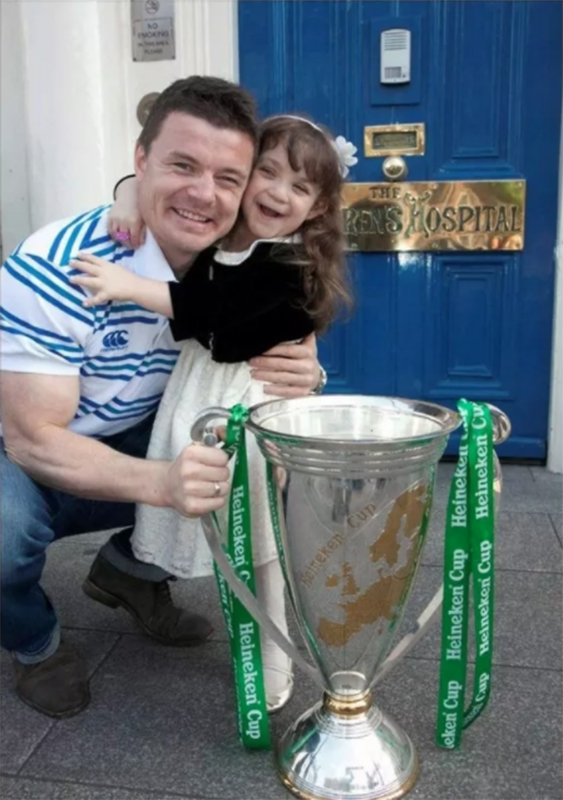 Brian not only visits the children, but he takes place in fundraisers for the hospital and helps raise much needed funds that help support these wonderful children.
The children of the hospital who Brian visited decided to make a 'thank you video' for him, and it is deeply moving and heartfelt. The children answer questions such as, "Why is Brian special?" and "What makes him so good?" That Brian is their hero and inspiration is clear from their answers, and his compassionate heart has really helped motivate these precious little ones to keep going despite their difficult physical conditions.
See how your heart feels after watching the video below:




Brian's love has been the foundation for many of these young children, as well as for the staff of the hospital, but it doesn't take being famous to be an inspiration to children who are struggling to survive. Sometimes just showing up with a smile, or a small toy can brighten their day, and give them the hope they need to get through to tomorrow. If you're inspired to do so, stop by a children's hospital in your area and share some love with a child who really needs it. It just might open your heart as well.