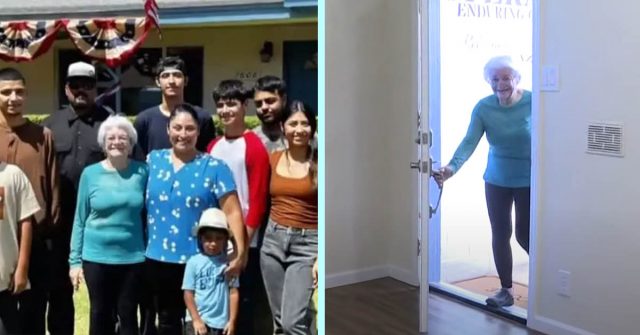 When kind neighbors learned that the wife of a veteran had just lost her husband, and was about to become homeless, they came together to rebuild and remodel her condemned home.
Gean LeVar was happily married for 58 years to her husband, a Navy veteran, and lived in a small community in Glendale, Arizona. As the years went by and as the couple became older, the labor involved in taking care of their home became increasingly difficult, and many needed repairs to their home were unable to be completed.
Gean's husband recently passed, and when police came to her home, they found that the house itself was in such a run down condition that it posed a serious risk, and they were forced to condemn the home.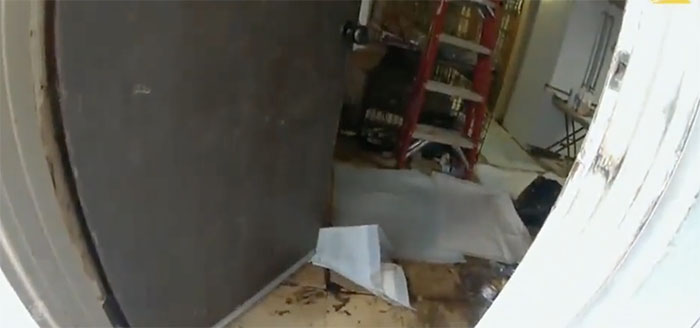 In a short amount of time, Gean had lost her husband, and was about to lose her home.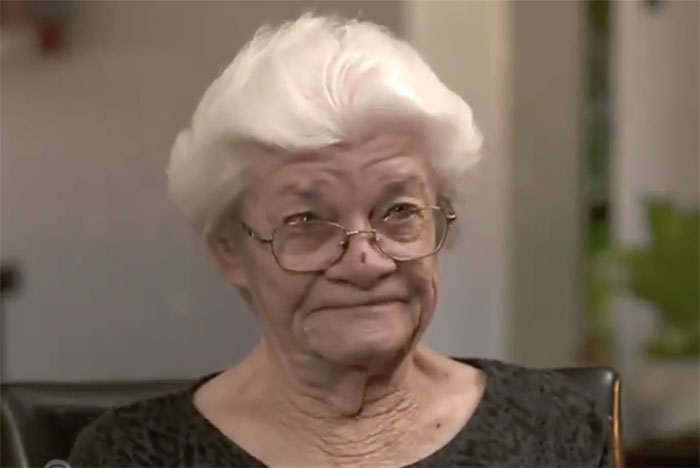 Seeing the emergency vehicles outside, a neighbor that barely knew Gean, Carmen Silva, walked over to her house to see what was happening. Once she learned of Gean's situation and of her condemned home, she felt a deep compassion for her neighbor, and committed to helping her get through it.
"I told her, 'Don't worry Gean, we're going to fix it,'" Carmen said.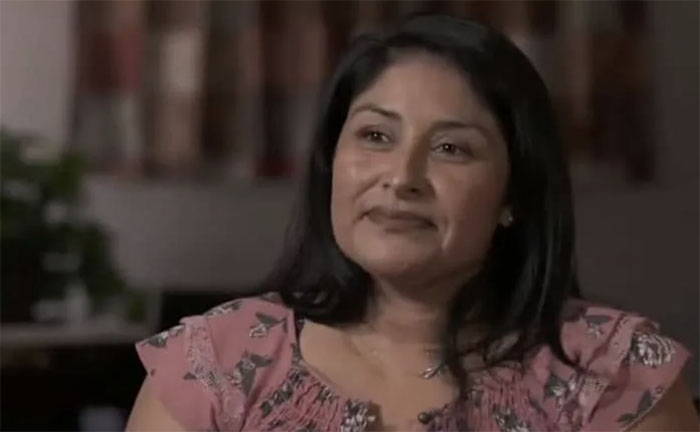 As Gean now had nowhere to live, Carmen told her she could stay with her and her family. She made a bed for her boys on the couch and gave Gean their room until they could figure out how they could help her.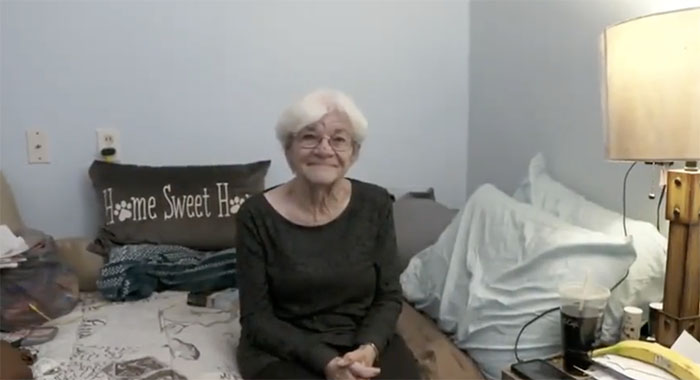 "I've always taught my kids to take care of their elders," Carmen said of the situation.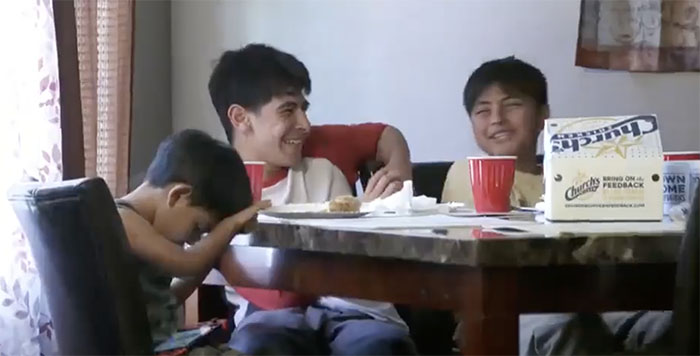 A local nonprofit which helps veterans and their families called Operation Enduring Gratitude (OEG) learned of Gean's situation and contacted her and Carmen.
"An estimated 600,000+ veterans live in Arizona with many in need. Most are too proud to accept assistance and their challenges are unknown to others. Our vision is to bring a quality standard of home living to those that have served and sacrificed for their country and community," OEG's website explains.
OEG's founder, Army veteran Charlie Ellis, personally came to Gean's home and saw firsthand her dire situation.
"There are resources in place that help the majority of veterans, but there are some that fall through the gaps. This one fell through the gap," he said.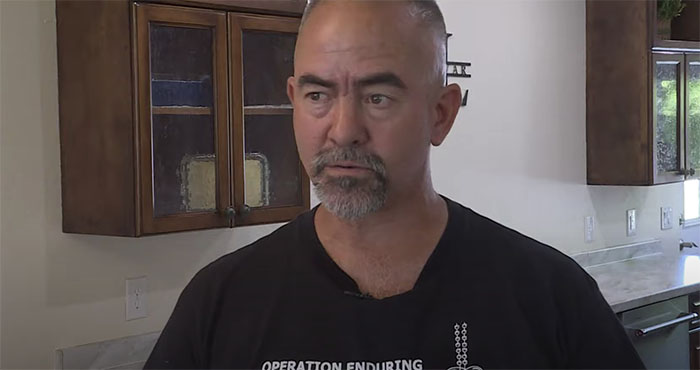 Charlie helped organize more than 200 local volunteers, including students, veterans and those connected to the veteran community to help rebuild Gean's 70-year-old home.
"We're all joining together to do one thing, and that's to make somebody's life whole," Charlie said to the group of volunteers.
Together, Gean's neighbors completely rebuilt and remodeled her now beautiful and safe to live in home, all for free.
"We've modernized the electrical, we've got showers that she can walk in to… it's fantastic," Charlie said. "People that love on our veteran community… all here today… just sharing the love, their time and their generosity."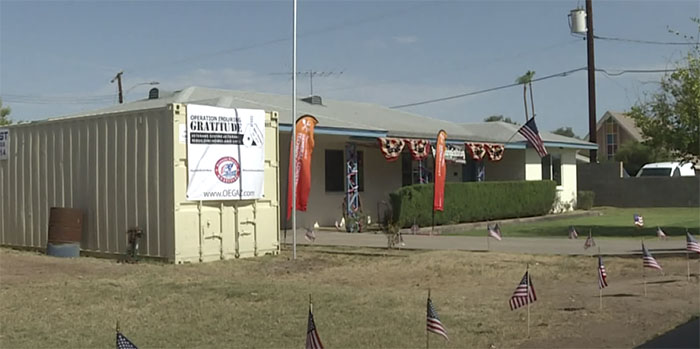 "Oh I think it's wonderful," Gean said with tears in her eyes after walking into her newly remodeled home.
"He was always proud of his service…" Gean said of her late husband.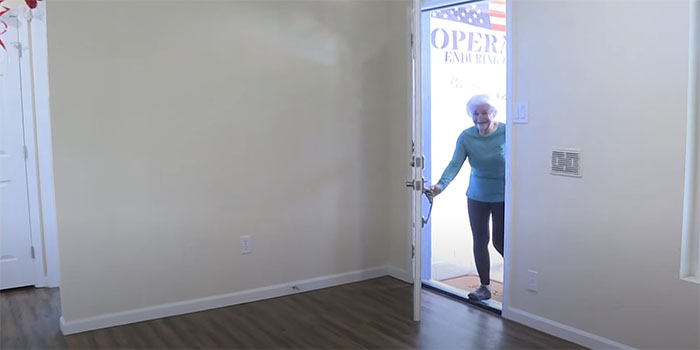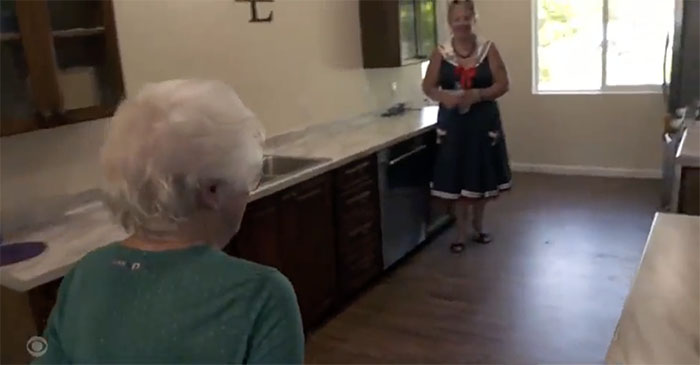 To Gean, who has no children, she's not only found a new family with her neighbor Carmen's family, but also with her entire community that came to help her during her greatest time of need. She said her new family "means everything" to her…
"She looks very happy, and I believe it's because she has a whole family now," Carmen said.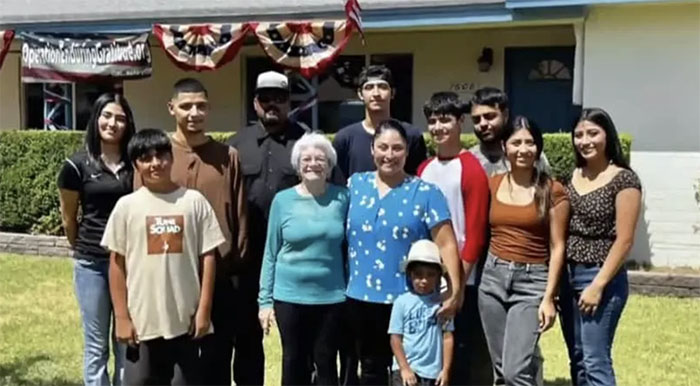 Watch This Heartwarming Video Of Gean Getting Her Newly Remodeled Home:
You are Loved.
Subscribe for free to Understanding Compassion on YouTube and help us make the world a kinder place.
Related Compassion:
Kind Neighbors Painted And Remodeled A Lonely 72-Yr-Old Woman's Home For Free
Kind Neighbors Raised $275K To Buy Home And Stop Eviction Of Sweet 70-Yr-Old Lady Who Always "Greets Everyone"
Kind Neighbors Raised Over $70,000 To Help A Man With Special Needs Keep His Home After Losing His Father