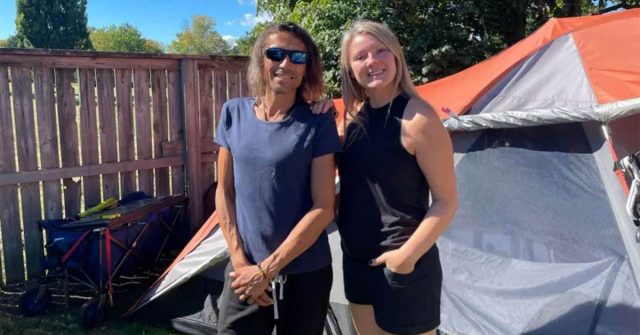 A kind couple has been sharing what they have to help a homeless man get back on his feet.
Kim Cormier was working in her yard in Kingston, Ontario, when a man's scooter blew a tire on their street. She came to ask the driver, David McDonald, if she could help with anything, and she agreed to watch his things while he went to go get a new inner-tube for his scooter.
When David returned, Kim invited him over for dinner with her husband, Andrew, and as they developed a friendship of kindness, they learned about David's situation. David had been homeless off and on since 2010, after his gas station went out of business and he lost his truck, home and separated from his long-term partner. He fell into a depression and ended up becoming homeless, living in a Toronto park.
"I couldn't imagine being homeless. I cried," David recalled. "And so it was hard for me to accept help… charity."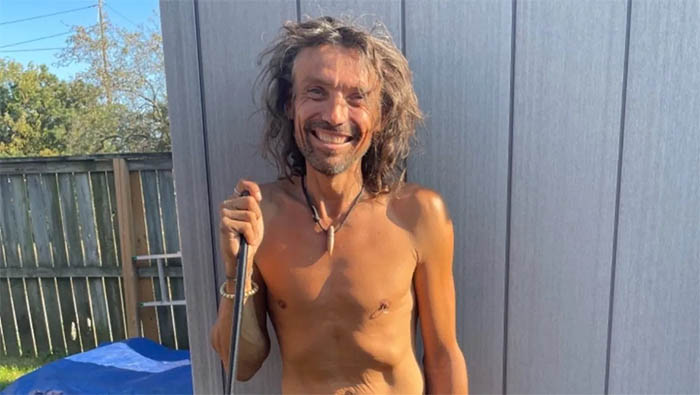 David had stayed with relatives at times when he could, and at one point moved into a shared apartment, but that particular low-income housing complex came with risks of theft and sometimes threats from others, so he found himself back on the streets. He had a tent, and would sleep in it and move around when he needed to.




Moved by his experience and wanting to help, Kim and David stayed in touch, and she helped find him donations of clothes, shoes and a solar-powered backpack that allowed him to keep his cell phone charged. The more they met, the more their friendship developed, and Kim and her husband offered to let David stay in his tent in their backyard to help him get his life back together. He could use their bathroom and laundry room, and would have a safe and reliable place to stay. For Kim and Andrew, they believe in doing what they can to help their community, one person at a time.
After discussing the idea several times, David gratefully agreed and began staying in the Cormier's backyard. They helped get him a new large tent, equipped with a new mattress inside, a couch and a small refrigerator. Their outdoor fireplace served as a kitchen and David could come and go as he pleased.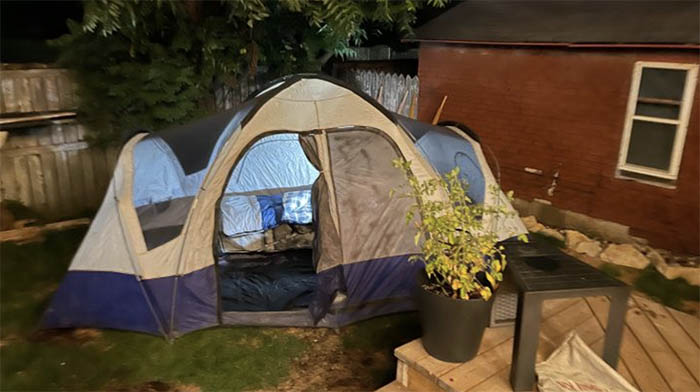 While the tent was great for most of the year, they were concerned that it wouldn't be warm enough in the winter, so the Cormiers had an idea to get David his own portable tiny home which would stay warm in the winter and he could use as a more permanent residence. While Kim and Andrew planned to get the tiny home regardless, they thought it would be a good idea to setup a GoFundMe to help take some of the financial burden off of them with a goal of raising $18,000 for a solar powered tiny home for David.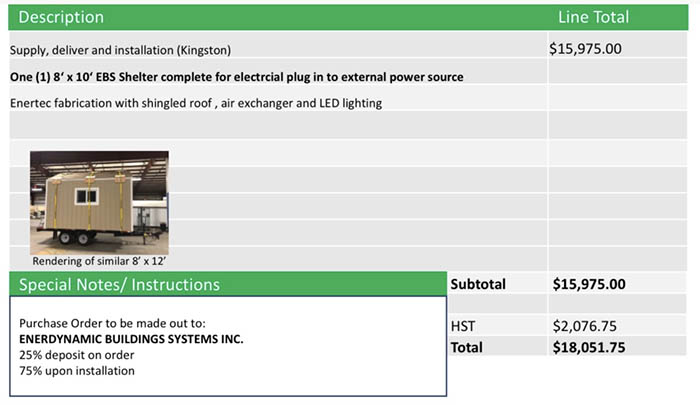 "My name is Kim Cormier, I am starting this fundraising effort to benefit my new friend David," Kim wrote. "He is a lovely man without a home. He has been living on our back patio (now in a donated tent) for the last two weeks and in our lives for the past two months. We are hoping to give back to someone and to help enable/build a more sustainable and better future community. Helping to support our most vulnerable members of society one person at a time. An old Grecian proverb states – "Society grows great when old men plant trees whose shade they know they shall never sit in."
"My partner and I have decided that we are willing to give up a portion of our backyard (as our house has only one bedroom) to house David and these micro homes might be the best answer to help keep him safe, out of the elements and get back on his feet.
Help me
Help them
Help us all"
They ended up raising the $18,000 needed and purchased David his own solar powered Tiny Home. He now has a safe and warm place to stay during the winters.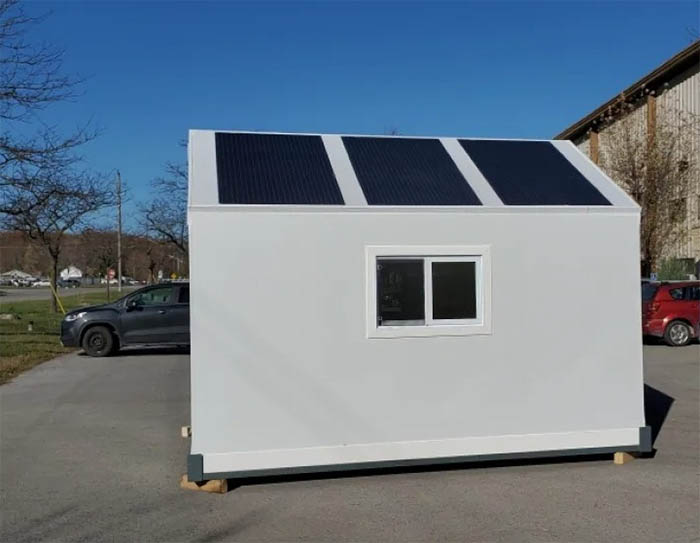 While David's new tiny home can be transported anywhere, the Cormiers have told David that they consider him to be "part of the family" and that he can stay with them as long as he likes. For David, the kindness and generosity Kim and Andrew have shown him has moved him to tears, and has given him a sense of value and human dignity.
"You have to swallow your pride when you're homeless," David said. "She's done more than I can ever say thank you for."
Watch this sweet video that David recorded on his phone to help raise money to try and pay back Kim and Andrew's cost for his tiny home: "I don't want them to pay for it all themselves."
You are Loved.
Subscribe for free to Understanding Compassion on YouTube and help us make the world a kinder place.
View this post on Instagram
Related Stories:
Formerly Homeless Man Opened Pizza Shop Where Each Monday The Homeless Eat For Free
He Befriended This Homeless Man, Got Him Lunch, A Shower, New Clothes And A Job
Compassionate Restaurant Sets Up "Take One Leave One" Coat Rack For The Homeless