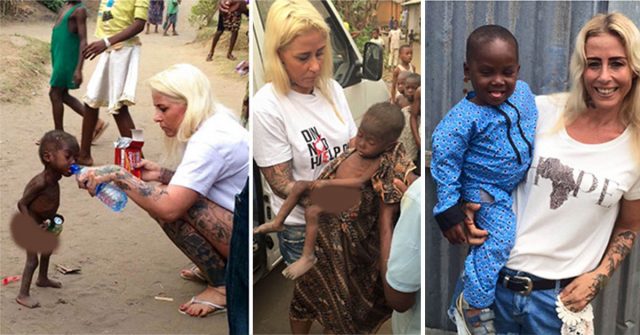 Anja Loven encountered an abandoned, starving and dehydrated little boy while walking through the streets in southeast Nigeria. Disoriented, and barely able to stand, the 2-year-old boy wandered around the streets searching for scraps of food to eat. The little boy, now named Hope, had been fending for himself on the streets for over 8 months.
He had been abandoned by his parents for fear that he was a witch, and was all but skin and bones when the compassionate Anja first laid eyes upon him.




"I was so sick to my bones to see a two-year-old boy in such a horrible condition," she said.
"When we first entered the village I looked over my shoulders and slowly turned around to see Hope sitting on the side of the road."
"I became a mother myself 20 months ago and I was thinking of my own son when I saw Hope."
Anja immediately approached the child and encouraged him to drink some water and eat a little bit of food.
"Yes, you are coming with me," she told Hope. "Now you don't have to be here anymore."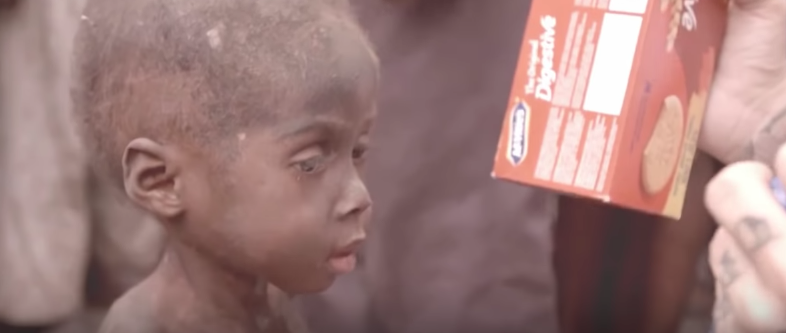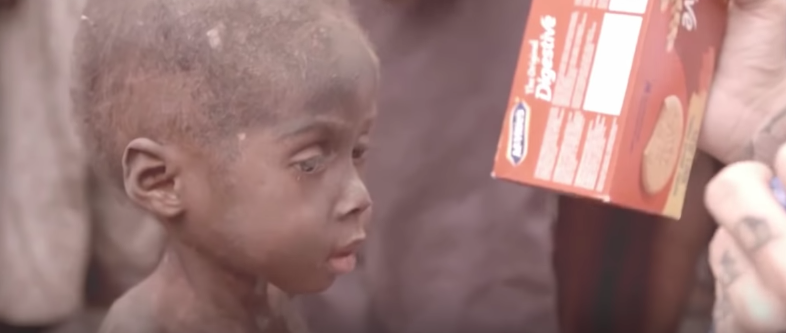 Anja and her husband, David, run a compassionate orphanage in south-east Nigeria for children who have been abandoned by their families as a result of superstitious beliefs, called the African Children's Aid Education and Development Foundation (ACAEDF).
Anja took Hope to the hospital the same day that she found him and doctors discovered that he had a few serious medical conditions, including worms, but could be cured.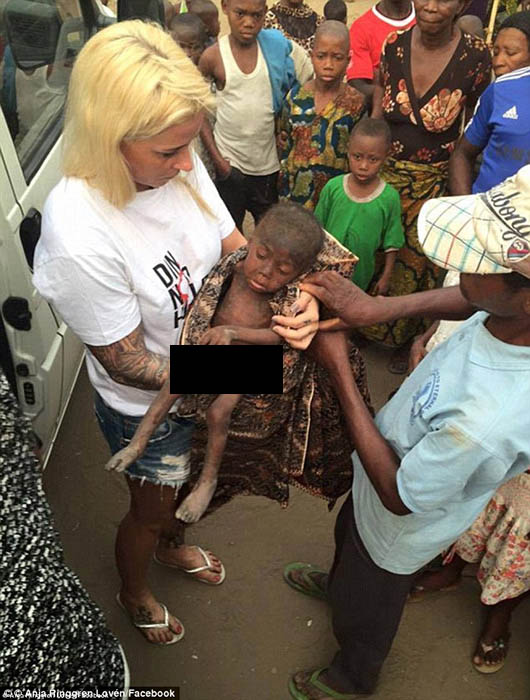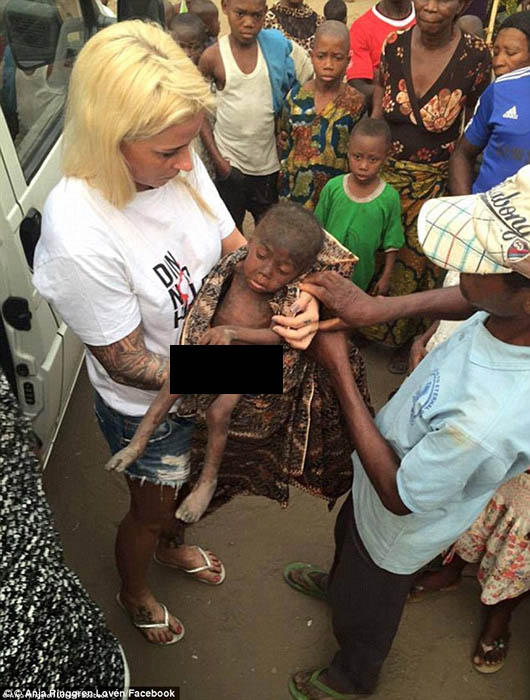 He was immediately given medication to get rid of the worms in his stomach and also daily blood transfusions to raise the number of red blood cells in his body.
"He got the best treatment we could give him, and everyday my team and I were hoping that he would survive… Very quickly we discovered that Hope was a very strong boy. A little fighter," Anja said.
"A few days after we rescued him, my husband David and I brought our son along to the hospital. This was the first time we saw a smile on Hope's face."




Hope's medical bills were quite costly, and Anja asked the world if they could help. Within days, loving people from all over the world donated over $1 million dollars to help Hope as well as the other children Anja is rescuing and saving.
Hope has now recovered and has attended his first day at school.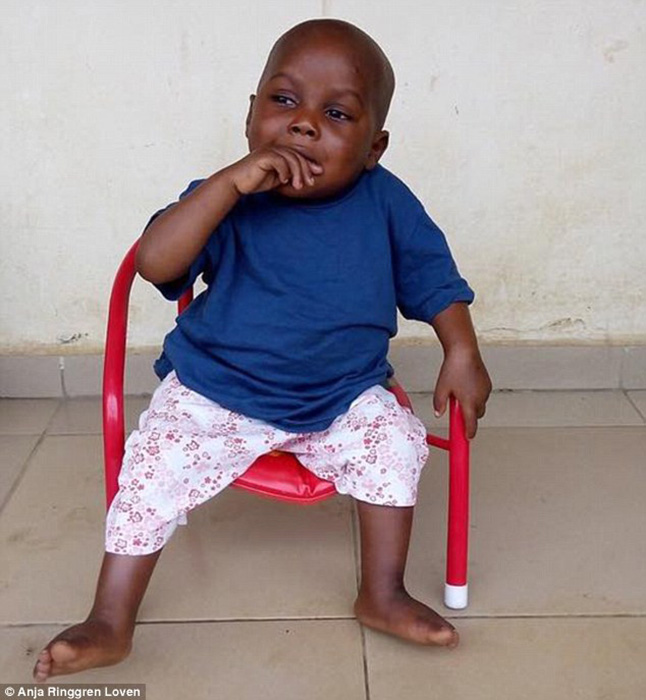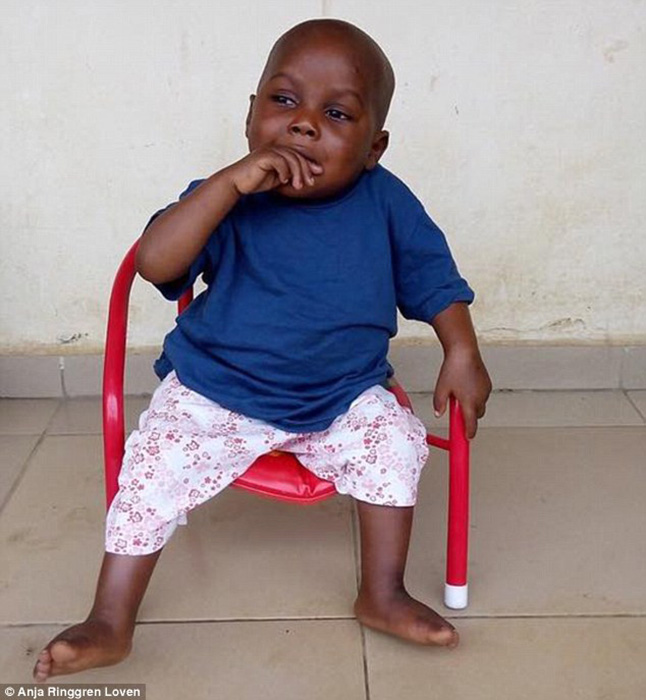 He seems to enjoy playing soccer as well.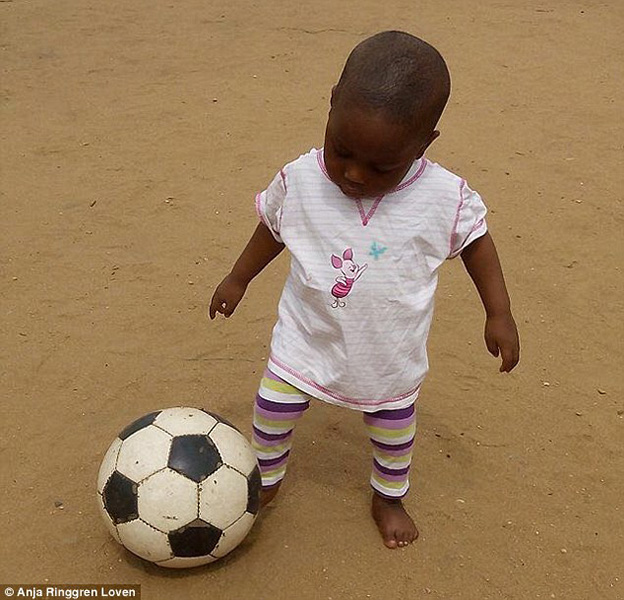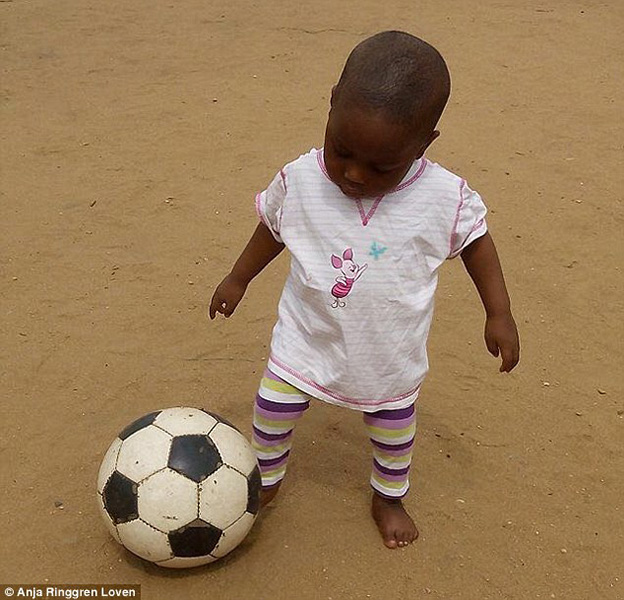 Anja continues to rescue little boys and girls who are abandoned, dehydrated, starving, and accused of being witches.
In Germany, she was recently recognized as the most influential person in the world for her work towards helping numerous abandoned children accused of being witches in Nigeria.
"To the world, you may be just one person. But to one person, you may be the world."
There are many children around the world that are abandoned, starving and dehydrated, and it's up to each of us to open our hearts to help them as best we can.
You can support Hope and Anja's wonderful humanitarian work here.
Watch this video of Anja rescuing Hope:
You are Loved.
See Also: Instead Of Buying A Yacht, He Decided To Pay For 26 Kindergartners To Goto College