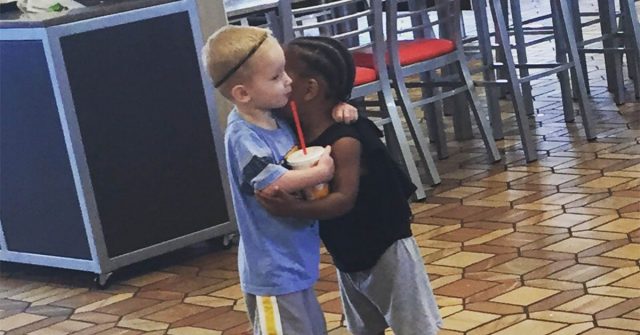 While out for lunch one day, two young boys were seen becoming friends at a fast food restaurant and sharing a sweet hug together.
Reddit user itsallhistory shared a photo of the sweet moment.
"Hugging strangers in fast food restaurants, no big deal," they wrote.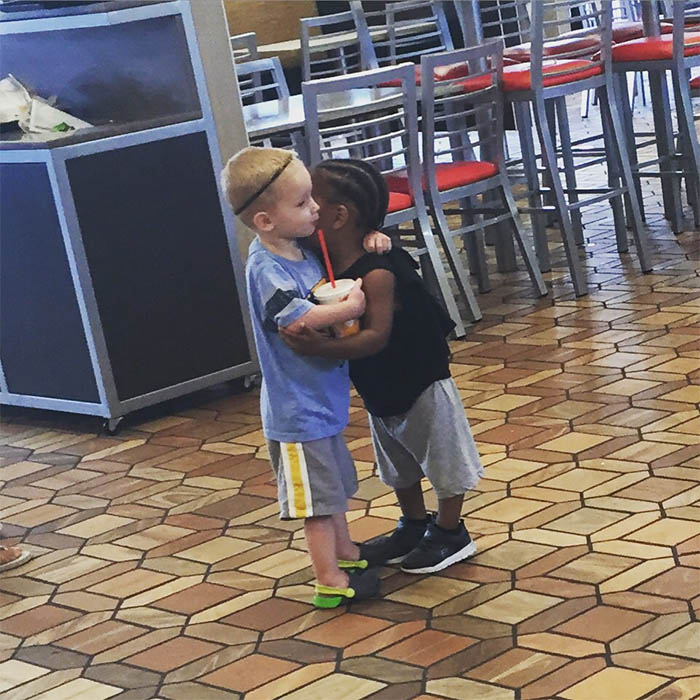 Tens of thousands of hearts online appreciated seeing the pure and tender hug between these two cute children.
"That's the kind of world I want to live in…" commented Leonie B.
"Aww how sweet are they? This just goes to show we are not born with hate in our hearts… it is taught later in life. God Bless these two innocent children, all they know is love," wrote Bette Jean K.
"They don't see color, they see a friend," wrote Anita S.
"I would bet they bonded in the play place. We should build an adult sized playground so we can enjoy playing with others," shared Carly R.
"The world needs more of this… especially from adults treating each other with respect and kindness," wrote Chris S.
You are Loved.
View this post on Instagram
Related Compassion:
After Baby Says 'Hi' Kind Man Spends 45 Minutes Letting Her Draw On His iPad And Watching Cartoons Together
Kind Father Overheard Giving Heartwarming Explanation About Diversity To His Daughter At Restaurant
Kind Young Woman Saw Boy's Sad Face After He Learned He Couldn't Afford Shoes, So She Bought Him A New $180 Pair