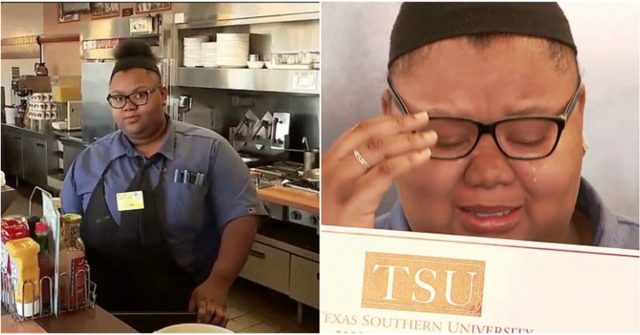 When you're good to others, it always comes back to you, and this story of a genuinely kind high-schooler is a perfect example of that.
Evoni Williams was having a normal day at work at a Waffle House in Texas, serving waffles and smiles, when she noticed an elderly man named Adrien Charpentier struggling at his table. The 78-year-old was having trouble enjoying his meal, and was unable to properly cut his food due to a problem with his hands.




"He was like, 'My hands are not functioning too well.' He needed me to cut his food. And I did," she said.
The older gentleman told her, "My hands are not up to par. If I want to cut my meat, I look like I'm [just poking] it." So, Evoni compassionately took a few minutes and patiently helped the man cut up his meal.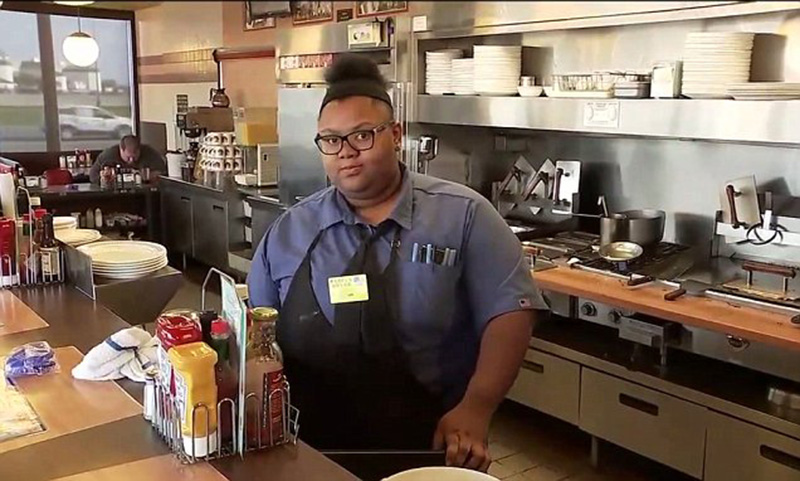 Yet while she was doing this, the kind teenager didn't realize that her actions were being observed by someone at a table nearby the counter.
Another customer who was eating at the Waffle House, Laura Wolf, was moved when seeing such a beautiful act at the start of her morning, and took a picture of it while it was happening.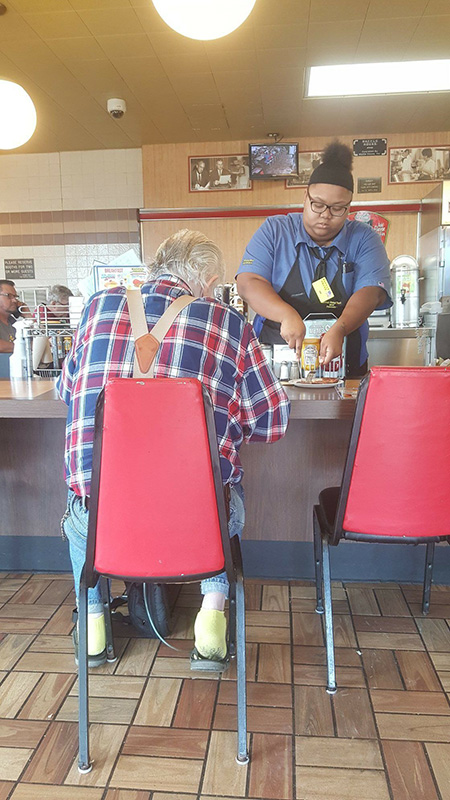 She posted the photo online, and the post ended up being shared more 71,000 times in less than a week, making Evoni a shining example of compassion.




Laura shared the following of the experience;
"I don't know her name but I heard this elderly man tell her his hands don't work too good. He was also on oxygen and struggling to breathe. Without hesitation, she took his plate and began cutting up his ham. This may seem small but to him, I'm sure it was huge. I'm thankful to have seen this act of kindness and caring at the start of my day while everything in this world seems so negative. If we could all be like this waitress & take time to offer a helping hand…."
The Good News of Evoni's kindness quickly spread, and it was seen by staff at Texas Southern University. They thought such a good deed should be rewarded, and they decided to give a generous boost to her college fund. After she graduates high school, Evoni will be granted a $16,000 scholarship to the university. The institution of higher education have also assigned her a counselor to help her get the process started.
"No matter your upbringing or background, I think it's important to be kind to others. It just came from the heart," Evoni said when later interviewed.
She plans to continue working at the waffle house, and was moved to tears that she will be helped in paying for her higher education.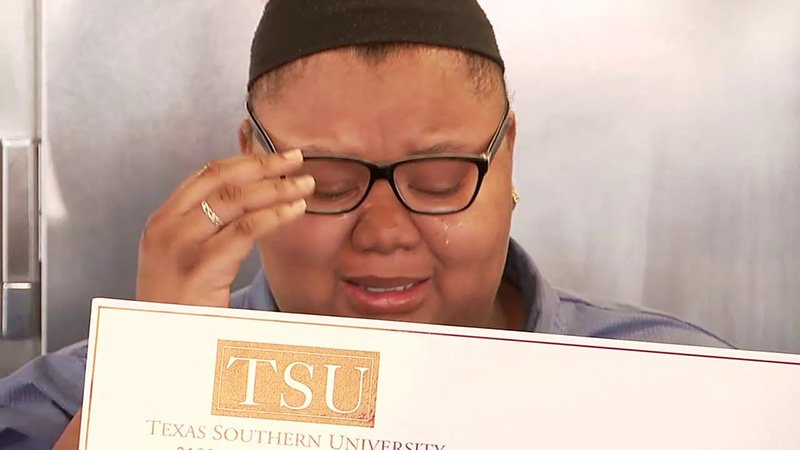 Small acts of kindness are not small, they are large events within the heart and inspire the best in those around us. Everyone in this world desires to love one another, and to have peace, and it's through these kind acts towards one another that we are reminded in our hearts what is truly important in life.
If you see someone who could use a little help this week, go out of your way to show them some love and kindness. Even the smallest gesture can leave a lasting impression of love for everyone involved.
You are loved.