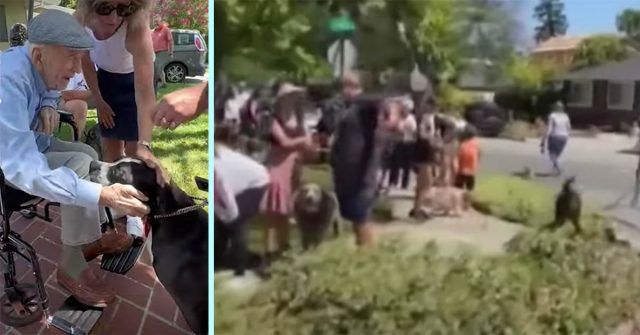 When an elderly man shared that he just wanted to pet some dogs for his 100th birthday, his neighbors and more than 200 dogs showed up to his party, and he pet every single one.
Dr. Robert Moore really loves dogs. With his 100th birthday coming up, and with many of his friends having already passed, he and his family thought it would be a nice idea if he had some furry companions join him for his birthday party.
"My father loves dogs. He just loves them all," Robert's daughter, Alison, said.
Alison put on a post on Facebook and Nextdoor letting their neighbors know her father was turning 100, and asked that if anyone had a dog, that what he wanted for his birthday was to have a few moments to say hi and to give it a few pets. She let them know their address and the day they would be sitting outside for his party, and welcomed anyone who would be so kind as to join them.
"My sister and brother-in-law picked him up from his assisted living center and told him about the surprise party," Alison said. "He was shocked but at the same time, he was so excited for it."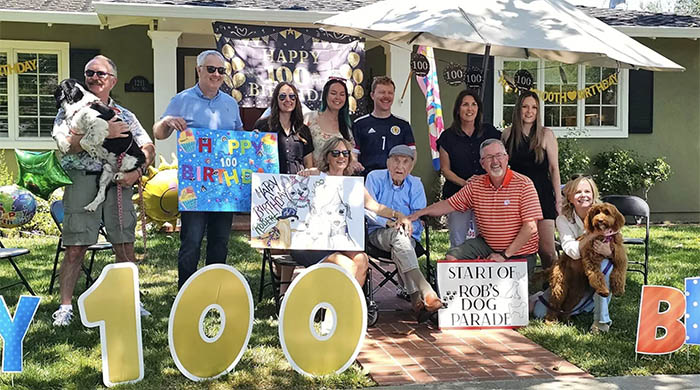 While expecting maybe a dozen or so dogs to show up, the Moore family was surprised and overjoyed to see a doggy parade and line had formed in front of Alison's house for her dad, with more than 200 dogs in attendance.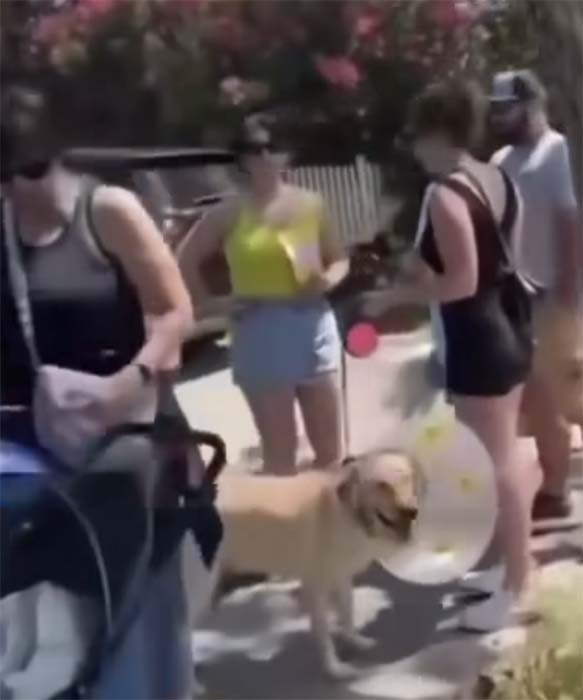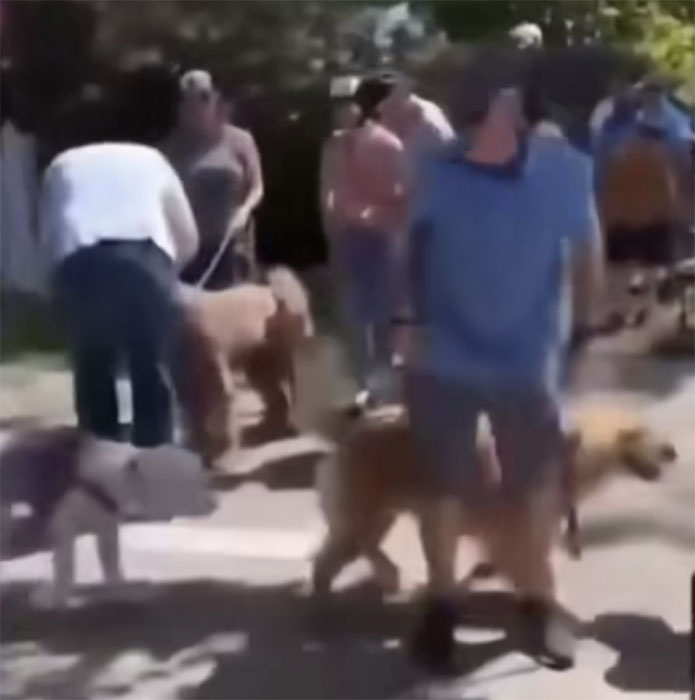 Each neighbor and their dog waited in line, and then came up to Robert and he was able to smile and meet each one, and pet them for a little while.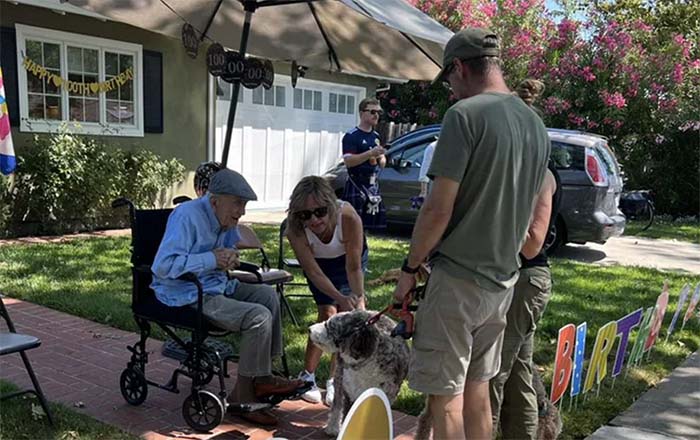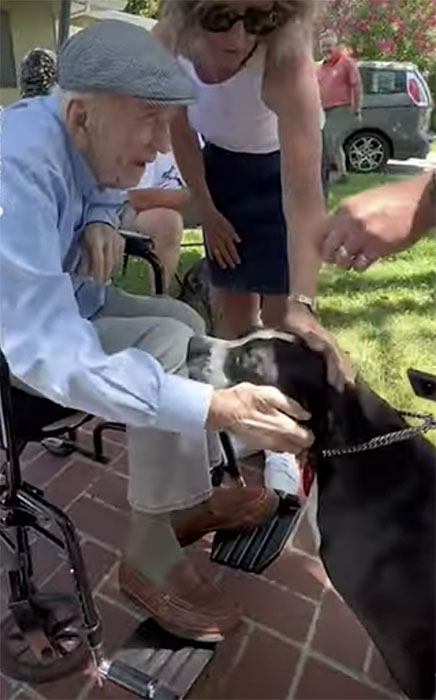 "My father, he was so touched," Alison said. "He pet every single dog that came through. Every person brought the dog up to him. It was so lovely. It's hard to explain how special it was. He really felt the birthday love."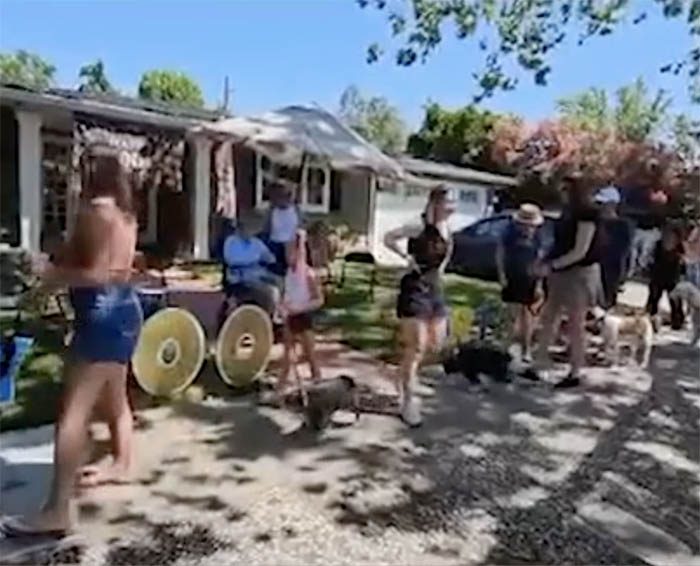 "They were mostly strangers… and it just made you feel wonderful about your community that people would come out and do that for your dad who you love so much."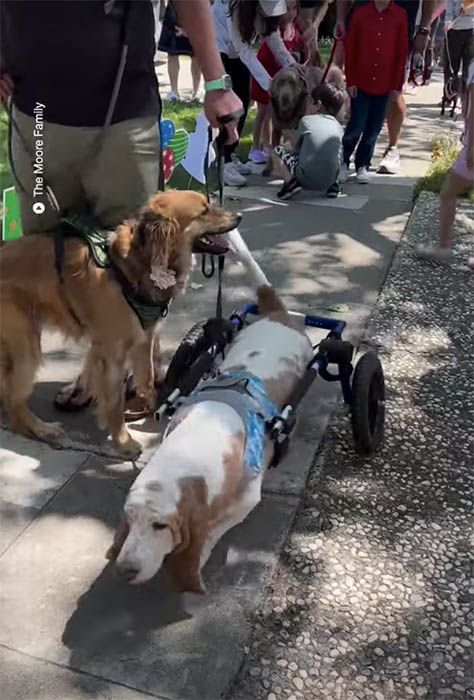 The doggies also had a wonderful time. Some even showed up in their own vintage cars and took part in the parade.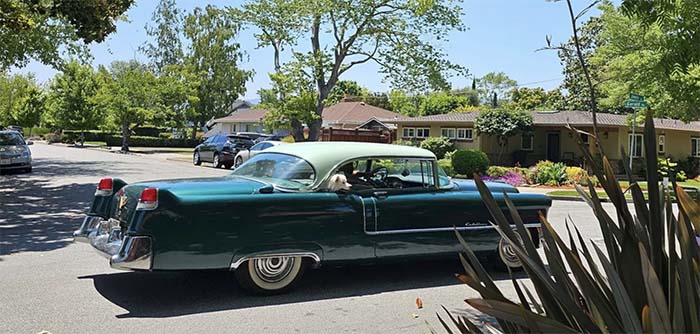 One happy pup showed up in a tuxedo with a happy birthday sign.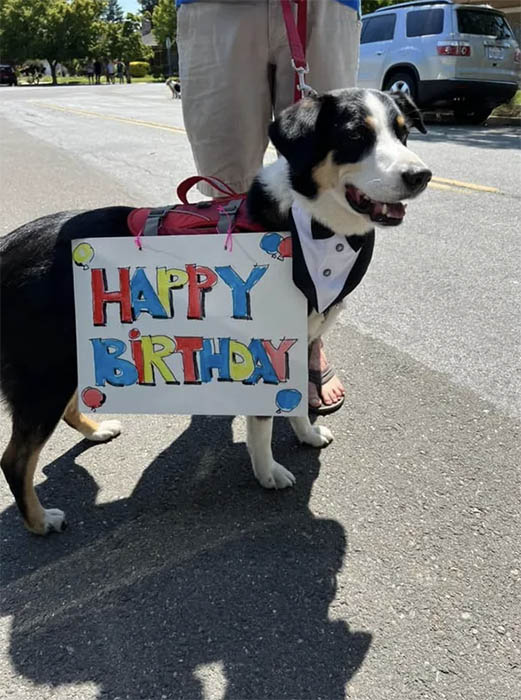 "This is probably the biggest thing that's happened in our family that's given us the most joy," Robert's other daughter, Vickie, shared.
Overall, Robert had a truly wonderful 100th birthday, thanks to his loving neighbors and their loving pups.
You are Loved.
View this post on Instagram
Subscribe for free to Understanding Compassion on YouTube and help us make the world a kinder place.
Related Compassion:
Trash Collectors Surprise Sweet Woman With A 100th Birthday Cake, Leaving Her Crying Tears Of Joy
Kind Man Adopts All Of The "Unadoptable" Dogs From Local Shelters