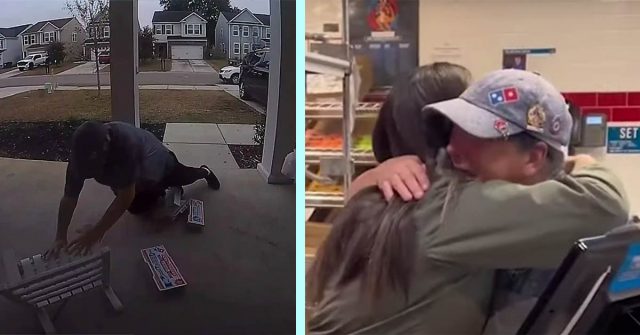 When a kind family saw their 72-year-old delivery driver fall while delivering their pizza, they helped raise more than $270,000 to help her retire.
Lacey Klein and her husband, Kevin, ordered dinner from a Dominos in Berkeley County, South Carolina, and as the delivery driver came to their front door, they heard a noise outside. When checking their front door camera, they saw a woman laying on the ground.
Their delivery driver, 72-year-old Barbara Gillespie, had been carrying a bag and several boxes as she slowly approached the front door, and as she tried to make it up the first porch step, she fell, and her along with the boxes of food fell to the ground.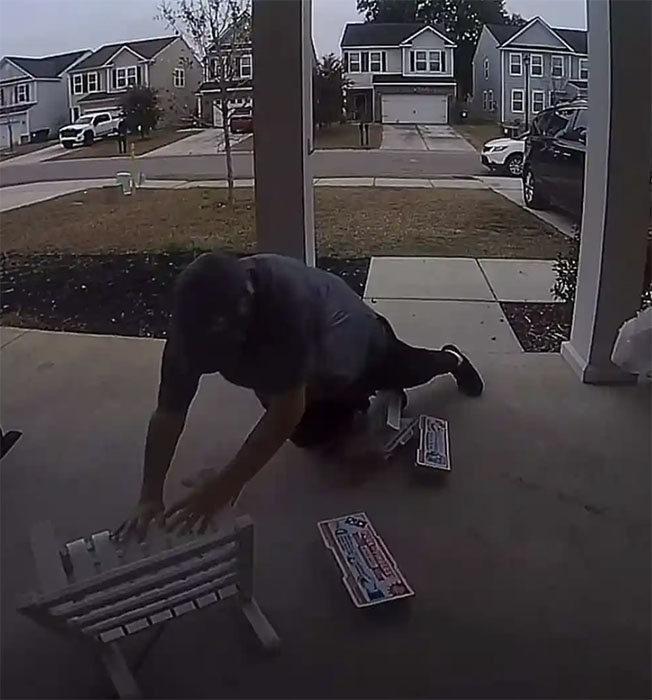 Kevin, a paramedic who works for the local fire department, opened the front door and asked Barbara if she was okay as he came to her side to help her stand up.
"Sorry," Barbara said, as she seemed more concerned about about having dropped their food than she was about her own personal well being.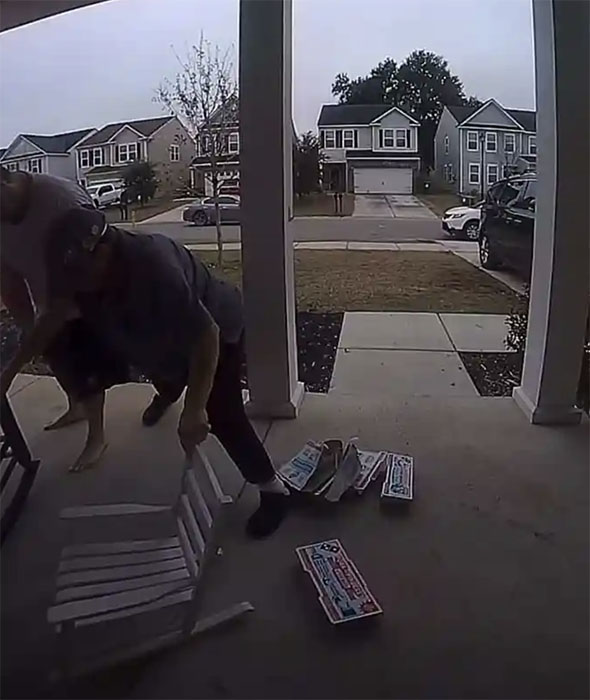 Kevin and Lacey were not worried about the food, but felt compassion for Barbara, who was working so hard at her age.
"When I see someone her age that is still having to work, not just because they want to, but because they have to… [when] I see something like that happen, it just really upset me," Lacey emotionally shared.
The next day Kevin and Lacey decided that they wanted to help Barbara. They shared a post online of their humble delivery driver taking a fall on their porch and being more concerned about their food than about herself, and asked friends and family to donate what they could so that they could present Barbara with a nice tip.
"Hi, my name is Lacey and my husband and I are trying to fundraise for our Dominos delivery driver Barbara," the GoFundMe reads. "Today she took a rough fall on our front porch while delivering our food. We would like to bless her by bringing by a "tip" to help her with anything she may need. She is an older woman who fell and only cared about the food she dropped. Let's show her some kindness and take off some of this burden. Thank you all ❤️" 
Many kind hearts shared their post online and donated to help Barbara, and within 24 hours more than $50,000 had been raised. Kevin, Lacey and their two daughters surprised Barbara at her work, bringing flowers and chocolates and told Barbara about the GoFundMe then added her to the account.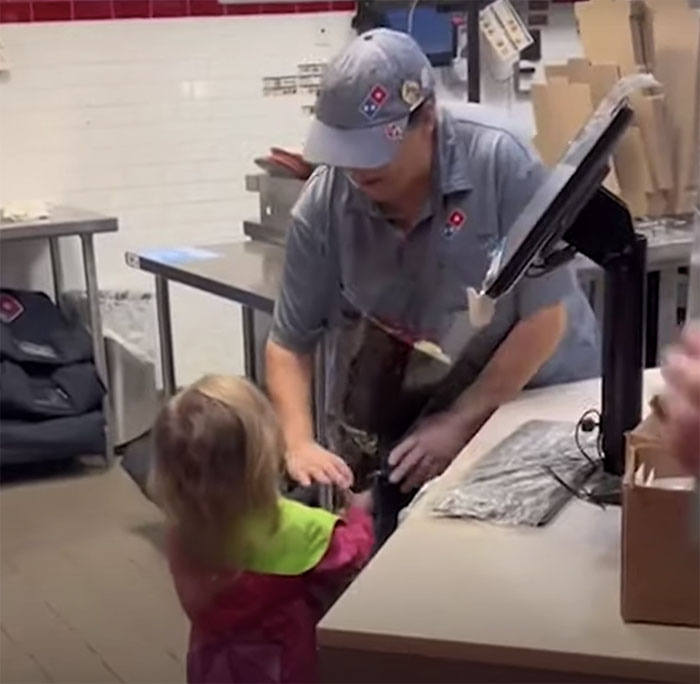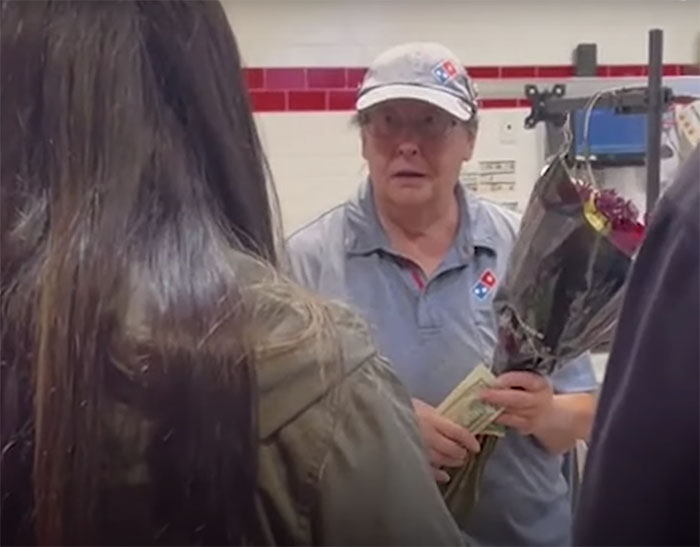 When Barbara heard of what they and many kind hearts had done, she was speechless and stood in disbelief.
"I was so awestruck," Barbara said. "I thought I was in a dream. I still, today, have to keep pinching me."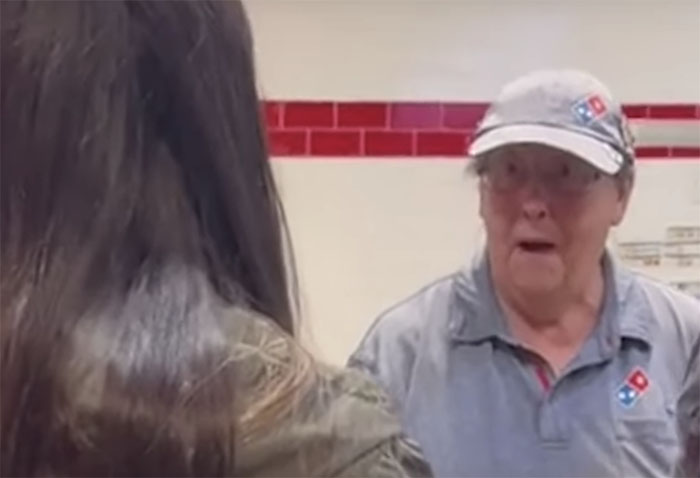 "I couldn't even think… they were asking me for my phone number… I couldn't remember my phone number, I am just standing there, and tears are welling in my eyes, and I am going, "I can't believe this… this isn't happening to me…"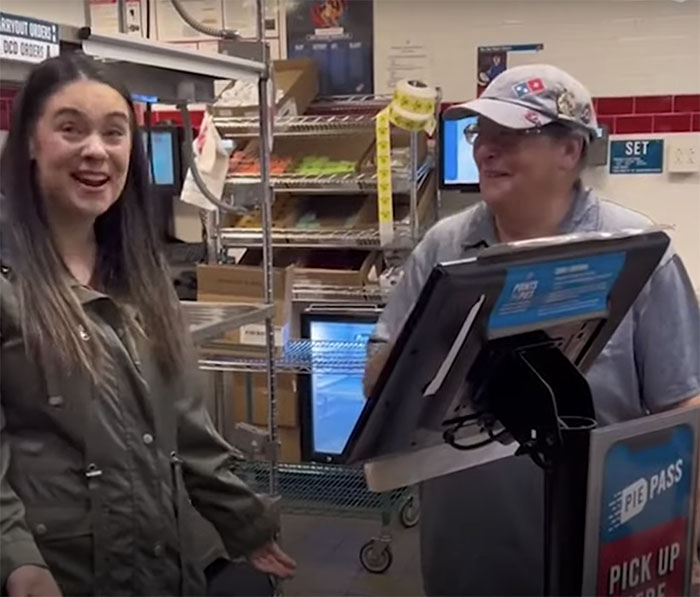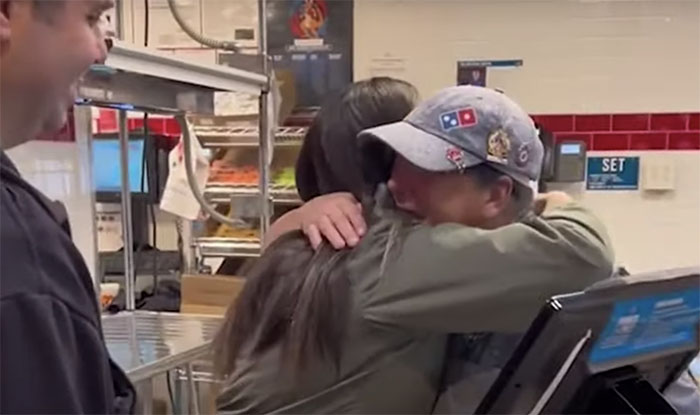 Barbara herself had been feeling down about the fall, but this deeply beautiful blessing was just what she needed.
"When I fell, I was thinking, 'I didn't need this… this is going to make things so much worse..' [referring to her health] but then all of this happened, and what I want to say is God can take a bad situation and turn it into a good situation, he can bless people, if they would just trust in him."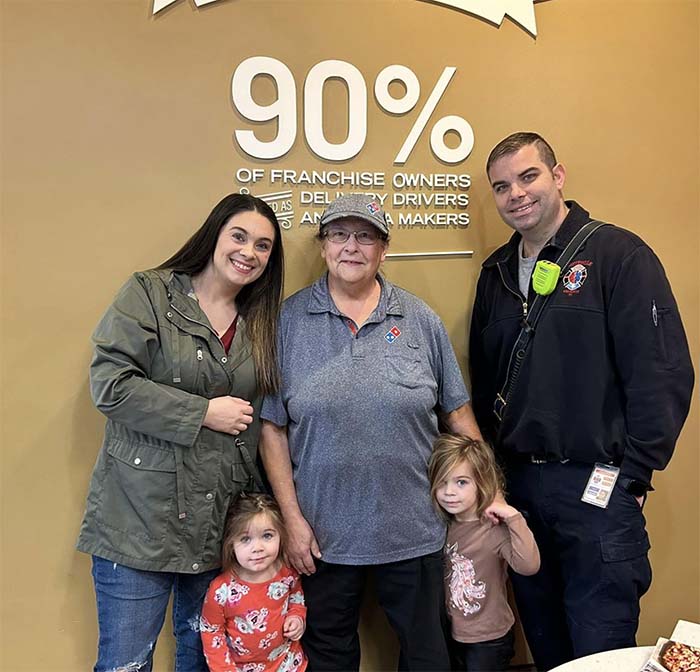 The GoFundMe has has grown to more than $270,000, and Kevin and Lacey are hoping that Barbara will now retire and spend more time with her grandkids.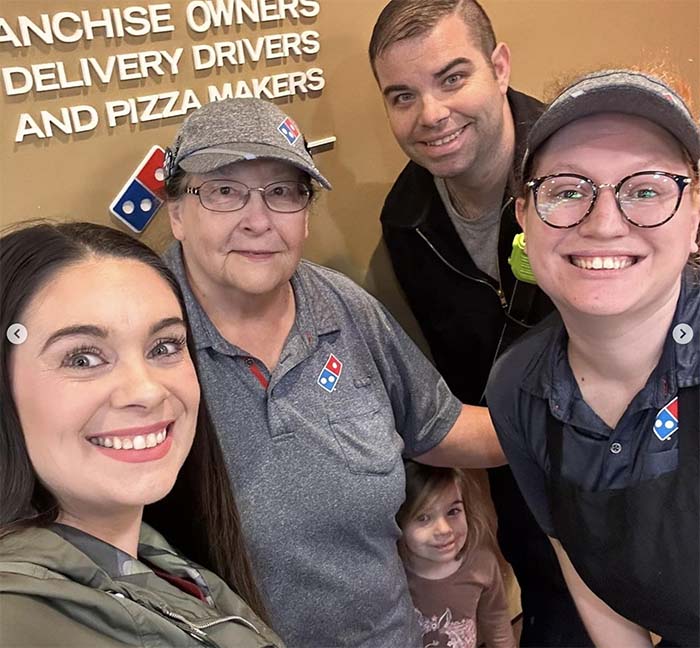 "We want her to retire right now," they said. "Stop working and enjoy her grandkids, her kids, her great-great-grandkids. Go on a cruise, take a vacation, whatever she wants to do."
You are Loved.
Subscribe for free to Understanding Compassion on YouTube and help us make the world a kinder place.
View this post on Instagram
Related Compassion: