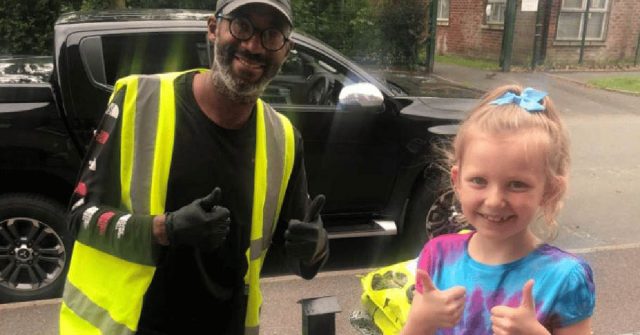 When a kind 8-year-old learned that her favorite delivery driver was deaf, she learned sign language to be able to talk with him.
8-year-old Tallulah McLellan loves waving to the always smiling man who delivers parcels to her family's home each week in Greater Manchester, England.
One day Tallulah wanted to say thank you to the delivery man, so she wrote him a thank you card and drew a rainbow on it. When she and her mother went to give her drawing to the nice man, Tallulah learned that he was deaf.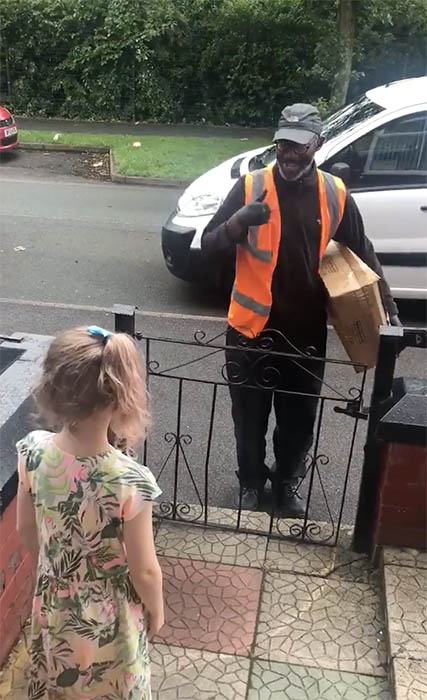 Every morning since, the delivery driver, Tim Joseph, has proudly displayed the rainbow drawing in his delivery van.
One day after one of Tim's regular deliveries to Tallulah's home, she amazed him by using sign language to say, "Have a good day!" He was deeply moved by the kind young girl's thoughtfulness and willingness to learn sign language in order to speak with him.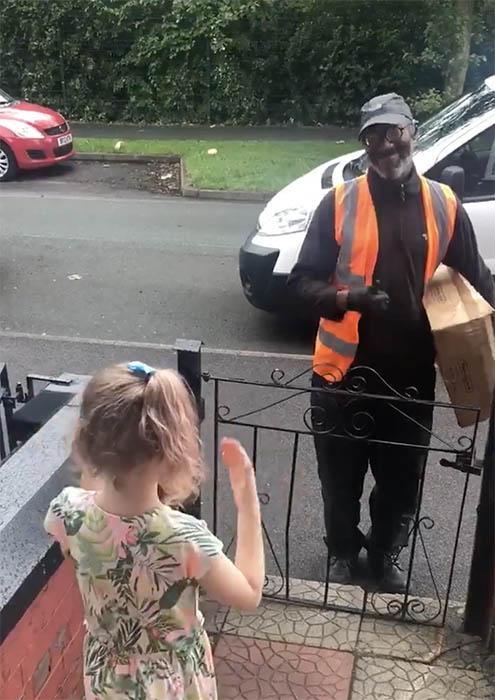 Tim shared that it "made his day."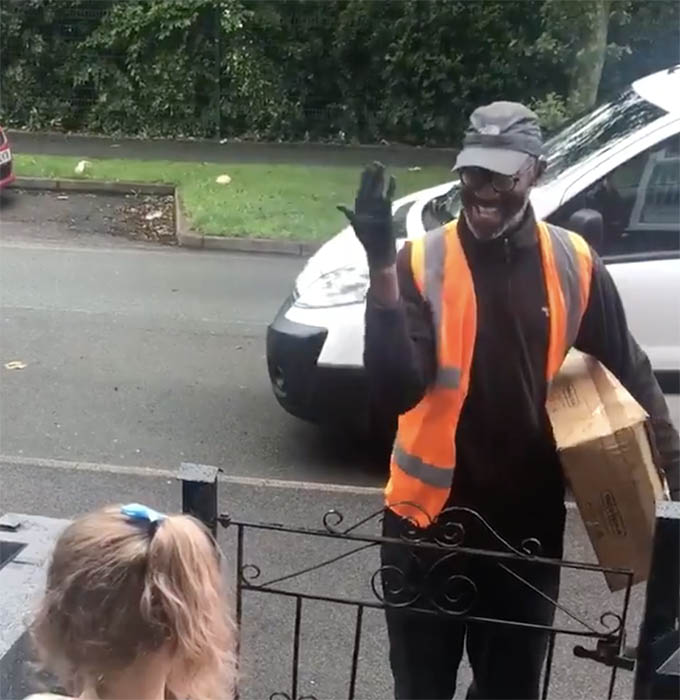 Tim later taught Tallulah other common phrases, such as "Good morning!"
Tallulah's mother shared the beautiful moment of her daughter and Tim using sign language to speak with each other.
"This is our delivery man," Amy McLellan wrote in a post online. "We see him 1 or 2 times a week, Tallulah drew him a thank you 🌈, he still has it proudly on show in his van. They have built up quite a friendship over these last few weeks. #proudmum"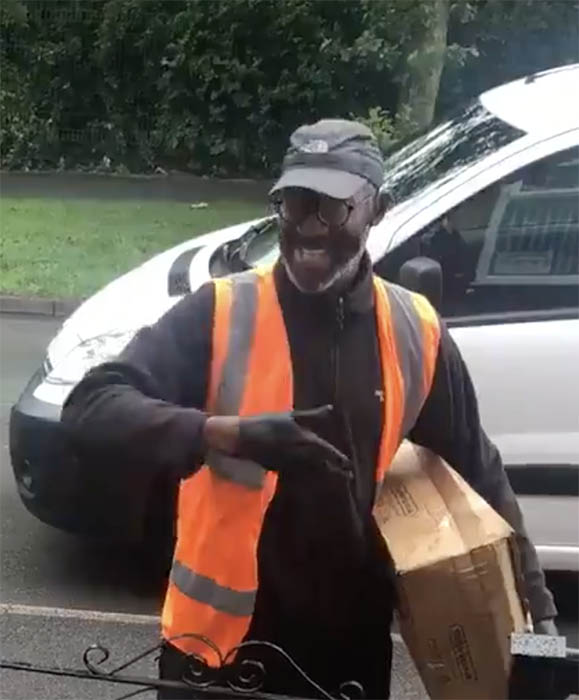 Thousands of hearts online have appreciated the young girl's kindness.
"Doesn't take much to be kind and friendly. This is beautiful. Thank you Tallulah, this has put a smile on my face," wrote Lee W.
"I say thanks to this lil girl's parents for teaching her how to love everyone, and then she goes beyond just to communicate with someone, makes my heart glow!! Thank you all for being amazing examples of how we as human beings should be acting towards one another!" commented Maggie S.
"Wish it was taught in schools," wrote Annette C.
"The smile on this man's face tells you all you need to know about how this touched his heart," wrote Robert H.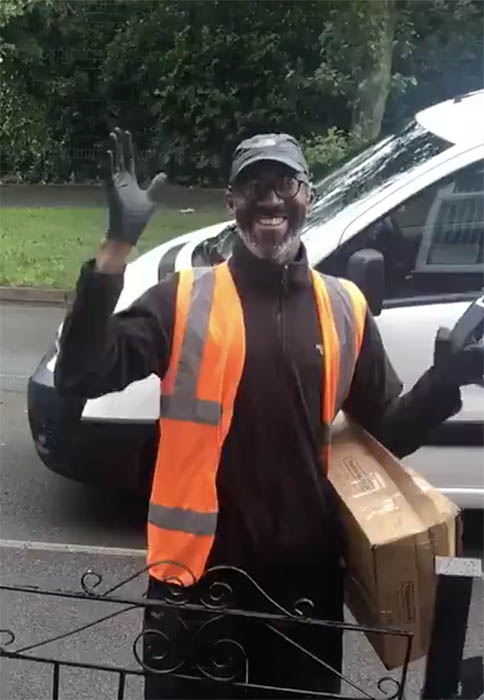 Watch this beautiful video of Tallulah signing with Tim:
This is our @Hermesparcels delivery man, we see him 1 or 2 times a week, start of lockdown Tallulah drew him a #thankyou 🌈, he still has it proudly on show in his van, they have built up quite a friendship over these last few weeks @ststephensaud #proudmum pic.twitter.com/JELmaibyIM

— Amy Mclellan (@mummybear1903) June 19, 2020
You are Loved.
Related Compassion:
A Line Of Hungry Customers Were Kind And Patient For A Deaf Cashier; Each Writing Down Their Orders With A Smile
Kind Bus Driver Stopped Bus To Help Walk A Blind Man Safely Through Street Construction