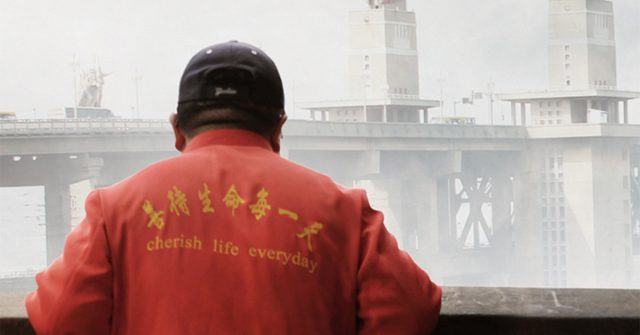 Since the year 2000, 52-year-old Chen Si has spent every one of his weekends at the Nanjing Yangtze River Bridge saving people from committing suicide.
"I understand these people," Chen explains. "I know they are tired of living here. They have had difficulties. They have no one to help them."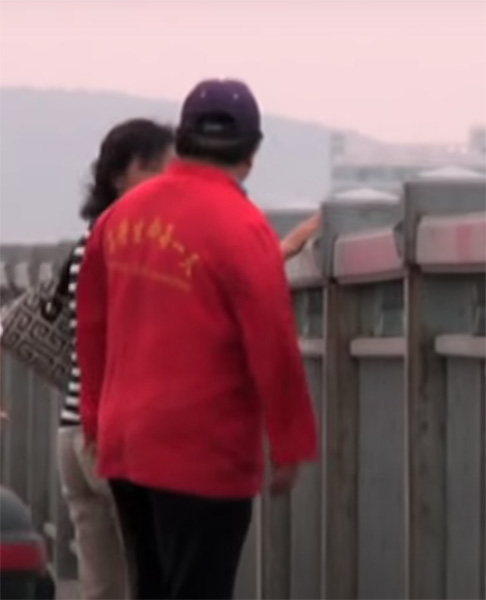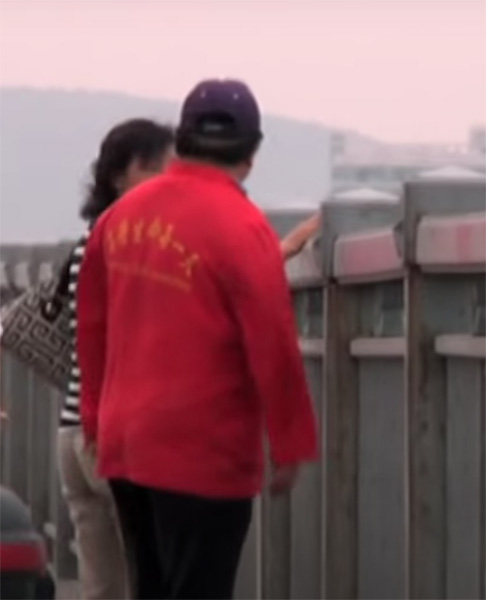 The Yangtze Bridge is the most active site in the world for suicides, standing 300 feet above the river below. For more than 20 years, Chen Si has been patrolling the bridge, searching for signs from people walking by that they might be considering jumping.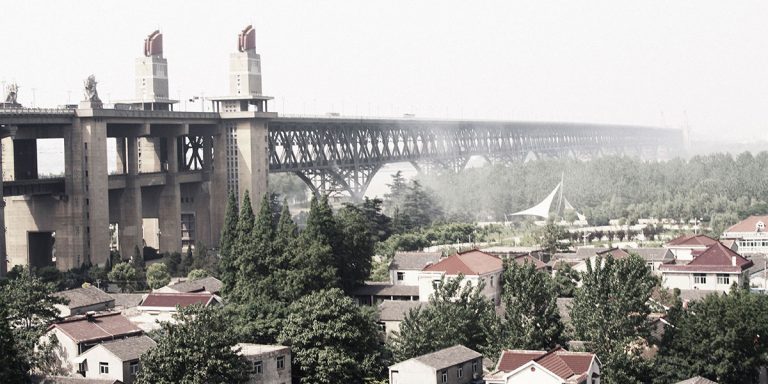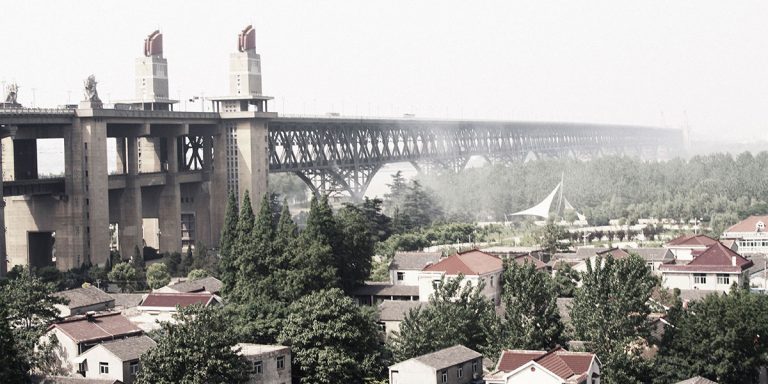 Chen was born to a poor family in Suqian, Jiangsu Province. He dropped out of high school when he was a teenager and was very poor for a long time, often finding himself homeless and sleeping under overpasses. He later opened a fruit stand and began to earn enough to survive. One day he was driving his fruit truck over a bridge when he saw a young woman in her twenties standing at the side of the bridge. She looked incredibly distraught and he could see she had been crying. She suddenly began trying to climb onto the bridge railing, and Chen realized that she wanted to kill herself. He quickly pulled over his truck and rushed out to help her, and he ended up saving her life.
"It was a natural response," Chen said of the experience.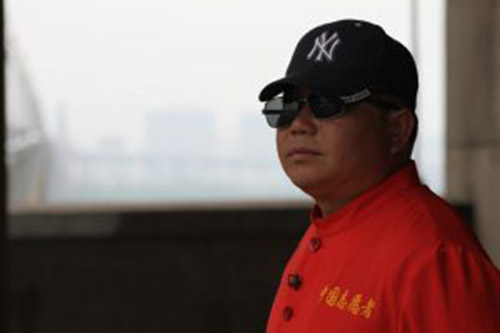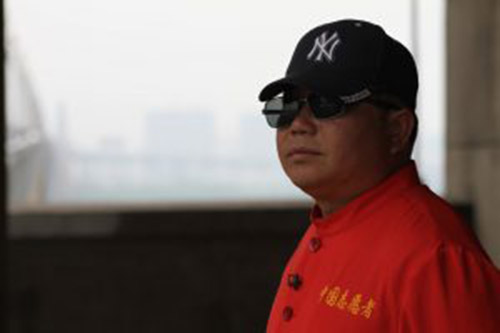 The incident deeply affected Chen, and shortly after, he personally lost someone dear to him to suicide. An elderly relative of his, to whom he was very close, committed suicide after his sons disputed who should shoulder the responsibility of taking care of him in his old age.
"Life is too fragile. If one of his sons had shown a little filial piety, he wouldn't have ended his life," Chen said.
The loss was very difficult for Chen, and after being unable to save his relative, he decided that he wanted to do everything he could to save others who may be considering suicide. He read in the newspaper that the Nanjing Yangtze River Bridge was a common place for suicide attempts, so Chen began regularly walking the length of the bridge to see if he could connect with and try to help stressed people before they jumped.
Chen looks for people ""who look depressed, those whose psychological pressure is great" and whose "way of walking is very passive with no spirit, or no direction." He then approaches them and tries to talk with them.
One man he encountered on the bridge was considering suicide because of a $15,000 bill for his daughter's leukemia treatment that he couldn't afford to pay. Not only did Chen counsel and save the man's life on the bridge that day, but he began phoning him every week and he also spoke with the man's creditors to see if he could find him a workable solution.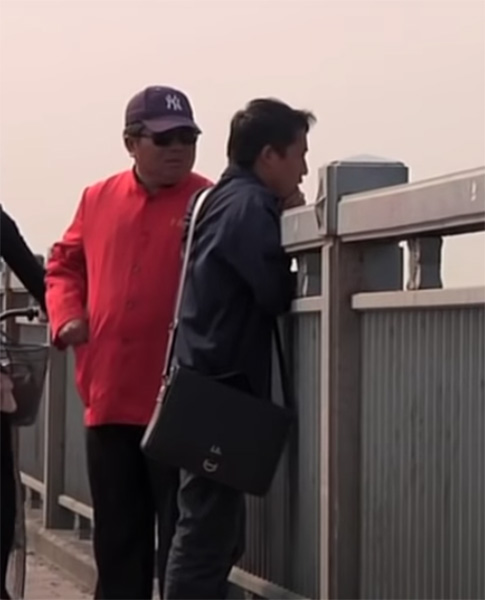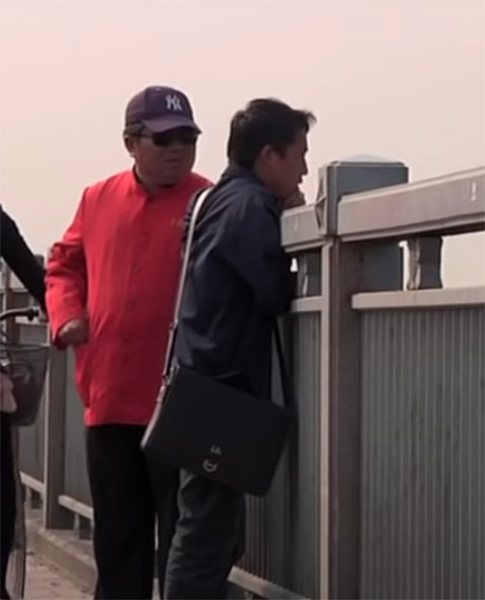 Chen strives to give hope and direction to people who feel they're at the bottom of their rope. One woman he met on the bridge had recently been left by an abusive husband and had a 3-month old baby to take care of. She had no education and no job, and had no means for caring for the child. She had hoped that her death would mean that her husband would be forced to provide for the child. Chen counseled her and was able to convince her not to take her own life.



There have been countless other precious human beings who this compassionate man has saved. The student who severely struggled with failure. The rich man who lost everything. The dreamer who bet it all but lost in the big city. Each year Chen saves numerous lives of sweet people who otherwise would have gone through with suicide in the midst of their deep pains and struggles.
Chen understands that their struggles don't end just because they don't jump, so he pays for a nearby home which acts as a counseling center for them.
"Just pulling them away from the bridge doesn't mean they have been saved. I have to help them rebuild their confidence and ignite a new hope for life. Only then can they move on with a new life."
The two-room home is a short distance from the bridge and he is able to invite those considering suicide there to provide counseling. He calls the home "a station for your soul to rest in," and guests are allowed to stay in the house for as long as they like. Over the past 20 years, Chen has personally spent nearly a hundred-fold of his monthly salary of 3,000 yuan ($481) to provide housing and lodging for the people he saves.
"I bring them back to my station, sit with them and ask them to share their stories," Chen said.
"It's all about making friends. Only after they trust you will they share their pain and suffering. After that, you can persuade them to see past it all and lead them to walk out of the shadows."
As some of the stigma related to suicide has subsided in China, he still remembers being appalled when reading reports of onlookers at times who would yell at suicidal migrant workers to jump.
"We have to teach people to love life and treasure life," Chen explains.
Chen spends much of his spare time reading books on psychology so that he is always improving in ways to counsel and help people. He also now enlists other volunteers to help him connect with and nurture other souls who are considering suicide during the week.
"I admire what he has accomplished, but he can't do it all alone. Everyone should work to save people who try to commit suicide," shared Cheng Yunlin, one of his volunteers.
Chen says that his greatest joy is receiving good life news from the people he has rescued.
This incredible man is an angel on Earth.
Have you ever considered volunteering for a suicide lifeline? Many people share that it is one of the most rewarding opportunities that they've ever participated in. Local lifelines provide excellent training and many lovable souls can really use your help.
Watch this moving documentary trailer of Chen Si who is now known as 'The Angel of Nanjing':